Grilled Hake with Spicy Tomato Spaghetti
2 people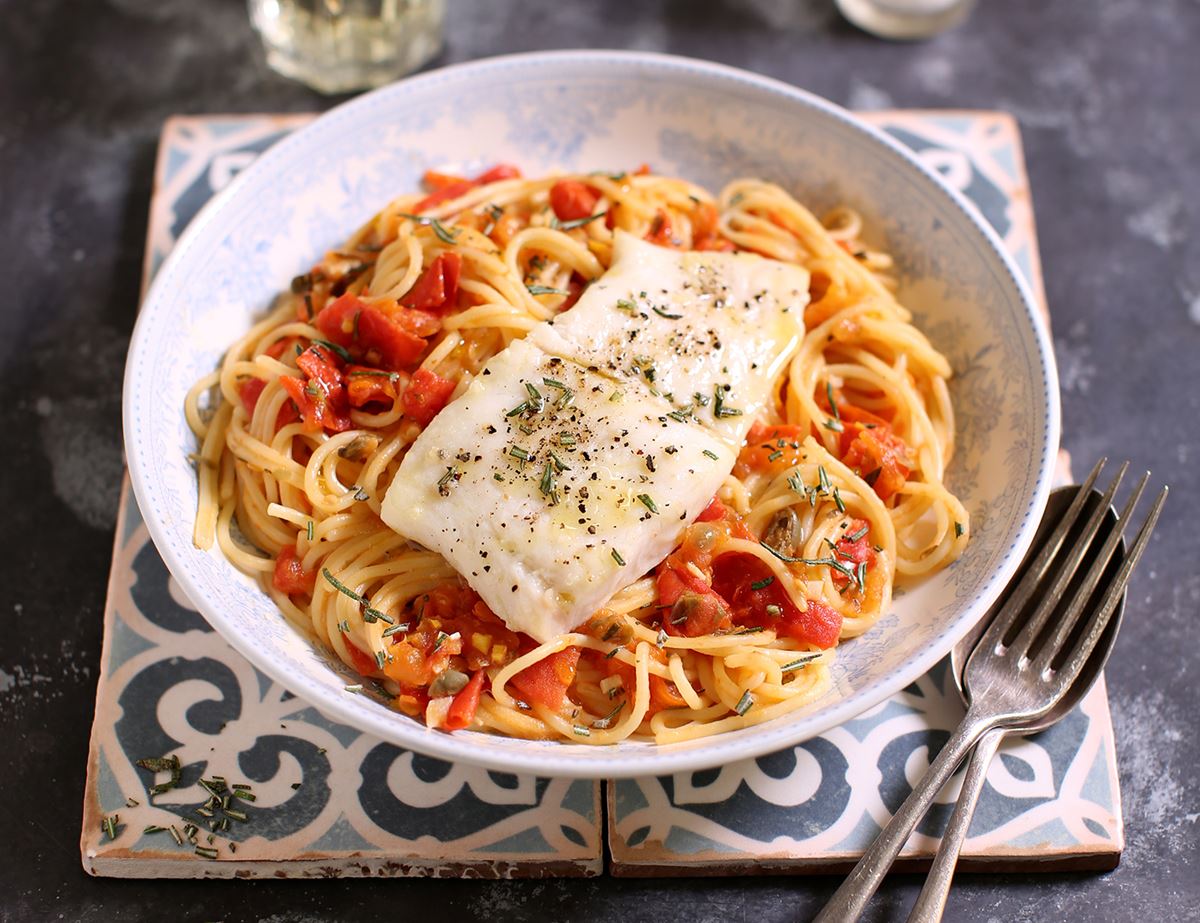 A delicious double bill, this dish features flaky fillets of sustainable hake topping off tender strands of spaghetti, all drenched in a fresh tomato sauce packed with chilli heat and the salty bite of organic capers.
Ingredients
400g vine tomatoes
2 garlic cloves
1 chilli
A handful of rosemary
1 tbsp capers
2 hake fillets
200g spaghetti
2
Prep: 5 mins | Cook: 15 mins

Method
1.
Fill your kettle and boil it. Fill a large pan with the hot water, topping it up if necessary, and add a pinch of salt. Pop on a lid and bring the water back to the boil. Set your grill to high, then fill the kettle and boil it again.
2.
Roughly chop the tomatoes. Put a deep frying pan on a medium heat and add 1 tbsp olive oil. Tip in the tomatoes and fry, stirring often, for 5 mins till the tomatoes have started to soften and collapse.
3.
While the tomatoes cook, peel and finely chop the garlic cloves. Halve the chilli, scoop out the seeds and white pith (or leave them in for more heat), and finely chop the chilli. Finely chop the rosemary leaves. Rinse 1 tbsp capers (they can be salty) and roughly chop them.
4.
Add the garlic, chilli, rosemary and capers to the tomato sauce. Stir to mix, then pour in 150ml hot water from the kettle. Stir to mix, then pop a lid on the pan and simmer for 8 mins, stirring now and then. The sauce will thicken slightly – if it gets too dry too quickly, turn the heat down and add a splash of water.
5.
Meanwhile, line a baking tray or the grill pan with foil and lay the hake fillets on the tray, skin side up. Brush each fillet with a little olive oil and season with a pinch of salt and pepper.
6.
Slide the hake under the grill for 8-10 mins till it is opaque and flakes easily when pressed with a fork. The water in the pan should be boiling by now. Add the spaghetti and simmer for 8-10 mins till the pasta is cooked but still has a little bite to it. Scoop a mugful of water out of the pasta pan (mind your fingers, or use a ladle). Drain the pasta.
7.
Taste the tomato sauce and add a pinch of salt and pepper, if you think it needs it. Add the spaghetti to the tomato sauce. Toss to mix, trickling in a little pasta water if the sauce seems a bit dry.
8.
Divide the spaghetti and sauce between two warm plates. Top with the grilled hake fillets and serve.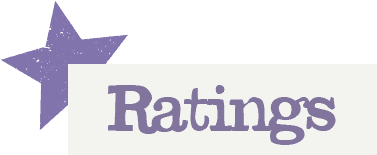 You'll need to log in to leave a rating & comment