Glorious Game Pie
4-6 people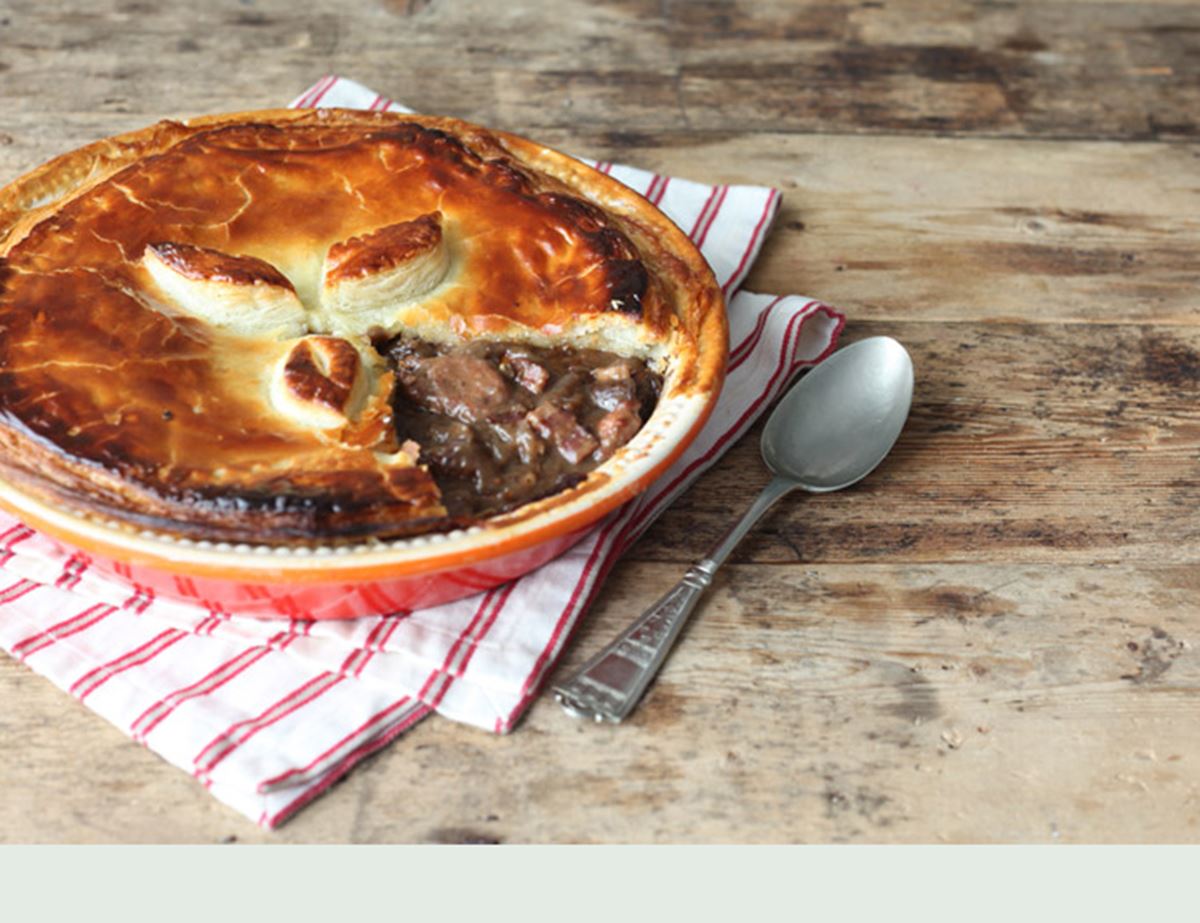 The ultimate way to celebrate glorious game season.
Ingredients
500g game pie mix (or your own mix of diced game)
Sea salt and freshly ground pepper
A few glugs of olive oil
2 large red onions, thinly sliced
4 rashers of streaky bacon, snipped into 2cm chunks
300g mushrooms, cut into bite-sized chunks
2 tbsp plain white flour, plus more if needed
2 mugs chicken or veg stock, warmed
1 mug red wine
2 bay leaves
2 sprigs of fresh thyme or rosemary
Puff pastry, enough to cover the top of our pie (see our video to make your own)
1 egg, beaten
A few cloves of garlic

Method
1.
Preheat your oven to 200°C/Fan 180°C/Gas 6.
2.
Season your game. Get a large frying pan hot, add a splash of oil and tumble in the game. Once nice and golden all over, spoon out of the pan and into your pie dish.
3.
Keep your pan on heat. Add a little extra oil and the onions. Cook till they soften a little. Then, add the bacon and mushrooms. Sizzle till the bacon starts crisp and the mushrooms pick up a golden hue. Swirl in the garlic. Cook for a mo.
4.
Dust the flour over the mix. Fold through. Pour in the stock, wine, herbs and a good grinding of pepper. Bring to the boil.
5.
Add the game. Turn the heat to low. Simmer for about ½ hr. Keep an eye on it so that it doesn't reduce too much or if at this stage either add a little more liquid or if the gravy is still not thick enough, mix 1 tablespoon of butter with 2 tbsp flour to a paste and stir into the pie mix, add more until it's to your liking.
6.
Spoon the mix into your pie dish. Let it cool. Remove the herbs. Roll your pastry out to fit over the dish, place it on top cut around the edge, then crimp down the edges with your thumb.
7.
Cut out a really cool decoration for the top, brush the top with egg and pop a ½ inch hole it the middle of the pastry to let the steam out.
8.
Bake for 35-45 mins, or till the pastry is puffed and golden and the pie is hot.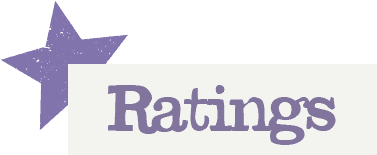 You'll need to log in to leave a rating & comment
Bumble
Made this for my parents. A real treat.
Jammy
Have made this recipe twice now and it's been sensational both times!
Seriously delicious. Definitely only serves 4 though!
thlondon
Terrific recipe! It's a bit fiddly to make, but the results were well worth it.