Glazed Pork Chops with Pan Fried Apples
2 people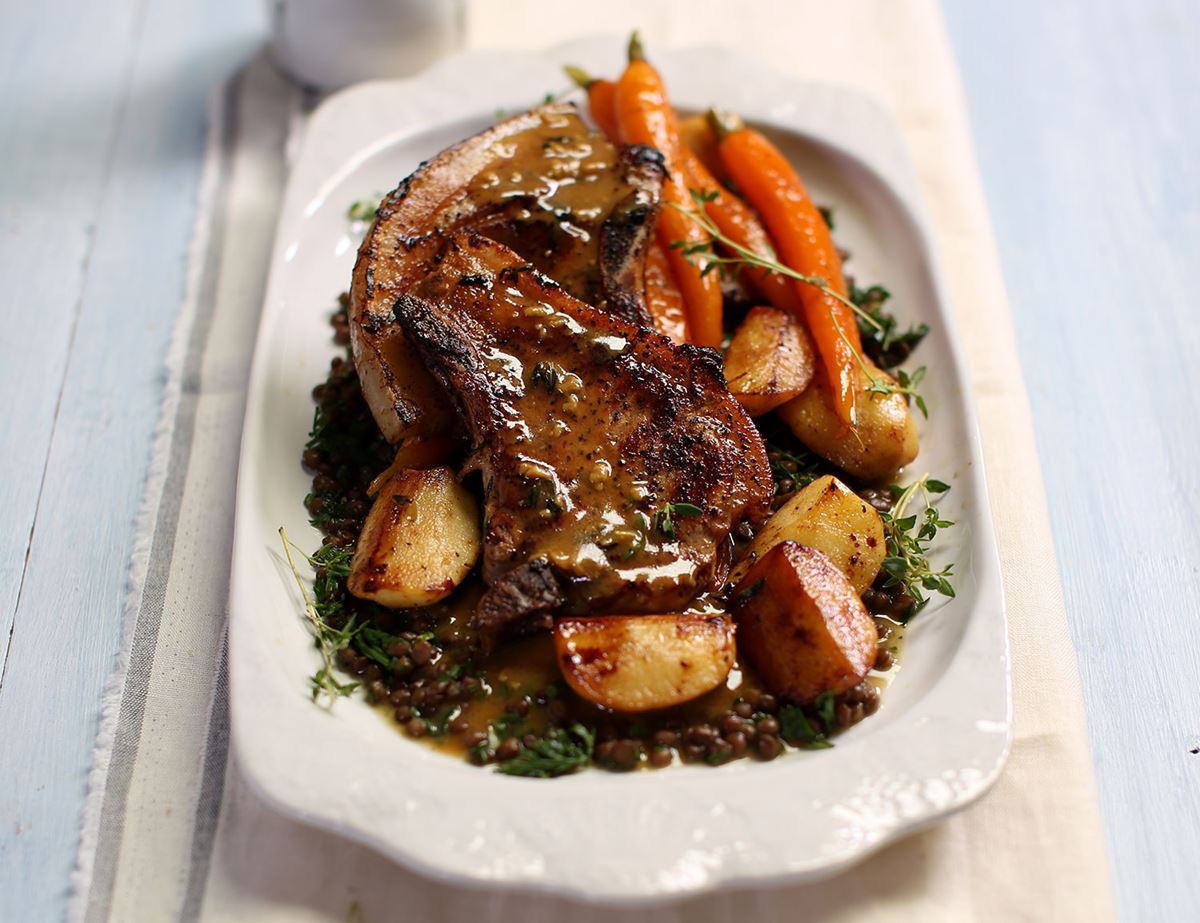 Pork and apples spend some quality time together in a sizzling-hot pan, then cosy up on warm plates with nutty lentils and tender carrots, all served drenched in a spicy-sweet honey mustard glaze.
Ingredients
400g bunched carrots
45g butter
2 tbsp honey
1 bay leaf
150ml + 1 tbsp cold water
1 tbsp Dijon mustard
A handful of thyme, leaves only
2 apples
400g tin of green lentils
2 pork loin chops, bone in
4 tsp olive oil
Sea salt
Freshly ground pepper
½ chicken stock cube
100ml boiling water

Method
1.
Trim the tops off the carrots, setting a handful of the leaves aside. Scrub and peel the carrots but leave them whole. Place them in a deep, wide pan that has room for the carrots to lie flat. Add half the butter, 1 tbsp honey, the bay leaf and 150ml cold water. Cover and cook on a medium-low heat for 20 mins till the water has been absorbed and the carrots are tender. Turn off the heat and remove the lid if they cook before the pork is finished.
2.
While the carrots cook, whisk together the remaining honey and 1 tbsp Dijon mustard with 1 tbsp cold water. Set aside.
3.
Pull the thyme leaves from their stalks (if the stems are white and tender, you can pluck them off the woody stalks with the leaves). Peel and quarter the apples, and slice out the cores. Finely chop a handful of the carrot leaves. Drain and rinse the lentils.
4.
Heat a large frying pan. Rub the pork chops with 2 tsp oil each. Season and place in the pan. Cook for 3 mins on each side to brown them. Add the remaining butter. Bubble up, add the thyme leaves and turn the heat right down.
5.
Nestle the apples next to the pork. Cook for a further 10 mins, turning the chops and apples now and then. The pork should be cooked through, with no trace of pink, and the apples caramelised. Remove the pork, apples and thyme from the pan. Place on a plate, cover with foil and set to one side to rest.
6.
Pour the honey mustard mix into the pan. Bubble up for 1 min. Pour into a serving jug or straight over the pork chops and set aside.
7.
Add the lentils and carrot leaves to the frying pan you cooked the pork in. Crumble in half the stock cube with 100ml boiling water. Cook and stir for 5 mins to warm the lentils through. Add a splash or 2 of water if it needs it. Season generously.
8.
Spoon the lentils onto 2 warm plates. Top with the carrots and a pork chop each. Scatter over the apples and thyme leaves and drizzle over the honey mustard sauce.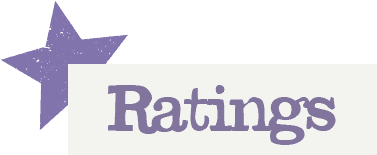 You'll need to log in to leave a rating & comment