Dukkah Crusted Salmon with Herby Couscous
2 people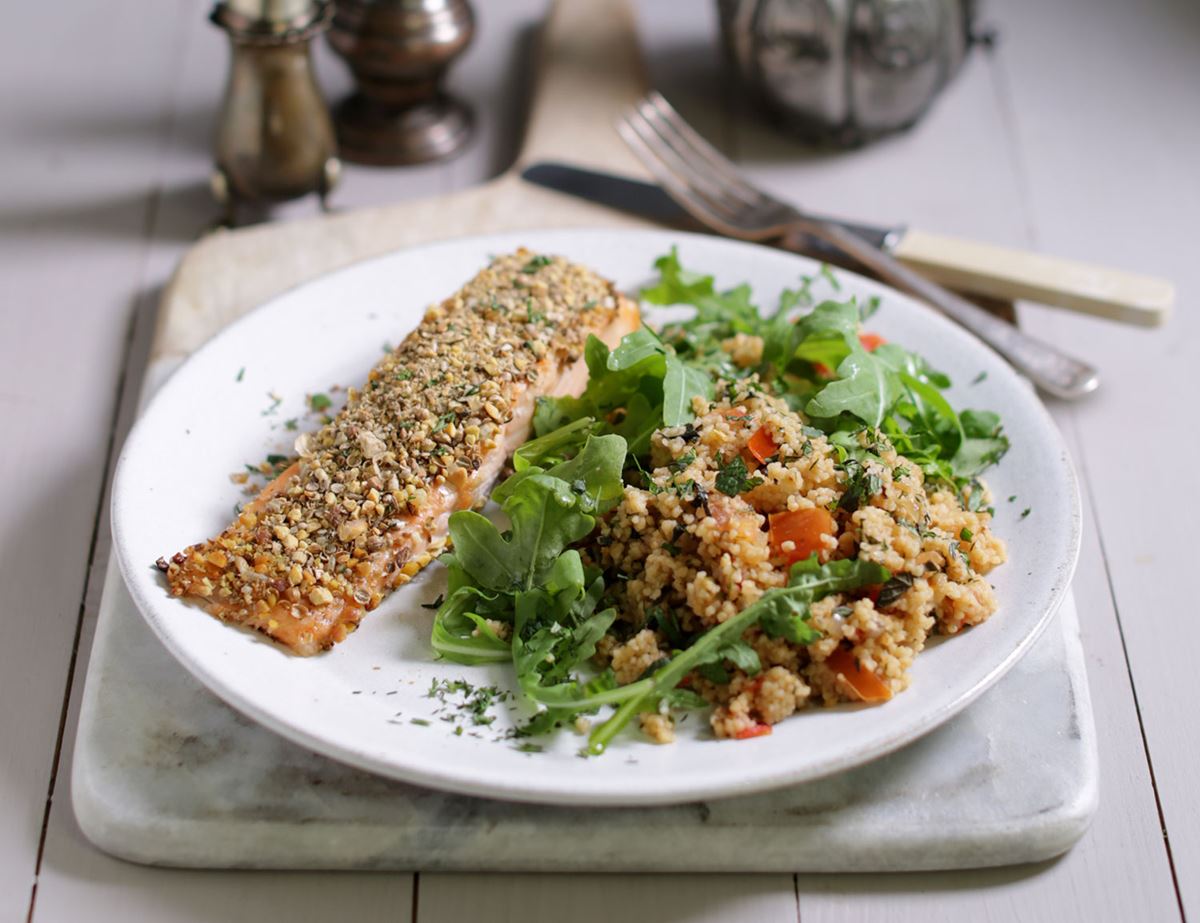 Forget 'duck duck goose', tonight we're playing 'dukkah dukkah salmon' – it's easy, and quick, and the winner gets a supper of baked salmon with a crunchy spicy coating, as well as a side of vibrant summer herb couscous and peppery dressed rocket. And there's no running round or getting bopped on the head.
Ingredients
1 onion
1 tbsp olive oil
Sea salt
Freshly ground pepper
2 tomatoes
2 salmon fillets
2 tbsp dukkah
1 tsp ground cumin
150g wholewheat couscous
300ml boiling water
A handful of dill, leaves only
A handful of mint, leaves only
A handful of coriander
50g rocket

Method
1.
Heat your oven to 200°C/Fan 180°C/Gas 6. Peel and finely chop the onion. Warm a medium-sized pan over a medium heat for 1 min, then add ½ tbsp olive oil and the onion. Season with a little salt and pepper and cook, stirring every so often, for 5 mins till the onion starts to look glossy.
2.
While the onion fries, dice the tomatoes. Stir them into the onion and cook for a further 5 mins, stirring now and then, till the tomatoes are soft and pulpy.
3.
While the veg cook, line a baking tray with baking paper. Lay the salmon fillets on the tray, skin-side down. Press 1 tbsp dukkah into each salmon fillet. Slide into the oven and roast for 12-15 mins till the salmon is dark pink and flakes easily when pressed with a fork.
4.
While the salmon bakes, stir 1 tsp ground cumin into the onion and tomatoes, then stir in the couscous. Cook and stir for 1 min, then pour in 300ml boiling water. Take off the heat and cover the pan with a lid (or use a baking tray if you don't have a lid). Leave the couscous for 10 mins – it will soak up the water and become tender.
5.
While the salmon bakes and the couscous soaks, prepare the herbs. Pick the soft frondy leaves off the dill sprigs and the leaves off the mint springs. Heap them up on your chopping board with the coriander, leaves and stalks, and finely chop them.
6.
Pop the rocket in a bowl and toss with ½ tbsp olive oil and a pinch of salt and pepper.
7.
When the couscous is tender, stir most of the herbs into the pan (keep a pinch back for garnishing). Serve the herby couscous alongside the baked salmon and dressed rocket, garnished with the last of the chopped herbs.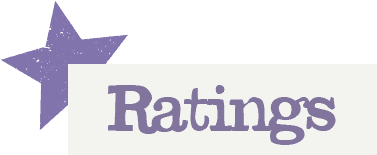 You'll need to log in to leave a rating & comment