Double Chocolate & Cognac Christmas Pudding
6-8 people
A brilliant chocolate lover's twist to the classic Christmas pud. (Our Christmas pudding kit is sadly not available, but you can shop all the ingredients below.)
Ingredients
For the pud:
125g dates, finely chopped
100g dried cranberries
2 oranges, zest and juice
1 lemon, zest and juice
2 tbsp cognac
100g soft butter, plus extra for greasing
100g Demerara sugar
50g self-raising flour
50g cocoa powder
1 tsp mixed spice
1 tsp ground cinnamon
2 large eggs, beaten
50g breadcrumbs
100g dark chocolate, chopped
For the sauce:
1 tbsp cold butter
4 tbsp boiling water
100g dark chocolate, chopped
Prep: 30mins | Cook: 3hrs

Method
1.
Add the dates, cranberries and citrus zest and juice to a saucepan. Simmer till the fruit is soft and plumped up, about 15 mins. Remove from heat. Add the cognac. Set aside to steep.
2.
Beat the butter and sugar till pale and fluffy, about 5 mins. Sift in the flour, cocoa and spice. Stir. Add the eggs, soaked fruits and liquid, breadcrumbs and the chocolate. Mix thoroughly.
3.
Generously butter a 1ltr pudding bowl. Line the bottom with buttered foil. Add the mix. Cover with a piece of buttered, pleated foil (to allow for expansion), buttered side down. Push it around the edges of the basin. Tie up with string, so steam can't escape. Make a string handle so it's easier to lift out the pan.
4.
Place the bowl in a steamer above water or on a rack in a saucepan. Add water to the pan till it's halfway up the basin. Bring to the boil. Lower the heat, simmer for 3 hrs for a light pudding or 4 hrs for a darker one. Check the water level now and then. Top up if needed.
5.
Let the pudding cool completely. Replace the foil. Keep in the fridge (up to 4 days in advance) or freezer till needed. To reheat, thaw fully. Steam or simmer in water for about 1 hr till piping hot. Turn out on to a plate.
6.
For the sauce: Put a heatproof bowl over a saucepan with a splash of boiling water in the bottom. Add the chocolate and the butter. Add in boiling water 1 tbsp at a time. Stir till the chocolate is fully melted. If the mix splits, add another tbsp of warm water and whisk till silky smooth. Drizzle over your hot pudding and serve. Lovely with a dollop of crème fraîche or brandy cream.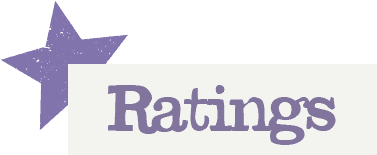 You'll need to log in to leave a rating & comment