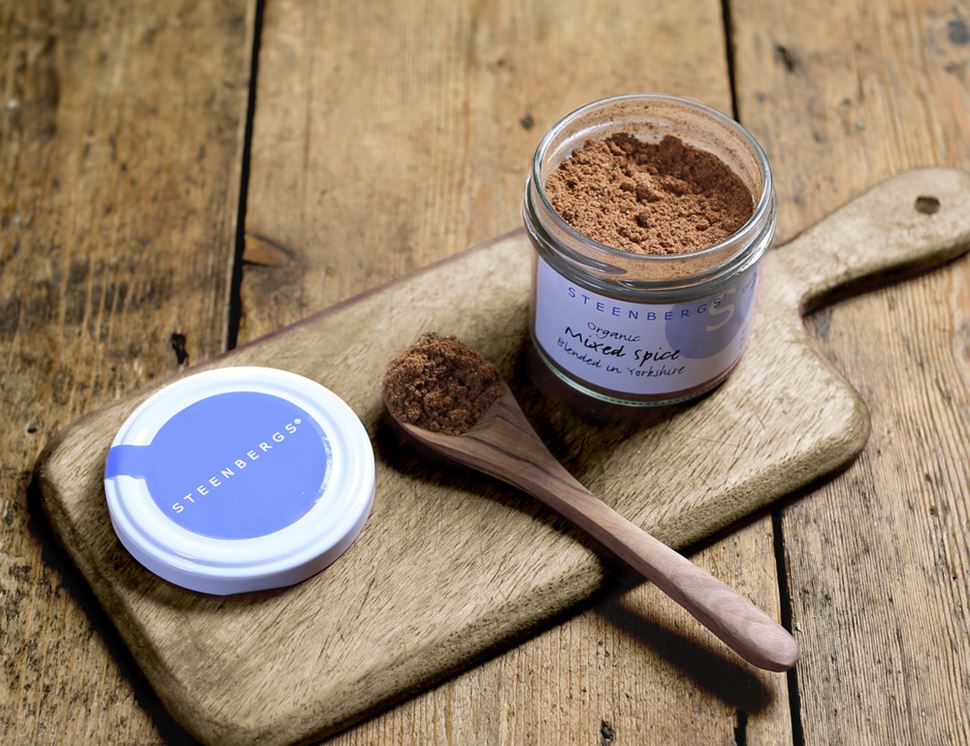 Mixed Spice, Organic, Steenbergs (44g)
There's an amazing 7 spices at play here: cinnamon, ground coriander seed, ground nutmeg powder, ground allspice, ground cloves powder, ground ginger powder, and ground cardamom powder. They come together to create a real taste party and are the perfect blend of sweet spices for flavouring cakes, biscuits, sweet pies and pastries.
The pioneers at North Yorkshire family-run Steenbergs Organic are passionate about providing organic spices, loose leaf tea and cooking ingredients packed with flavour, aroma and decades of know-how. Their products are ethically sourced (many carry the Fairtrade Mark), organic, environmentally sound (Steenbergs is carbon neutral), great-tasting and stylishly yet functionally packaged.
Coriander*, cinnamon*, cassia*, nutmeg*, allspice*, clove*, ginger*, cardamom* * = produced to an organic standard.
You might also like to try...