Curried Carrot Veggie Burgers
4-6 people
We cooked some of these up alongside a batch of chilli beef burgers. Guess which disappeared first? Could be that we have a lot of vegetarians in the office but there were plenty of meat eaters tucking in too.
Ingredients
1 onion, finely chopped
2 garlic cloves, finely choppped
1 tsp ground coriander
2 tsp curry powder
400g tin of chickpeas or butterbeans, drained
1 handful of toasted walnuts or seeds
1 carrot, grated
A large handful of fresh coriander, chopped
1 lime
1 egg or 3-4 tbsp coconut milk
Sea salt and freshly ground pepper
Plain flour
A few splashes of olive oil
The mixture freezes beautifully. Just pile the mix into a lidded plastic tub. Defrost (they thaw in just a few hours) fully, shape into burgers and cook. You can also shape these like falafel and pack them into pitta bread, or wrap them in naan.

Method
1.
Sizzle onion in the olive oil till soft. Add the garlic, ground coriander and the curry powder. Mix. Cook for a mo.
2.
In a food processor, pulse the spiced onions, chickpeas/beans and nuts/seeds till well mixed (not puréed).
3.
Tip into a bowl. Mix in the carrots, fresh coriander, lime juice, grated zest and whisked egg or coconut milk to bind. Taste. Add more salt, pepper and curry powder as needed. If the burgers are looking too wet, add more chickpeas/beans and a handful of breadcrumbs.
4.
Shape into patties - squeeze them firmly together. Dust your hands and burgers with flour so the patties aren't too sticky. Dredge each patty in flour and chill for at 30mins-2hrs before cooking.
5.
Sizzle burgers in a frying pan in a little oil (they're softer than meat burgers so careful if grilling). Cook till gold on both sides.
6.
Delicious in a toasted bap with a dollop of yogurt or chutney, leaves and fresh tomato slices.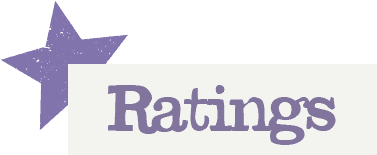 You'll need to log in to leave a rating & comment