Cumin-Coated Lamb Leg Steaks
2-4 people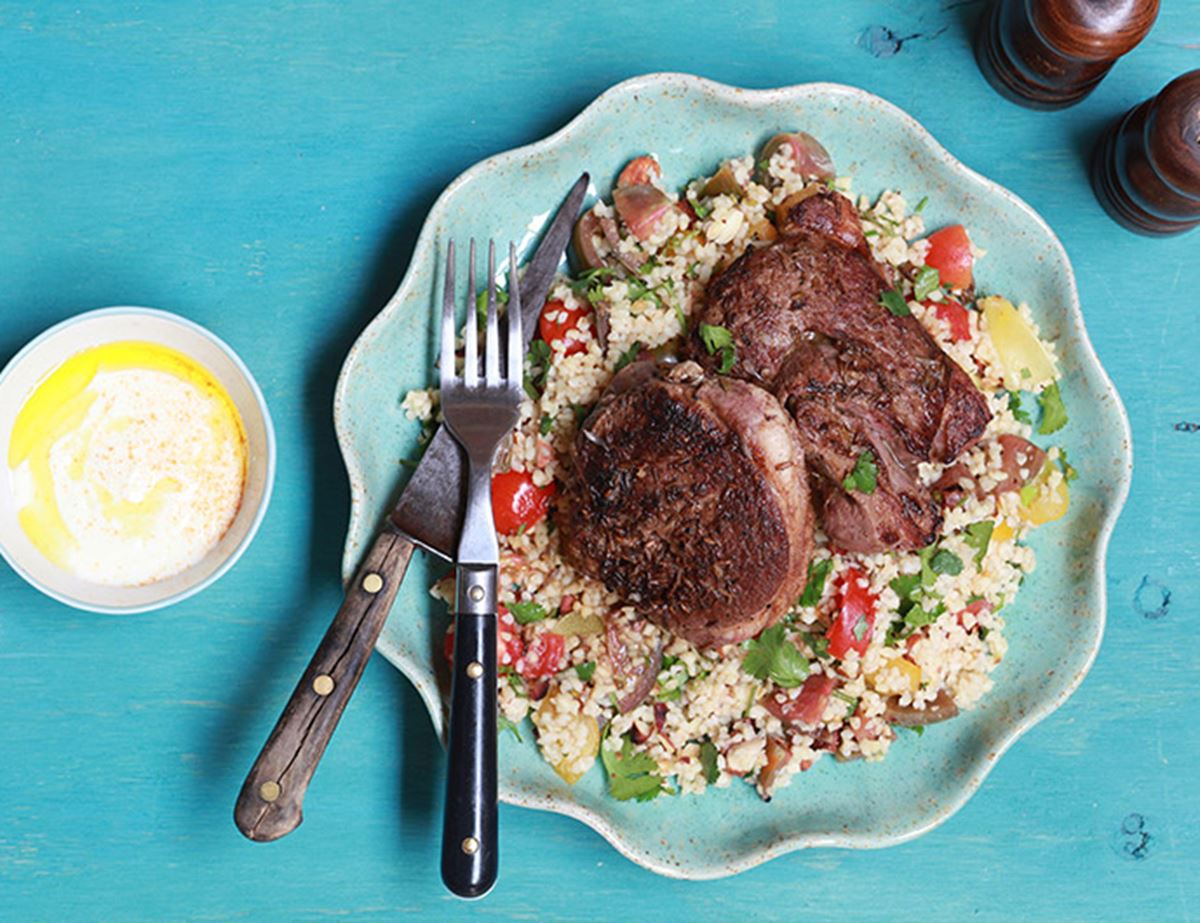 Dress your lamb up in this earthy, warming jacket to add some pizzaz to your meat.
Ingredients
1/2 mug of bulgar wheat
Sea salt and freshly ground pepper
A few splashes of olive oil
1 mug of water or stock
500g tomatoes
1 garlic clove, finely chopped
A handful of almonds, chopped and toasted
A large handful fresh coriander, mint and/or parsley, finely chopped
A pinch of chilli powder
2 lamb leg steaks
1/2 tsp paprika
1 tbsp cumin seeds
1 lime, zest and juice

Method
1.
Get a lidded pan hot. Tumble the bulgar wheat in. Toast for a moment. Add a pinch of salt and pepper, a little olive oil and the water/stock. Lower heat. Cover. Simmer for 12-15 mins, or till all the water is absorbed. Then let it steam (lid on) for 5 mins.
2.
Dice your tomatoes. Mix with the garlic and a little salt and pepper. Stir it through the cooked bulgar wheat. Add the almonds, chilli powder, herbs, a little lime zest and juice. Taste. Adjust seasoning, as needed.
3.
Rub the lamb steaks with a little salt, pepper and the paprika. Sprinkle the cumin seeds over the steaks and press them in on both sides.
4.
Get a large frying pan really, really hot. Drizzle the steaks with a little oil. Cook in the hot pan till golden on each side. Turn a few times during cooking.
5.
Press the centre of each steak to test doneness. The firmer it is in the centre, the more well done it is. See our 'How to Cook the Perfect Steak' video to see how this works.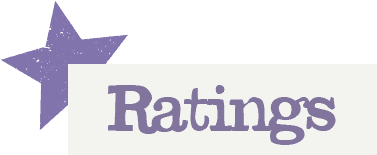 You'll need to log in to leave a rating & comment