Creamy Mussels with Cider & Chervil
2 people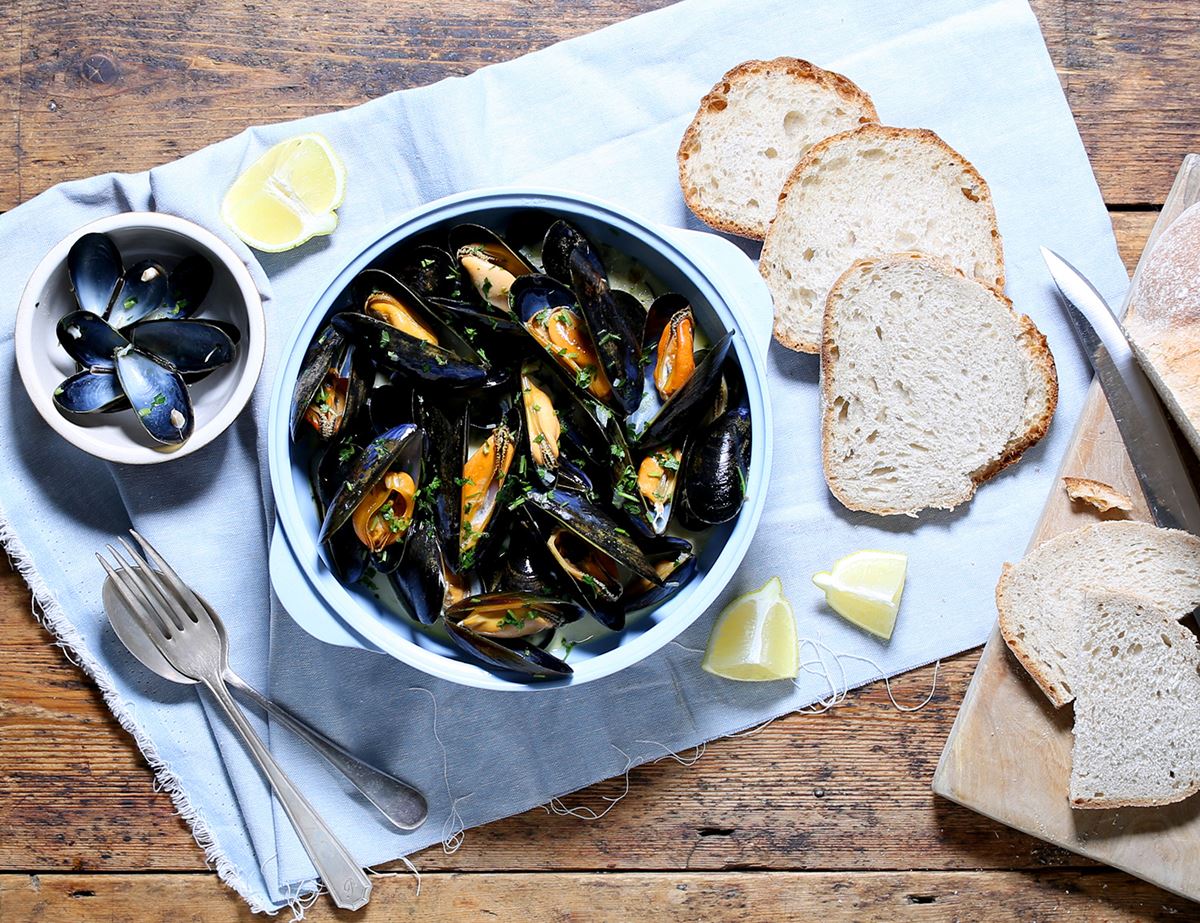 A cosy dinner of tender fresh mussels simmered in a rich cider and crème fraîche sauce with sweet shallots, tangy chervil and a zingy squeeze of lemon. Served with thick slices of organic farmhouse sourdough to mop up.
Ingredients
1 garlic clove
2 shallots
A handful of chervil or flat leaf parsley
1kg live mussels
160ml cider
200ml crème fraîche
1 lemon
Bread, to serve
1 tbsp olive oil
Sea salt and freshly ground pepper
Prep: 10 mins | Cook: 10 mins | Total: 20 mins

Method
1.
Peel the garlic clove and thinly slice it. Peel and finely chop the shallots. Finely chop the chervil leaves and stalks.
2.
Next, clean the mussels: Place them in a bowl of water. Have a colander sitting next to it. Clean the hairy-looking beards off – simply tug them from the shell and discard (don't worry – the mussel won't snap you!). Discard any cracked shells. Tap any shells that are open and discard the ones that do not close fully – discard them even if they stay open a bit. Place the cleaned mussels in the colander as you go along. Give the sorted shells a good rinse and set aside.
3.
Pour 1 tbsp oil into a large pan with a lid (one big enough to hold all of the mussles), and warm to a medium-high heat. When the pan is hot, add the garlic and shallots. Fry for 2 mins, stirring frequently, till slightly softened.
4.
Tip the prepared mussels into the pan and pour in half the bottle of cider (about 160ml). The cider should bubble straight away, if it doesn't, crank the heat right up. Pop the lid on the pan and give the mussels a good shake. Cook for 4-5 mins, or till all of the mussels have opened.
5.
Once the mussels have cooked, reduce the heat of the pan to low. Scoop in the crème fraîche and sprinkle in the chervil. Squeeze in half of the lemon juice. Stir till combined. Spoon the mussels (discarding any that haven't opened) and sauce into large bowls, and serve with chunks of bread and wedges of lemon on the side.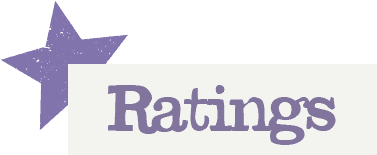 You'll need to log in to leave a rating & comment