Creamy Leek & Tarragon Fish Pie
2 people
This crowd pleaser of a pie is packed with a mix of flaky, sustainably sourced fish and sweet leeks in a creamy tarragon infused sauce, topped with plenty of mash, baked till bubbling and served with seasonal Tenderstem® broccoli.
Ingredients
500g potatoes
2 leeks
1 carrot
1 garlic clove
Sea salt
Freshly ground pepper
1 tbsp olive oil
30g plain flour
500ml full cream milk
A handful of tarragon, leaves only
340g fsh pie mix
1 lemon
200g Tenderstem® broccoli

Method
1.
Preheat your oven to 200°C/Fan 180°C/Gas 6. Put a pan of salted water on to boil.
2.
Peel the potatoes and chop them into bite-sized chunks. As soon as the water in the pan is boiling, slide in the potatoes. Cover the pan with a lid and simmer for 15 mins, till the potatoes are tender and can be easily crushed with a fork.
3.
Meanwhile, trim the roots and top 3cm off the leeks. Slice them in half and rinse out any dirt. Thinly slice the leeks. Scrub the carrot and finely dice it. Peel the garlic clove and finely chop it.
4.
Pour 1 tbsp olive oil into a deep frying pan or wok and warm to a medium heat. Slide in the chopped leek, carrot and garlic. Sprinkle in a pinch of salt and pepper. Cover the pan and cook for 10 mins, stirring once or twice, till softened.
5.
Stir the flour into the veg and cook for 2 mins. Pour in around 100ml of milk and stir till smooth. Slowly pour in 300ml of the remaining milk (save the last 100ml for later). Stir the milk and veg till fully mixed. Remove the pan from the heat. Stir in the tarragon leaves and the fish pie mix. Grate in the zest from the lemon. Pour the fish pie filling into an ovenproof dish.
6.
When the potatoes are cooked, drain them and allow to steam dry for 1 min. Tip the potatoes back into the pan and pour in the remaining milk. Add a pinch of salt and pepper and mash till smooth. Dollop the mash over the filling in the dish, and use a fork to smooth out to an even layer. Slide the pie into the oven and bake for 20-25 mins, till golden and bubbling.
7.
While the pie is roasting, trim any dry ends off the Tenderstem® broccoli stalks. Fill a pan with boiling water and return to the boil. When the pie is almost ready, add the broccoli to the boiling water and cook for 3-4 mins, till tender. Drain well.
8.
Divide the fish pie between a couple of plates and serve with the broccoli on the side, with wedges of the zested lemon.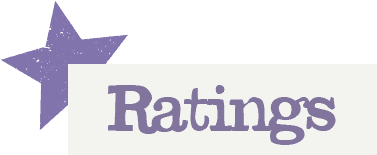 You'll need to log in to leave a rating & comment