Creamy Celeriac & Cannellini Bean Bake with Lemony Cabbage
2 people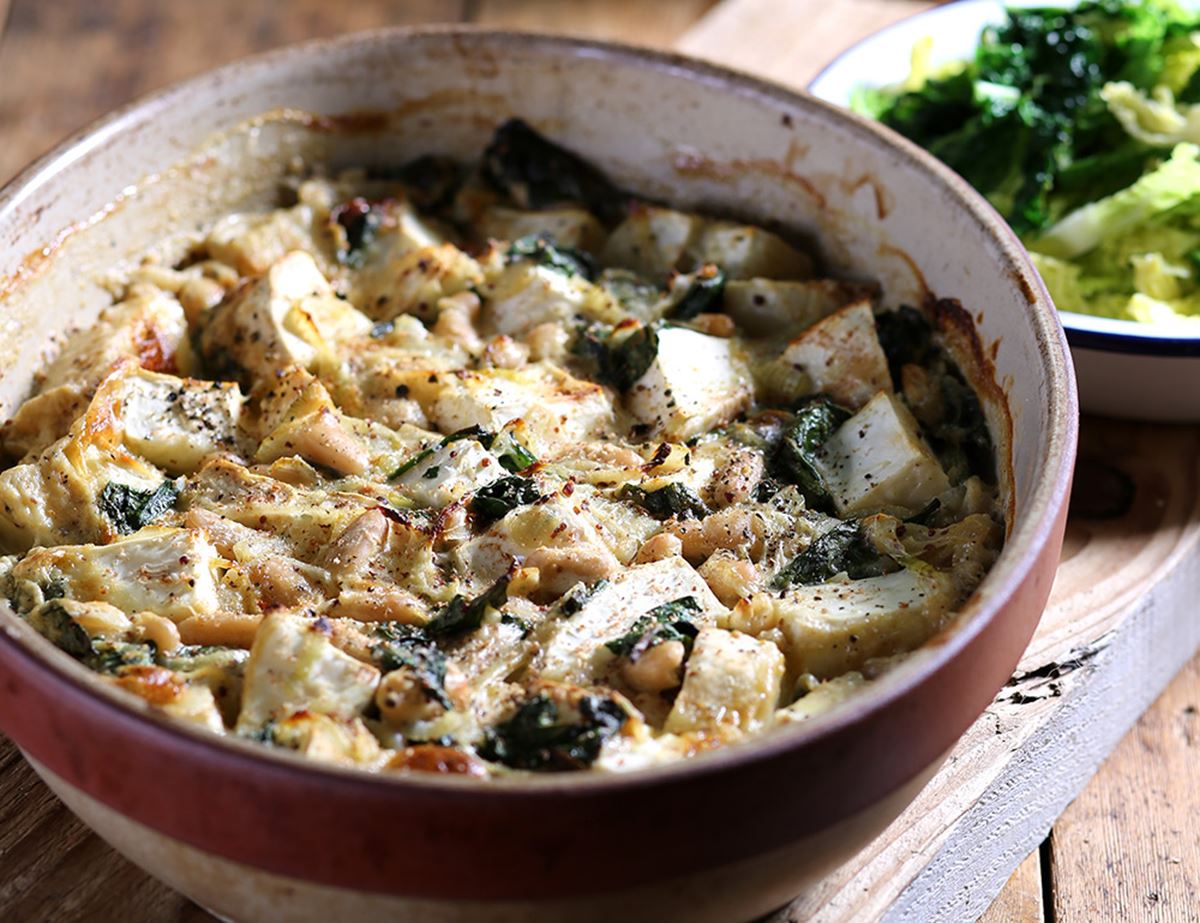 Seasonal celeriac looks knotty but when it's baked in a mustard-spiked sauce with handfuls of spinach and nutty cannellini beans, it's easy to see why we love this knobbly root veg. A punchy tangle of lemony cabbage on the side ties it all together.
Ingredients
2 onions
2 garlic cloves
1 celeriac
2 tbsp plain flour
1 tbsp wholegrain mustard
500ml full cream milk
¼ nutmeg
400g tinned cannellini beans
100g baby leaf spinach
½ green cabbage
1 lemon
1 tbsp olive oil
Sea salt
Freshly ground pepper

Method
1.
Heat your oven to 200°C/Fan 180°C/Gas 6. Peel the onions and finely slice them. Peel the garlic cloves and thinly slice them. Slice the roots off the celeriac at an angle, leaving as much flesh behind as possible. Peel off the skin. Chop the celeriac into bite-size chunks.
2.
Pour 1 tbsp oil into a large, ovenproof pan and bring it to a medium heat (no ovenproof pan? Once you've stirred the celeriac into the sauce in step 5, pour the contents of the pan into a large casserole dish. Use a spoon to level the top, then slide into the oven and bake according to the recipe). Slide in the onions and garlic. Sprinkle in a little salt and pepper and fry for 3-4 mins, stirring occasionally, till the onions are slightly softened.
3.
Spoon 2 tbsp flour into the onions. Cook for a further 2 mins, stirring frequently.
4.
Stir in 1 tbsp wholegrain mustard. Pour in a little of the milk and stir well, till it combines with the flour and thickens. Slowly pour in the rest of the milk, stirring every time you add a splash of milk, to beat out any lumps. Grate in a little of the nutmeg and stir it in.
5.
Drain the cannellini beans and shake dry. Fold into the sauce, along with the baby leaf spinach, and stir till the leaves have wilted. Stir in the celeriac, till everything is evenly coated.
6.
Bring the sauce to a simmer, then slide the pan into the oven and bake for 25-30 mins, till the celeriac is very soft and the sauce thick and golden on top.
7.
While the celeriac bakes, shred half the cabbage. Fill up a pan with water and bring to the boil. Sprinkle in a small pinch of salt.
8.
When the celeriac is nearly cooked, drop the cabbage into the boiling water and simmer for 3-4 mins, till tender. Drain well, then tip into a bowl. Squeeze over the juice from the lemon and toss with a little salt and pepper.
9.
Spoon the creamy celeriac bake onto warm plates and serve with the lemony cabbage on the side. Grate over a little more nutmeg to serve.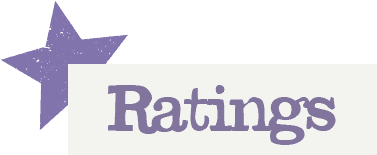 You'll need to log in to leave a rating & comment