Courgette & Butter Bean Soup
2-3 people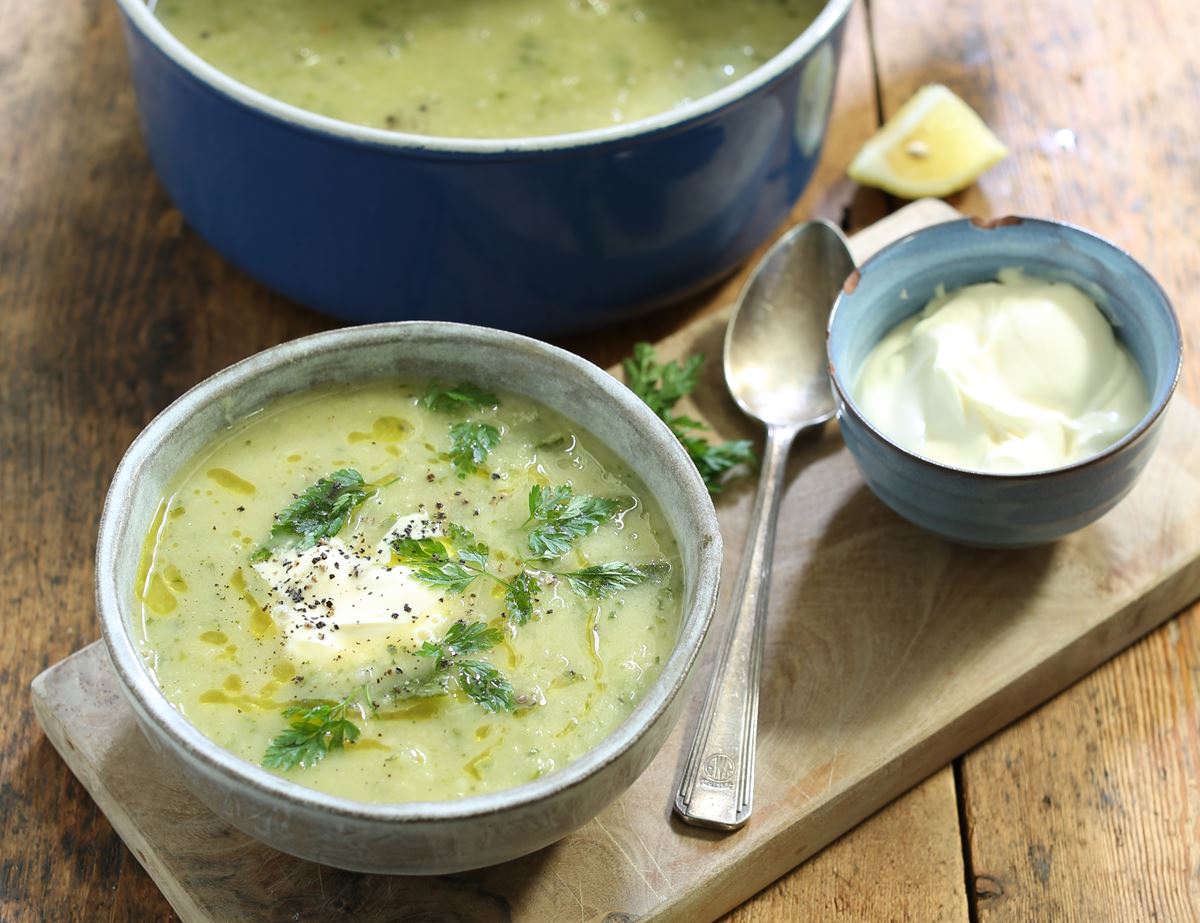 A chunky, velvety soup made with tender courgettes and creamy butter beans swirled with crème fraîche for extra richness. A zingy dash of lemon and a garnish of fresh chervil finishes the bowls off perfectly.
Ingredients
1 onion
2 garlic cloves
3 courgettes
400g tin of butter beans
1 vegetable stock cube
100ml crème fraîche, plus extra to serve
1 lemon
A small handful of chervil
Prep: 10 mins | Cook: 20 mins

Method
1.
Fill and boil your kettle. Peel and finely chop the onion. Peel and finely slice the garlic. Trim the ends off the courgettes, then chop the courgettes into small chunks.
2.
Pour 1 tbsp olive oil into a large pan and warm to a medium heat. Slide in the onion, garlic and courgettes. Add a pinch of salt and pepper and fry the veg for 8-10 mins, stirring every now and then, till softened.
3.
Drain the butter beans and rinse them under cold water. Add the beans to the veg. Pour in 600ml hot water from your kettle. Crumble in the stock cube and stir. Bring the soup to the boil, then reduce to a simmer and cook gently for 10 mins till the veg are very tender.
4.
Use a hand-held blender to whizz roughly half the soup smooth, leaving some bits of chunky veg and beans. No hand-held blender? You can scoop a couple of ladles of veg and beans into a bowl, mash with a potato masher then return them to the pan. Add 100ml crème fraîche to the pan and squeeze in a little lemon juice. Stir well, adding more salt, pepper or lemon juice, if you think it needs it.
5.
Finely chop the chervil leaves and stalks. Ladle the soup into a couple of bowls and serve topped with the chervil and an extra dollop of crème fraîche.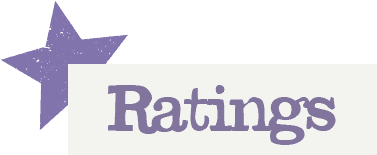 You'll need to log in to leave a rating & comment
calliope
AMAZING ?? yet another healthy easycooking filling meal ?? fresh cream and lemon is augmenting the taste experience !!
Jeff
This is really enough for four people. The advice to whizz only half of it is good; I overdid mine and it went a bit gummy
Lizb
Really liked this. Made in Soupmaker so no chunky bits I also added parsley. Will make again. Thank you for recipe
CuriousCook
I agree with the other comment - I am not a huge soup fan, but this was really nice; yummy flavour, good consistency and rather filling.
Courgette & bean soup
Super tasty! Liked even by those, who don't like soup ;)