Citrus Pork Skewers with Mexican Salad
4 people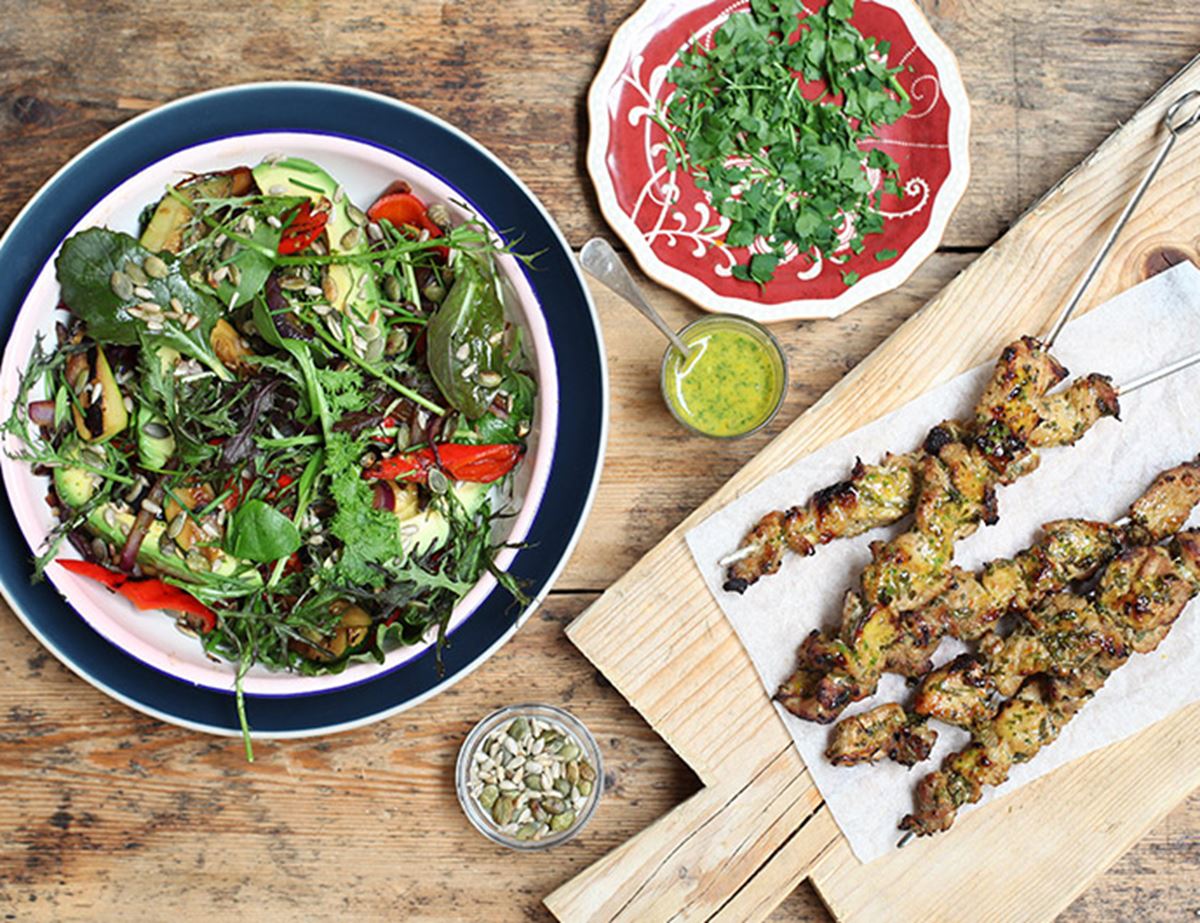 A sunny way to serve up our delicious diced pork.
Ingredients
300g diced pork
Sea salt and freshly ground pepper
1 tbsp cumin seeds
1 tsp ground coriander
1 tsp paprika
A pinch of chilli powder
150ml orange juice
75ml olive oil
A large handful fresh coriander, mint and/or parsley
1 tsp honey
100g mixed salad leaves or watercress
2 red peppers, thinly sliced (seeds removed)
1 courgette, carved into ribbons with a veg peeler
2 ripe avocadoes, sliced (peeled and seed removed)
4 tbsp sunflower and/or pumpkin seeds, toasted

Method
1.
Preheat your grill to high or your oven to 220°C/Gas 7.
2.
Tumble your pork into a bowl. Pat dry. Add a little salt and pepper. Mix your spices. Dust over the pork. Stir well. Pierce your pork with a fork all over to tenderise and to let the spices seep in.
3.
Mix your orange juice, olive oil, herbs and honey in a food processor or blender till smooth and creamy. Splash about 4tbsp over your pork.
5.
Pop on a high shelf in the oven or grill. Cook for 5-10 mins, or till coloured on each side. Gloss with the dressing during cooking to keep them moist.
6.
Wash and dry the salad leaves. Mix with the red pepper and courgettes. Drizzle a few spoonfuls of the dressing over, just enough to moisten. Toss.
7.
Divide between plates. Top with the avocado. Drizzle a little more dressing over, and the seeds.
8.
Serve extra dressing and the skewers on the side.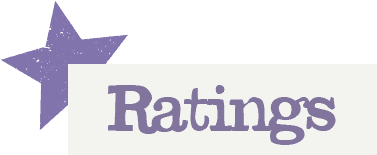 You'll need to log in to leave a rating & comment