Chinese Leaf Parcels
4 people
When our wild haired Welshman Nick Briggs isn't playing saxophone on the telly, he sources all our high welfare, free range meat and poultry. He's as good at buying sausages and inventing recipes as he is as playing music with famous people. This is one of his marvellous ideas.
Ingredients
1 head of Chinese leaf, savoy cabbage or pointed cabbage (red or green)
½ mug of brown rice*
1 mug of water
Sea salt
A few splashes of olive oil
200g mushrooms, thinly sliced
1 onion, 2 leeks or 4 spring onions, chopped or thinly sliced
2 garlic cloves
3 cm piece of ginger, peeled and finely grated
½ red chilli, finely chopped (to taste)
A few splashes of soy sauce
1 lime, juice and zest
A handful of fresh coriander leaves, to garnish (optional)
Brown rice is gorgeous in this (and better for you). If you're short of time, white rice only takes 12 mins to cook.

Method
1.
Carefully pull off 8 large outer leaves of your Chinese leaf, savoy or pointed cabbage and finely shred the rest.
2.
Rice first: pop a lidded pan over medium heat. Toast the rice for a mo. Add a pinch of salt, a drizzle of oil and the water. Stir. Let it bubble up. Cover. Reduce the heat. Cook for 30–40 mins, till the water is absorbed. Check occasionally. Add more water if needed.
3.
Meanwhile, fry your mushrooms and onions or leeks till tender. Add the shredded Chinese leaf, garlic, ginger and chilli. Stir. Cook till soft. Season with soy sauce, lime juice and zest, to taste. Add herbs, if using.
4.
Stir the cooked rice and veg together.
5.
Now the parcel: put your leaves and a pinch of salt in a large dish or bowl. Pour enough boiling water over to just cover. Turn the leaves. Remove when soft (a couple of mins).
6.
Pat the leaves dry with a teatowel. Spoon a heap of the rice mix onto the firm white stalk of the leaves. Fold it over. Tuck in the sides to form your parcel.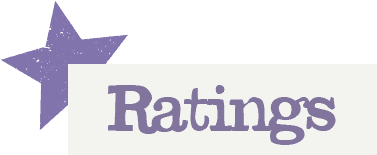 You'll need to log in to leave a rating & comment