Chicken Massaman Curry & Rice
2 people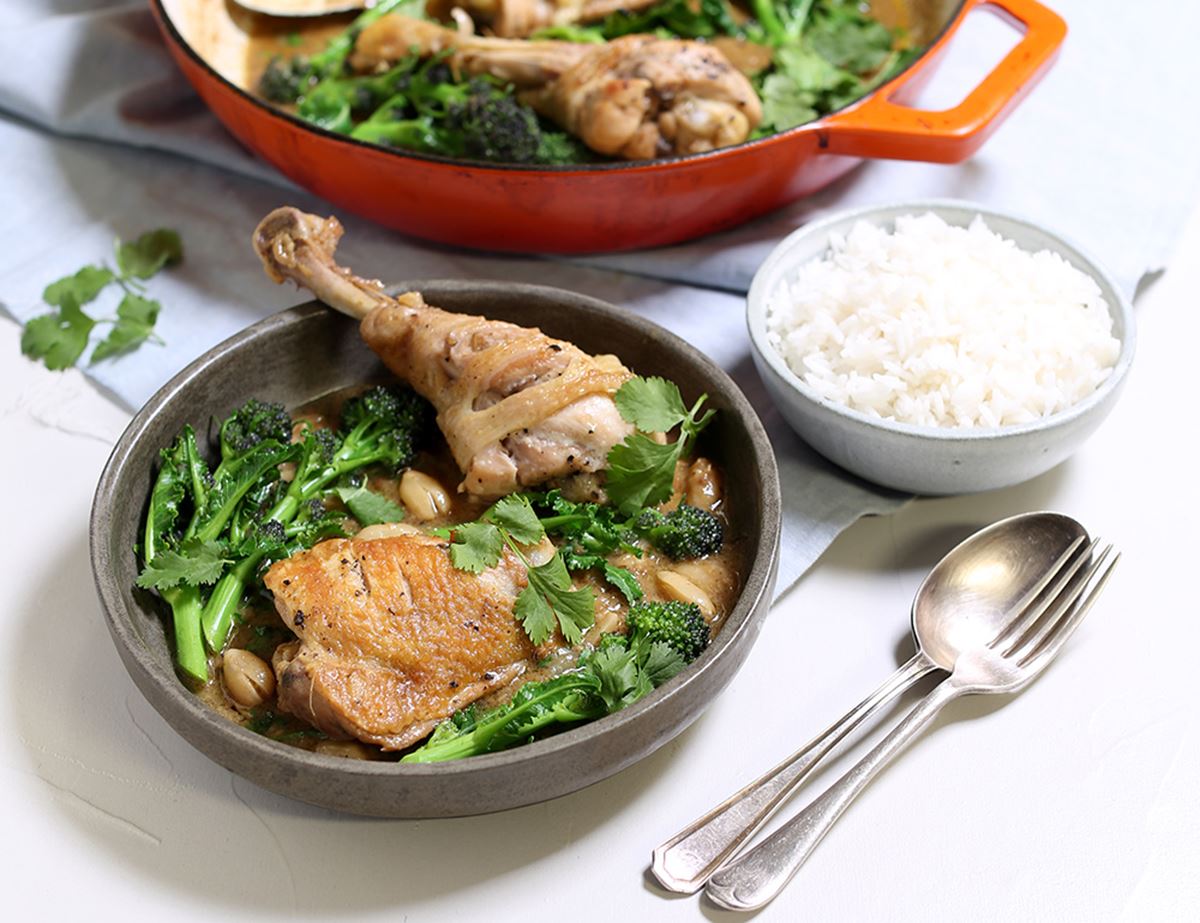 A rich, aromatic curry made with tender organic chicken and nutty seasonal purple sprouting broccoli. They're bubbled in a coconut cream sauce with fiery massaman curry spices, garlic, ginger and peanuts, and served with fluffy white basmati.
Ingredients
2 onions
2 garlic cloves
A thumb of ginger
2 chicken thighs & chicken drumsticks
1 chicken stock cube
50g coconut cream
1 tbsp massaman curry paste
35g peanuts
150g white basmati rice
200g purple sprouting broccoli
A handful of coriander
1 tbsp olive oil
Sea salt
600ml boiling water
Prep: 10 mins | Cook: 45 mins

Method
1.
Peel and thinly slice the onions. Peel and finely chop the garlic and ginger. Fill and boil your kettle.
2.
Pour 1 tbsp oil into a large frying pan or wok and warm it to a medium-high heat. Make a few 1cmdeep slashes in the thickest parts of the chicken thighs and drumsticks (this will help speed up the cooking time). Add the chicken and onions to the hot pan and season with a pinch of salt. Cook for 10 mins, stirring and turning every couple of mins, till the onions and chicken are both golden.
3.
Pour 300ml boiling water into the pan. Crumble in the stock cube and the coconut cream. Squeeze in 1 tbsp massaman curry paste and add the garlic and ginger. Tip in the peanuts and stir well. Bring to the boil, then cover with a lid and turn the heat down to a gentle simmer (if you don't have a lid, you can use a baking tray to cover the pan). Cook for 30 mins, turning the chicken once or twice.
4.
Rinse the rice with cold water and tip it into a small pan. Add 300ml hot water from the kettle, and a pinch of salt. Cover, bring to the boil, then turn the heat right down. Gently cook for 8 mins till all the water is absorbed and the rice is tender. Take the pan off the heat and let it sit, lid on, for 5 mins to finish cooking the rice. It will stay warm while you finish the rest of the dish.
5.
Trim any dry ends off the purple sprouting broccoli. Chop the stalks into bite-size pieces. When the curry has cooked for 30 mins, stir in the broccoli and cook for 5 mins, till the broccoli is just tender.
6.
Roughly chop the coriander. Fluff the rice and divide it between 2 warm shallow bowls. Taste the curry and add a pinch of salt if you think it needs it. Ladle it over the rice. Serve garnished with the coriander.

(91.7p per 100g)

Available from 11th December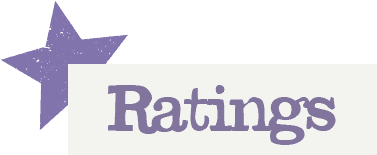 You'll need to log in to leave a rating & comment