Chicken & Mango Stir-Fry
2 people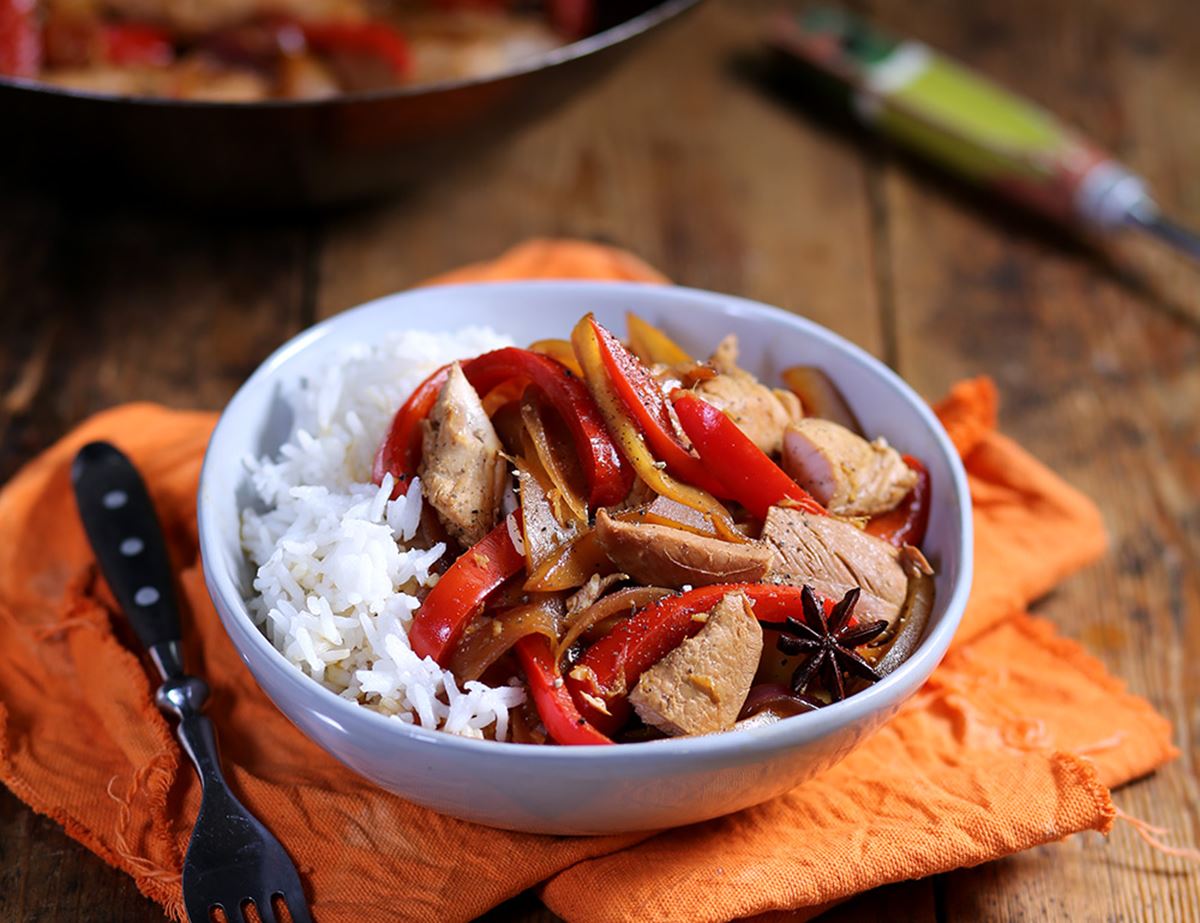 Star anise gives this fresh, fruity chicken and veg stir-fry a kick of aromatic spice, and juicy mango mingles deliciously with the tanginess of tamari in this deceptively simple supper.
Ingredients
150g white basmati rice
50g tamari
2 tbsp brown rice vinegar
250g chicken breast mini fillets
1 red onion
1 red pepper
1 mango
A thumb of ginger
1 garlic clove
1 star anise
Sea salt
1 tbsp sunflower, coconut or olive oil
300ml boiling water

Method
1.
Pop the rice in a bowl and cover with cold water. Set aside to soak for 5-10 mins.
2.
While the rice soaks, pour the tamari and 2 tbsp rice vinegar into a separate dish. Chop the chicken into bite-size pieces and add to the marinade. Turn to coat in the mix, then set aside to marinate while you prepare the veg and fruit for the stir-fry.
3.
Peel and finely slice the red onion. Halve the pepper. Scoop out the seeds and white bits. Slice the peppers. Slice the fat cheeks off the mango, then slice the thinner side cheeks off the stone too. Peel the chunks of mango and slice them. Slice any more mango flesh off the stone, if you can. Peel and grate or finely chop the garlic and ginger.
4.
Drain the rice and tip it into a small pan. Add 300ml boiling water and a pinch of salt. Pop on a lid - or use a small baking tray to cover the pan - then bring the rice to the boil. Turn the heat right down to very low and very gently simmer the rice for 8-10 mins till all the water has been absorbed. Take the rice off the heat and let it sit in the pan, lid on, for 5 mins to finish cooking the rice.
5.
While the rice cooks, put a wok or large frying pan on a high heat. Add ½ tbsp oil. Lift the chicken pieces out of the marinade (keep the marinade for later). Add the chicken to the pan. Stir fry for 5 mins till browned all over. Lift out of the pan and pop on a plate.
6.
Add another ½ tbsp oil to the wok with the onion and pepper. Stir fry for 4-5 mins till the veg start to soften. Add the chicken back to the pan. Stir in the garlic, ginger and star anise. Stir fry for 1 min.
7.
Add the mango to the wok. Add any marinade left from the dish. Pour in 150ml boiling water. Cover and simmer for 5 mins to finish cooking the chicken all the way through.
8.
Divide the rice between 2 warm plates and top with the chicken and mango stir-fry, fishing out and discarding the star anise before serving.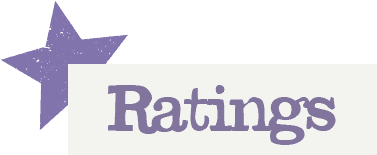 You'll need to log in to leave a rating & comment