Cheesy Roast Cauliflower Pasta
2 people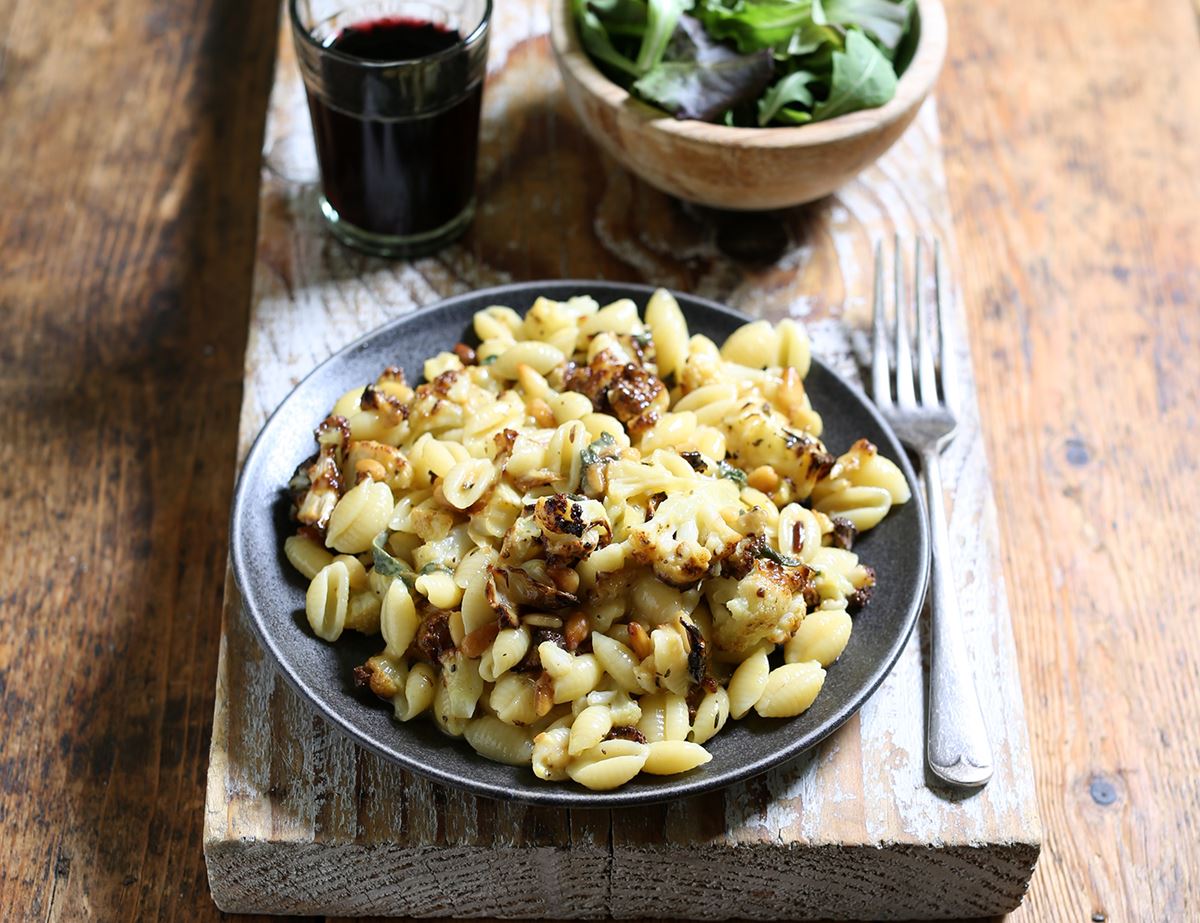 The meeting of two classic comfort foods, with a sophisticated twist. Nutty cauliflower is roasted in a mix of Italian herbs, crispy sage and buttery pine nuts, and folded with tender pasta in an extra rich cheddar cheese sauce.
Ingredients
1 cauliflower
1 tbsp Italian herb blend
100g cheddar
2 eggs
200g gnochhetti or penne pasta
A handful of sage, leaves only
25g pine nuts
1 lemon
50g peppery salad mix
Prep: 15 mins | Cook: 30 mins

Method
1.
Preheat your oven to 200°C/Fan 180°C/Gas 6. Strip the leaves off the cauliflower (you can keep them for stir-fries). Break the cauliflower into small florets and chop the stalk into bite-sized chunks. Tip them onto a baking tray. Sprinkle over 1 tbsp Italian herb blend and drizzle over ½ tbsp olive oil. Toss to mix, making sure the cauliflower is evenly spread out on the baking tray. Slide it into the oven to roast for 20 mins.
2.
Meanwhile, fill and boil your kettle. Pour the hot water into a large pan, topping it up if needed. Add a pinch of salt, cover and set on a high heat to come back to the boil.
3.
Coarsely grate the cheddar. Crack the eggs into a bowl and beat them with a fork. Add the cheddar to the eggs and stir to mix.
4.
The water in the pan should be boiling by now. Add the pasta, bring the pan back to the boil, then turn the heat down and simmer for 8 mins till the pasta is tender but still has a little bite to it.
5.
Pick the sage leaves off their stems. When the cauliflower has roasted for 20 mins, take it out of the oven. Add the pine nuts and sage leaves to the tray, then return to the oven and roast for 5 mins till the cauliflower is charred and tender, the pine nuts are golden, and the sage leaves are crisp.
6.
Meanwhile, squeeze ½ tbsp lemon juice into a mixing bowl. Add ½ tbsp olive oil and a pinch of salt and pepper. Whisk with a fork to make a dressing. Add the salad leaves and toss to dress.
7.
Scoop a mugful of water out of the pasta pan (mind your fingers, or use a ladle), drain the pasta and tip it back into the pan. Add the eggy cheddar mixture with 2 tbsp of the pasta water and toss to mix. The heat from the pasta will lightly cook the eggs and create a rich, cheesy sauce. If it seems a bit dry, add a splash more pasta water.
8.
Tip the roast cauliflower, pine nuts and sage into the pasta and toss to mix. Divide between 2 warm plates or bowls and serve with the dressed salad on the side.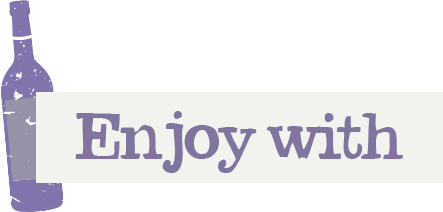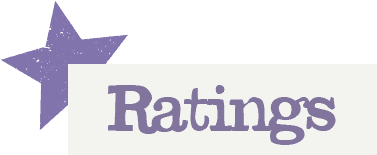 You'll need to log in to leave a rating & comment
always up for something new