Cheesy Cauliflower, Potato & Fish Gratin
4 people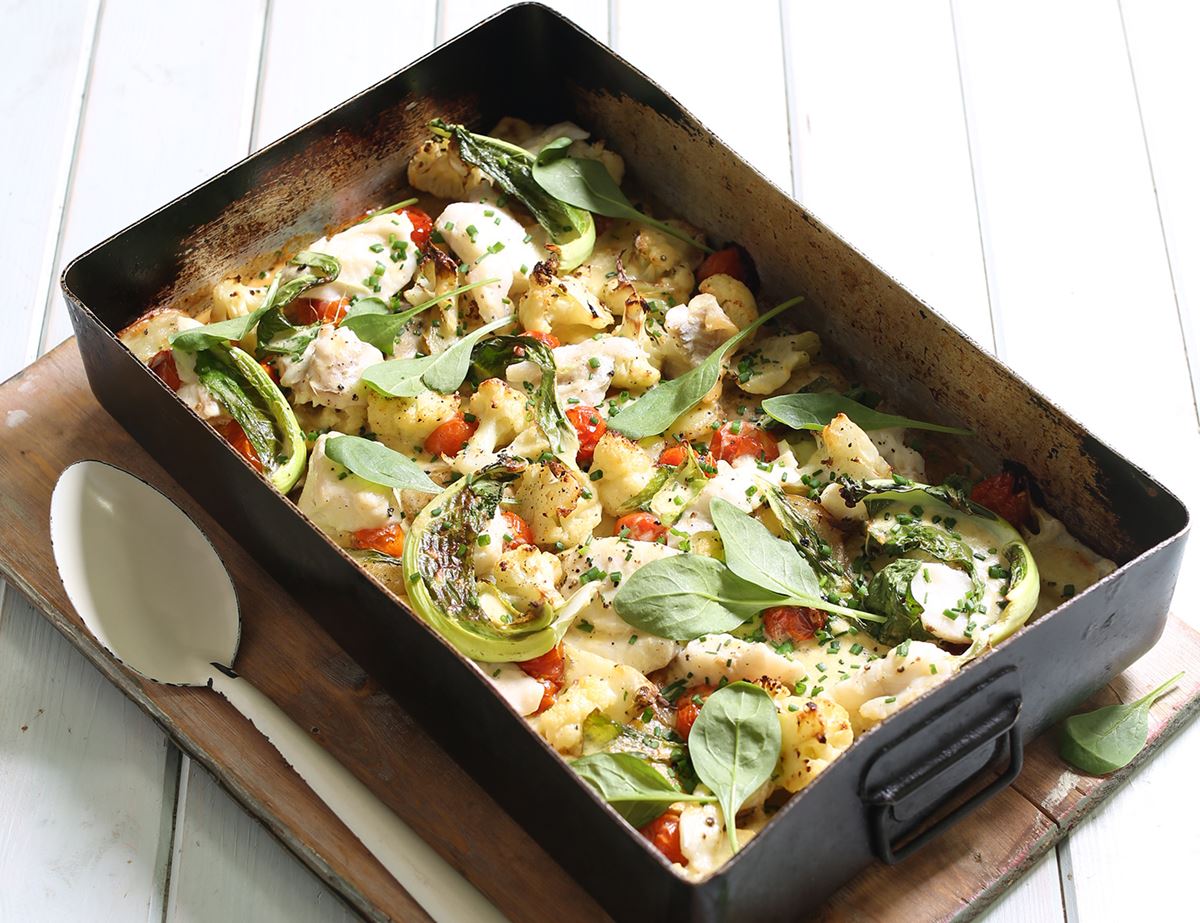 A bubbling dish of roasted cauliflower and new potatoes, baked with juicy cherry tomatoes and succulent fish pieces in a rich cheddar and Dijon sauce. Served with tender baby spinach leaves and a handful of fresh chives.
Ingredients
800g potatoes
3 tbsp olive oil
Sea salt
Freshly ground pepper
1 cauliflower
100g cheddar
200ml crème fraîche
1 tbsp Dijon mustard
50ml cold water
250g cherry tomatoes
680g white fish pie mix
A handful of chives
100g baby leaf spinach
Prep: 20 mins | Cook: 55 mins Two Tins Tip: We recommend using your largest roasting tin for this recipe. If you think it looks a little overcrowded, divide the ingredients between a couple of tins – this way the roast will cook more evenly. The tin placed lower in the oven will need a little longer cooking time, or you can swap the tins round halfway.

Method
1.
Preheat your oven to 200°C/Fan 180°C/Gas 6. Scrub the potatoes, then slice them into 1cm-thick rounds. Place them in your largest roasting tin (or 2 medium tins). The potatoes should be no more than 2 spuds deep in the tin. Pour over 2 tbsp olive oil and season with salt and pepper. Turn the potatoes to coat them in the oil, then slide into the oven to roast for 20 mins.
2.
While the potatoes roast, pull the leaves off the cauliflower and discard any tatty ones. Set any good leaves to one side. Cut the cauliflower into bite-sized florets. Tumble them into a bowl along with the cherry tomatoes, and toss with 1 tbsp olive oil and some salt and pepper.
3.
When the potatoes have cooked for 20 mins, remove the tin from the oven and turn the spuds over. Tip the cauliflower and cherry tomatoes into the tin with the potatoes. Slide the tin back into the oven for 25 mins.
4.
While the veg roast, grate the cheddar into a medium bowl. Spoon in the crème fraîche and 1 tbsp Dijon mustard. Pour in 50ml cold water and stir in a generous pinch of salt and pepper.
5.
When the potatoes and cauliflower have cooked together for 25 mins, remove the tin from the oven. Add the fish pieces to the veg and pour over the cheesy crème fraîche sauce. Top with the reserved cauliflower leaves and slide the tin back into the oven for 10 mins. The veg should be golden, the fish cooked through (check by pressing a piece lightly with the back of a fork and it should flake easily) and the leaves will be golden and crisp.
6.
Serve the gratin on warm plates, drizzled in the sauce from the tin. Use a pair of kitchen scissors to finely snip over the chives and serve with a handful of baby leaf spinach each.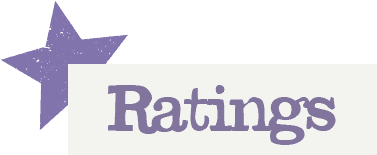 You'll need to log in to leave a rating & comment