Caribbean Courgette Gratin
2-4 people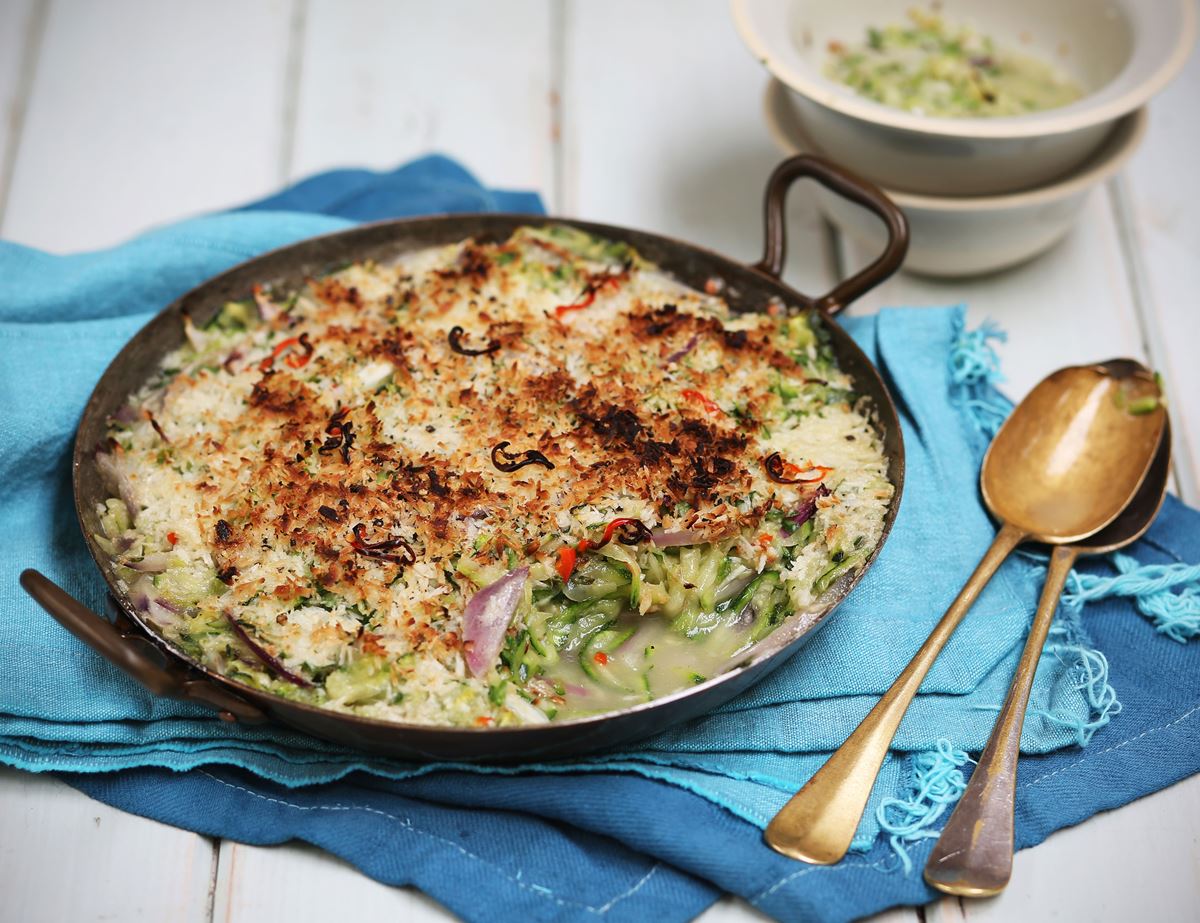 You can turn pretty much any veg into a gratin. Courgettes are currently top of our list, and here we've given them a Caribbean twist. Use these ideas as a base for other veg, or take your courgettes down a more traditional, cream and Parmesan gratin route.
Ingredients
2 courgettes
1 onion
A thumb of ginger
1 chilli
200ml coconut milk
1 cinnamon stick
2 star anise
A pinch of mixed spice or freshly grated nutmeg
A handful of desiccated coconut or flaked almonds
Sea salt and freshly ground pepper
A handful of thyme
2 bay leaves
10 mins (prep) | 20 mins (cooking)

Method
1.
Preheat your oven grill to high.
2.
Coarsely grate the courgettes. Halve, peel and thinly slice the onion. Peel and grate your ginger. Thinly slice the chilli. Strip the leaves from 2-3 sprigs of thyme. Toss everything together with 1 tsp sea salt. Give everything a bit of a scrunch to draw out some of the excess water. Set aside 5 mins.
3.
Pour the coconut milk into a sauce pan. Add the cinnamon, anise, mixed spice/nutmeg, the remaining thyme (stalks and all) and bay leaves. Gently simmer 5 mins.
4.
Tip the courgette mix into a sieve to drain all the liquid off. Give it a good squeeze to ensure it's as dry as possible.
5.
Pop it back in a bowl. Strain the coconut milk over. Mix well. It should be just enough to dampen and flavour the mix, not saturate it. Drain off any excess coconut milk if it's looking too wet.
6.
Pile into a shallow, oven-proof dish. Sprinkle the desiccated coconut or almonds over the top. Pop under the oven grill 15-20 mins or till golden on top and around the edges.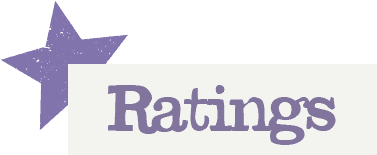 You'll need to log in to leave a rating & comment