Black Bean & Avocado Quesadillas
2 people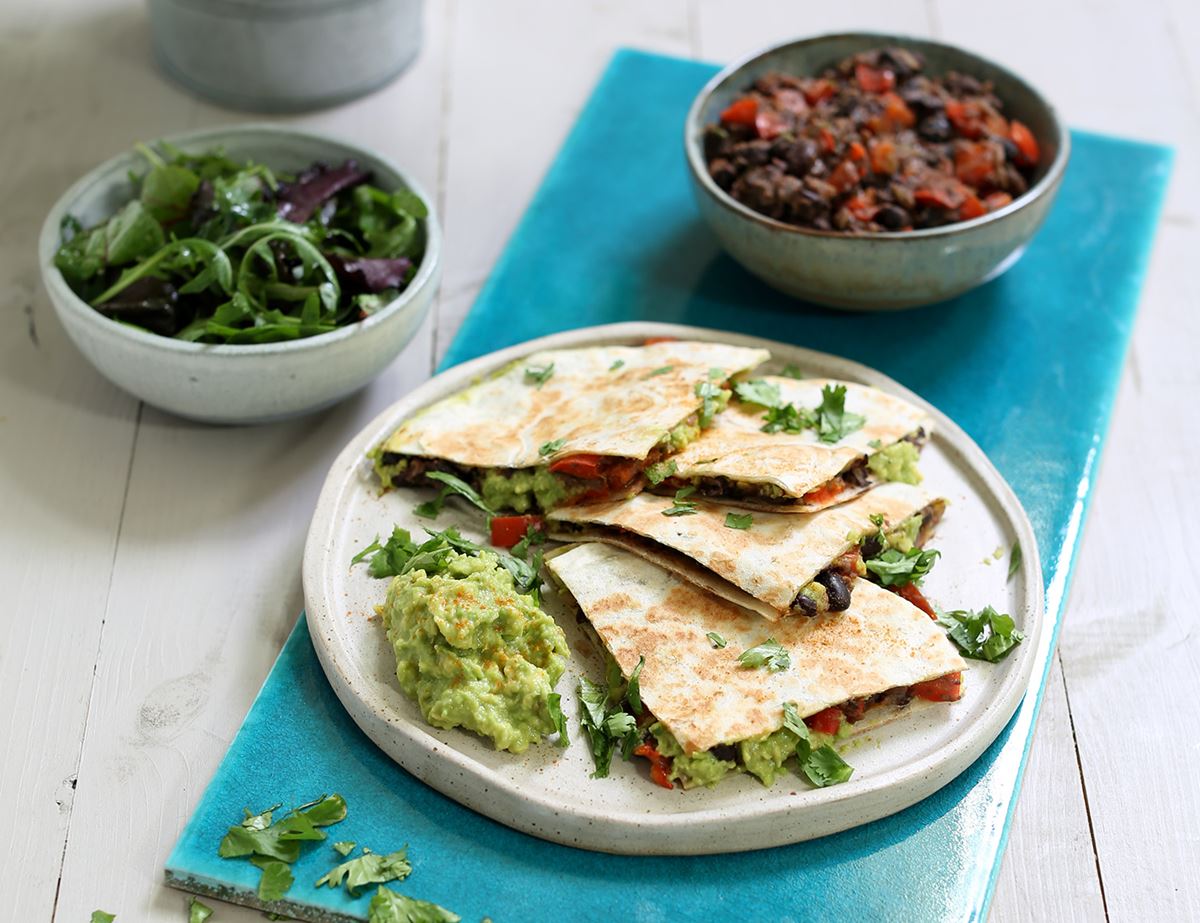 These crispy, toasty vegan quesadillas are made with flour tortillas filled with creamy crushed avocado and a chunky Cajun-spiced black bean sauce, served with tart lime wedges and a leafy salad on the side.
Ingredients
1 red onion
1 red pepper
1 tbsp olive, sunflower or coconut oil
Sea salt
2 limes
A handful of coriander
400g black beans
2 tsp Cajun seasoning
A pinch of chilli powder
200ml cold water
1 avocado
Freshly ground pepper
50g sweet salad mix
4 white tortillas*

Method
1.
Peel and finely chop the red onion. Halve the red pepper, scoop out the seeds and white pith, then finely dice the pepper. Warm a medium pan on a medium heat for 2 mins, then add ½ tbsp oil and the diced veg. Season with a pinch of salt and fry, stirring often, for 5 mins till the veg have started to soften and pick up a little colour.
2.
While the veg fry, finely zest 1 lime. Finely chop the coriander stalks and set the leaves aside for later. Drain and rinse the black beans.
3.
Add the lime zest and coriander stalks to the veg with 2 tsp Cajun seasoning and a pinch of chilli powder (it's hot, so use as much or as little as you prefer). Cook, stirring, for 1-2 mins.
4.
Stir the beans into the pan with 200ml water. Cover, bring to the boil, then take the lid off and lower the heat. Simmer for 15 mins, stirring, till the beans are soft and thickened. Taste and season.
5.
Meanwhile, halve the avocado, scoop out the stone and scoop the flesh into a bowl. Use a fork or masher to roughly crush the avocado. Juice in half the zested lime and stir in a pinch of salt.
6.
Juice the other zested lime half into a mixing bowl. Add ½ tbsp olive oil and a pinch of salt and pepper. Whisk with a fork to make a dressing. Add the salad leaves and toss to mix. Set aside.
7.
Put 2 tortillas on your work surface. Spread 1 tbsp avocado over each. Top with 2 tbsp black beans each. Gently press a second tortilla on top. These are your quesadillas.
8.
Warm a large, dry, non-stick frying pan on a medium heat. Add 1 quesadilla and fry for 2-3 mins till golden brown underneath. Flip it over with a spatula, or put a large plate over the pan and turn over to tip the quesadilla onto the plate. Slide back into the frying pan and cook for 2-3 mins on the other side. Slide onto a plate and set aside while you cook the second quesadilla.
9.
Slice the quesadillas into quarters. Divide between 2 plates with the salad, leftover black beans and crushed avocado, and wedges of the remaining lime on the side Garnish with the coriander leaves to serve.
10.
It'll be all-ripe on the night^ The avocado in your box will be ripe and ready to use for the next 2-3 days, so if you're making this recipe right away you can pop it in your fruit bowl. If you're waiting till later in the week, store the avocado in the fridge to keep it from over-ripening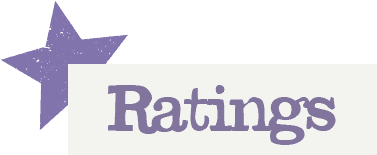 You'll need to log in to leave a rating & comment