Beetroot & Goat's Cheese Risotto
2 people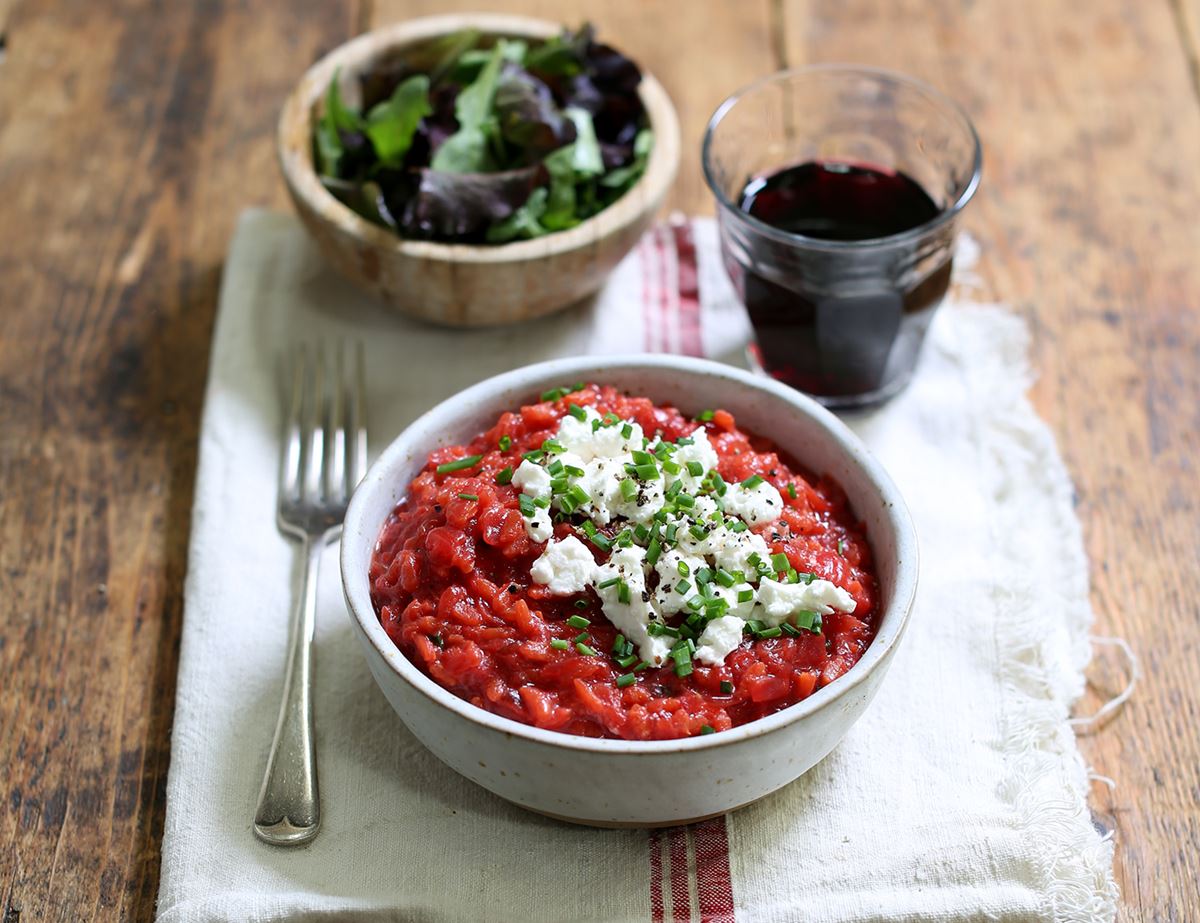 A rich risotto that pairs beetroot's earthy sweetness with the creamy tang of goat's cheese. Served with fresh chives and a peppery Dijon-dressed salad on the side.
Ingredients
1 onion
300g beetroot
Sea salt
45g butter
Freshly ground pepper
1 vegetable stock cube
800ml boiling water
200g risotto rice
A handful of chives
1 tsp Dijon mustard
½ tbsp cider vinegar
½ tbsp olive oil
50g peppery salad mix
100g Petit Chèvre goat's cheese
Prep: 15 mins | Cook: 35 mins

Method
1.
Fill and boil your kettle. Peel and finely chop the onion. Trim, peel and finely chop or coarsely grate the beetroot (see our tip on keeping your kitchen stain-free).
2.
Add the butter to a medium pan set over a medium heat and swirl round till melted. Add the onion and beetroot and season with a pinch of salt and pepper. Pop on a lid, cover and fry, stirring often, for 8-10 mins till the veg are glossy. If they start to brown, turn the heat down a little and add a splash of water.
3.
While the veg fry, crumble the stock cube into a heatproof jug. Stir in 800ml boiling water till the stock cube has dissolved.
4.
Stir the rice into the onion and beetroot. Cook and stir for 2 mins, then add a splash of stock to the pan – around 100ml. Cook, stirring once or twice, till the rice has absorbed the stock. Add another 100ml stock to the pan and repeat, cooking till the stock is absorbed. Stir often. Continue till you have used up the stock. This should take around 25 mins.
5.
While the risotto cooks, finely chop the chives and set them to one side. Measure 1 tsp of the Dijon mustard into a mixing bowl. Add 1/2 tbsp of the cider vinegar with ½ tbsp olive oil and a pinch of salt and pepper and whisk together to make a dressing. Taste and add a little more mustard, salt or pepper if you think it needs it. Add the salad leaves and toss to lightly coat.
6.
When the risotto has absorbed most of the stock and the rice is tender and still a little wet (there should still be some liquid in the pan, the rice doesn't need to absorb every last drop), add half the chives and half the goat's cheese to the pan. Stir to melt the goat's cheese. Taste and add a pinch more salt and pepper if you think it needs it.
7.
Spoon the risotto onto warm plates and top with the remaining chives and goat's cheese. Serve with the salad on the side.
8.
Beet it
Beetroot is a colourful character, so to keep your kitchen, hands and clothes stain free, chop or grate the beetroot onto a plate or a board you can wash up straight away, and wear gloves and an apron while preparing it.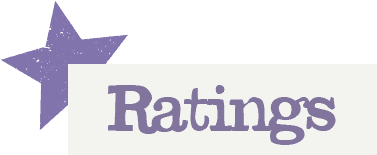 You'll need to log in to leave a rating & comment