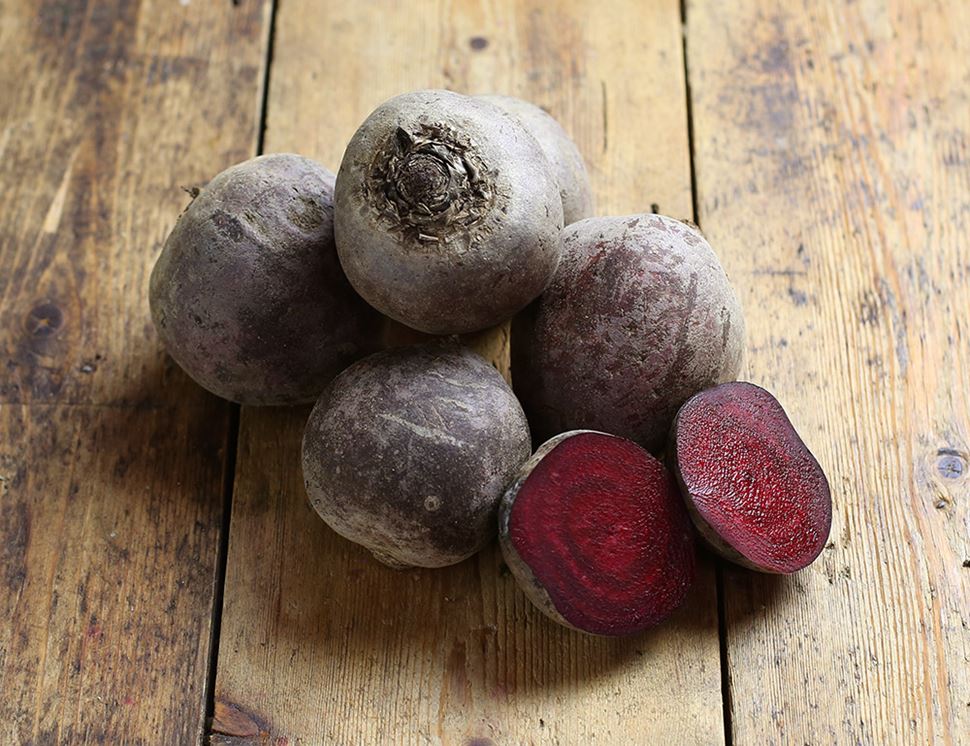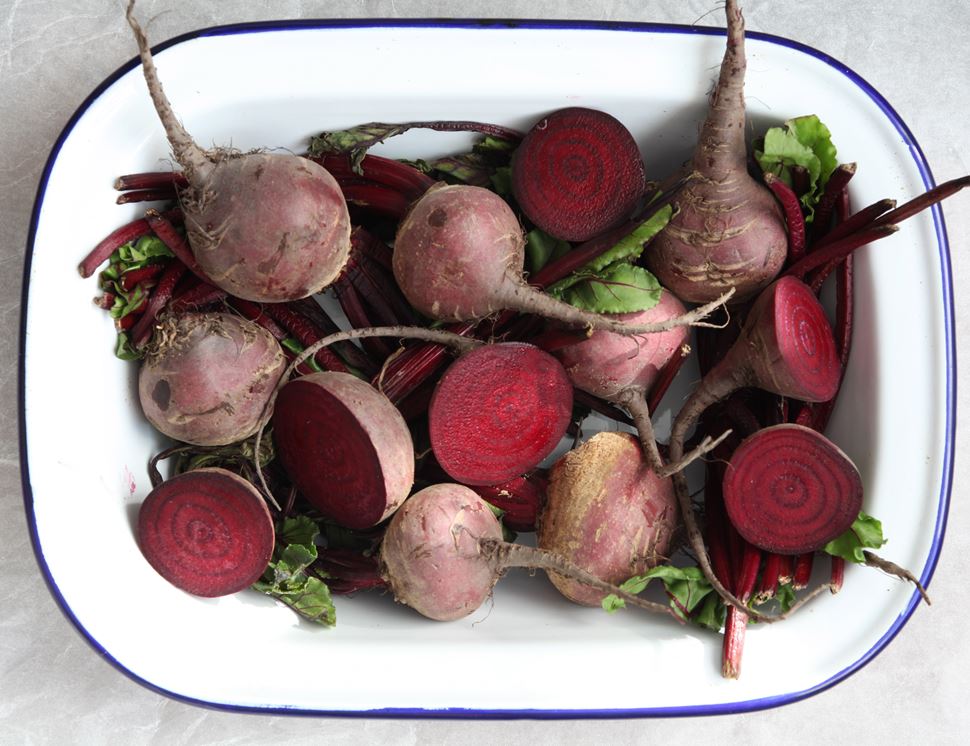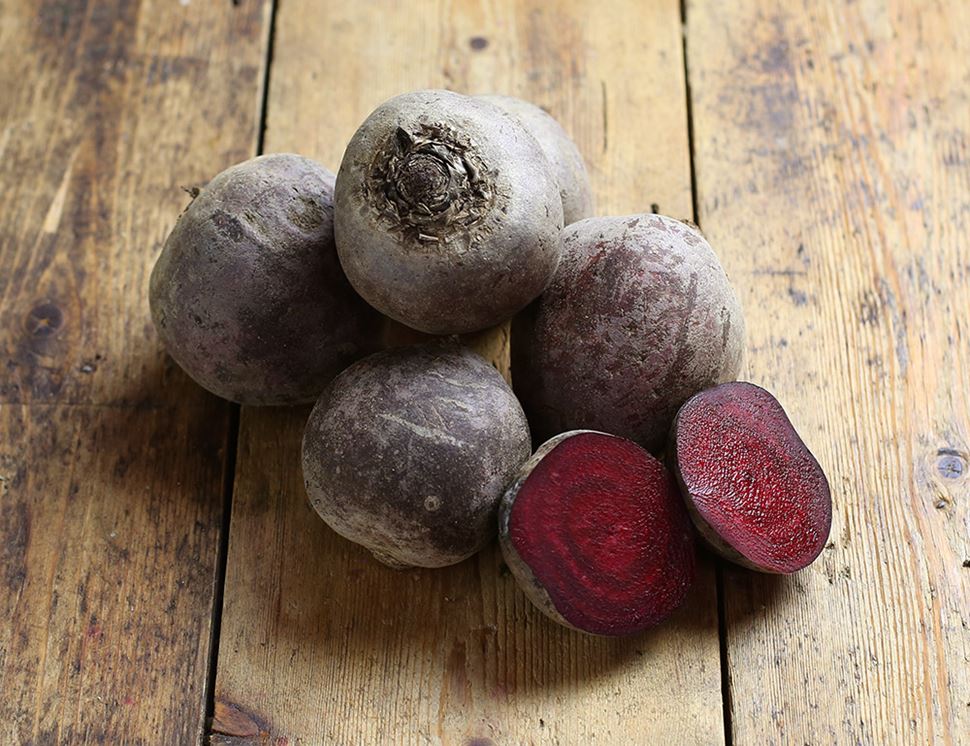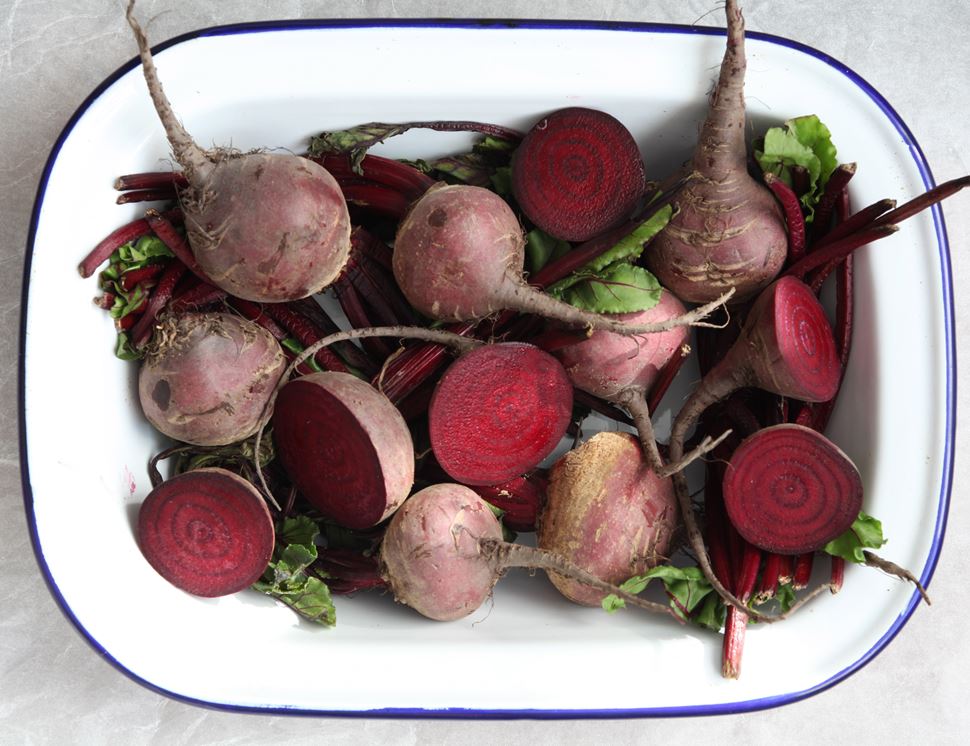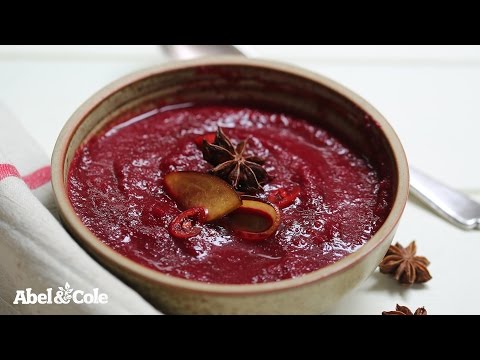 Beetroot, Loose, Organic (1kg)
Our beetroot is uncooked and needs to be prepared but it really is worth the effort as its taste is unrivalled. Just add it to a stew, curry, or risotto (or have raw in a salad) and you'll see just what we mean.

Country of Origin - UK
Class - Minimum Class 2
Our striking organic beetroot is grown by Dan Geity on Home Farm, in Ormskirk. Farming from a gorgeous part of the country, Dan's a laid back, salt of the earth chap who grows fantastic onions, spring onions and other veg for us throughout the year.
There is no need to peel or cut our raw beetroot as it will retain its colour and nutrients through cooking if left unspoiled. Gently scrub the beets to clean thoroughly, and twist off any green tops. To boil, put the beetroot in a pan of water, bring to the boil and heat for 40 - 45 mins. It also works wonderfully when baked or roasted. Beetroot is naturally quite high in sodium so you don't need to add salt. This vegetable will keep for a fairly long time. To keep at its best, store in a cool area until you are ready to use it.
Turn it into one of these
You might also like to try...