Beef Schnitzels with Heirloom Tomato & Basil Pasta
2 people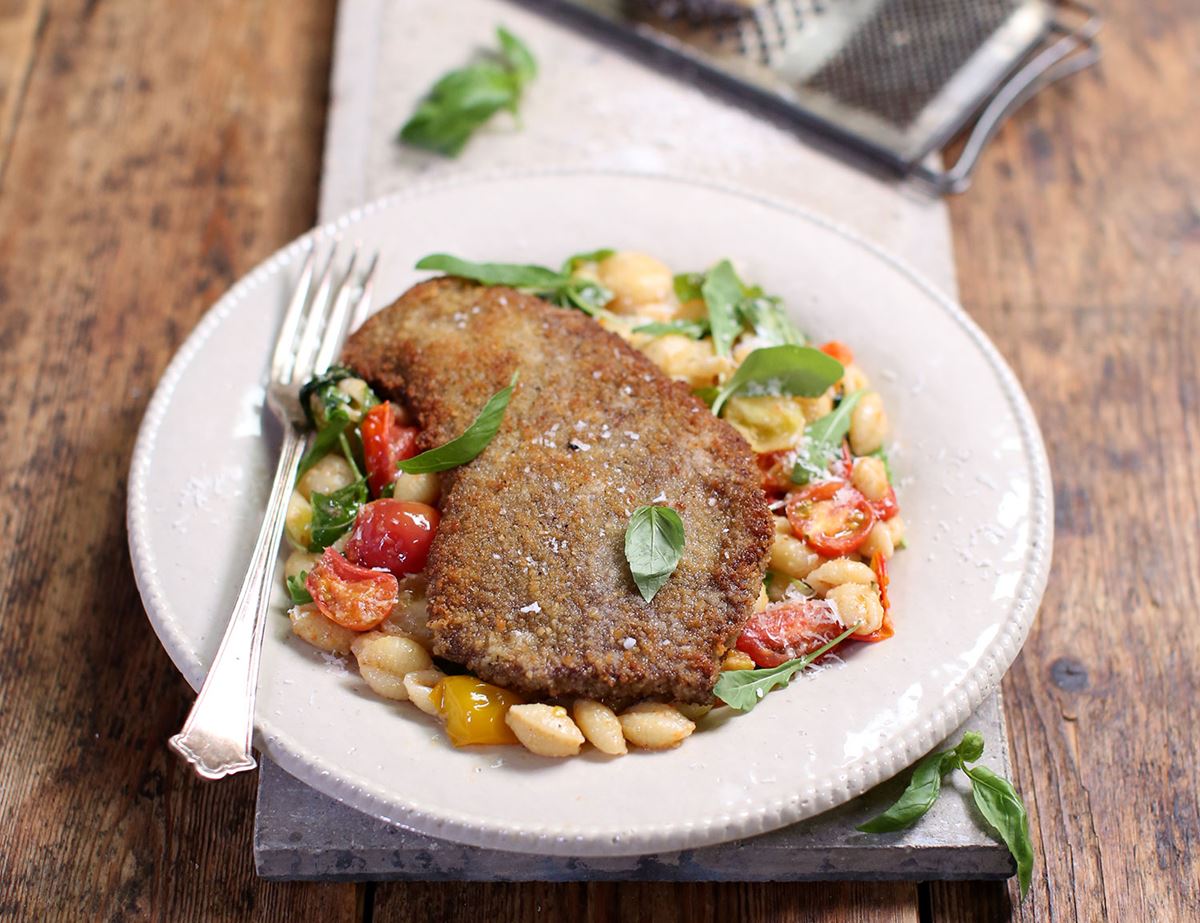 Speedy minute steaks transform into crispy breadcrumb-coated schnitzels, served with a colourful mix of seasonal heirloom tomatoes, fresh basil and savoury Parmesan, stirred into tender gnocchetti pasta shells.
Ingredients
2 garlic cloves
200g heirloom tomatoes
A handful of basil, leaves only
2 top rump minute steaks
1 egg
50g breadcrumbs
Sea salt
Freshly ground pepper
3 tbsp olive oil
200g gnocchetti or penne pasta
40g Parmesan
50g rocket
Prep: 20 mins | Cook: 25 mins

Method
1.
Put a large pan of salted water on to boil. Peel the garlic cloves and thinly slice them. Halve the heirloom tomatoes.
2.
Pour 1 tbsp olive oil into a medium-sized pan and warm to a medium-low heat. Add the sliced garlic and fry for 1 min. Slide in the halved tomatoes with a pinch of salt and pepper, and add half the basil leaves. Cook for 10 mins, stirring occasionally.
3.
Meanwhile, place the minute steaks between 2 sheets of baking paper. Bash with a rolling pin till they are about ½ cm thick. Beat the egg in a shallow bowl. Pour the breadcrumbs onto a separate plate. Dip the flattened steaks in the egg, then in the breadcrumbs to coat them. Set aside.
4.
The water in the pan should be boiling by now. Tip in the gnocchetti pasta and simmer for 8-9 mins, till tender with a slight bite.
5.
Pour 2 tbsp olive oil into a large frying pan and warm to a medium-high heat. When the pan is hot, add the schnitzels and fry for 3 mins, till golden underneath. Carefully turn over and fry for a further 3 mins on the other side.
6.
While the steaks fry, finely grate the Parmesan. When the pasta is cooked, drain it and tip it into the pan with the tomatoes. Add the remaining basil leaves, half the rocket and half of the grated Parmesan. Stir together.
7.
Divide the pasta between 2 plates. Top with a schnitzel each and garnish with the remaining rocket and the grated Parmesan.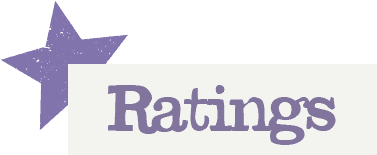 You'll need to log in to leave a rating & comment