Baked Gammon with Sorrel Salsa Verde
6-8 people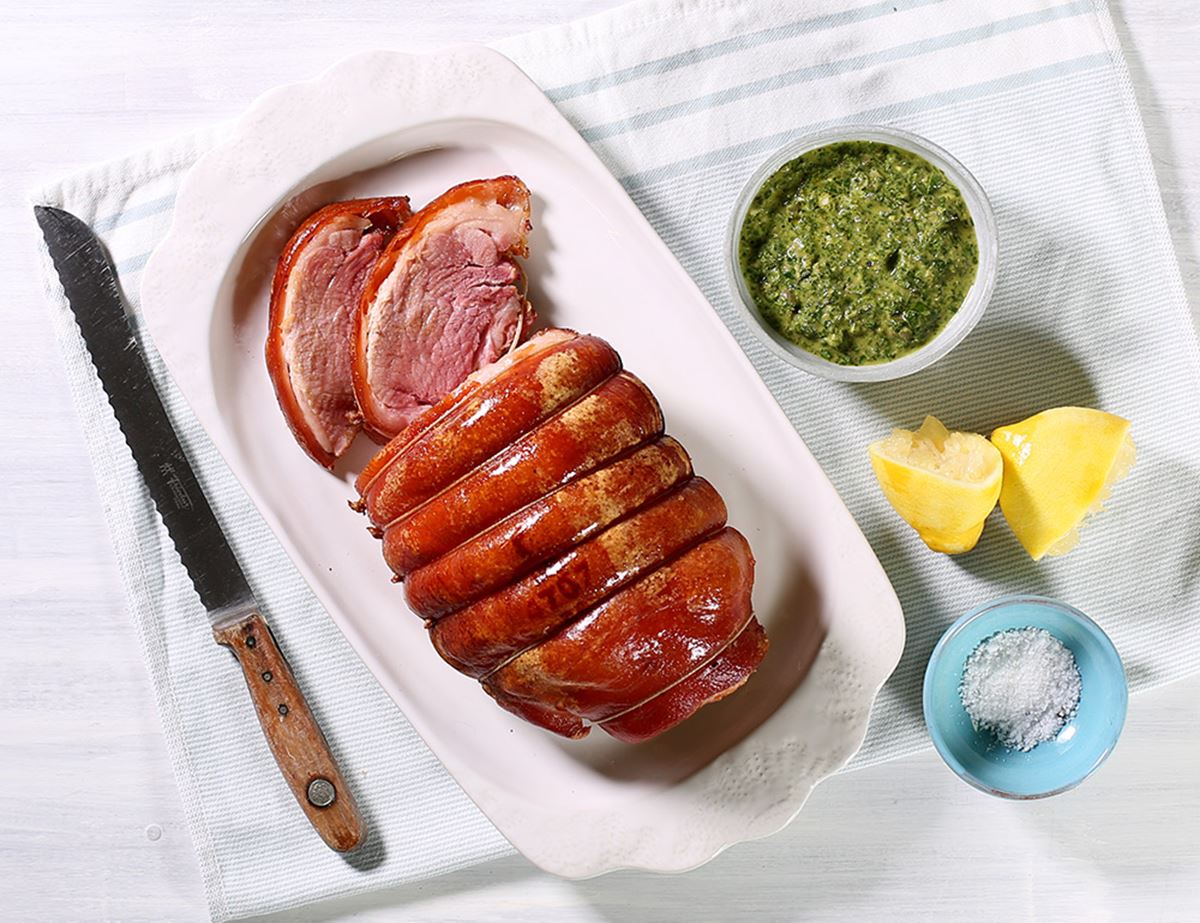 Slowly roasting thisr cured gammon joint makes sure it is meltingly tender, but with a shell of crispy, crunchy crackling. The cut through the richness, serve a tangy salsa made from lemony sorrel and Tunisian capers on the side.
Ingredients
2kg gammon roasting joint
2 garlic cloves
A large handful of sorrel
1 lemon
1 tbsp Dijon mustard
1 tbsp red wine vinegar
1 tbsp capers
Prep: 20 mins | Cook: 2 hrs 40 mins

Method
1.
Preheat your oven to 180°C/Fan 160°C/Gas 4. Remove the packaging from the gammon joint and rub it all over with a good pinch of salt and pepper and 1 tbsp oil.
2.
Warm a large, heavy pan to a medium-high heat. Add the gammon to the hot pan and fry for 3-4 mins on each side, till the skin is golden-brown and beginning to blister. Use tongs to carefully transfer the meat to a roasting tin.
3.
Slide the gammon into the oven and roast for 2 hrs 30 mins, till the meat is cooked through and the juices run clear. Set aside to rest for 10 mins.
4.
While the gammon rests, make the salsa verde. Peel the garlic. Roughly chop the sorrel. Zest the lemon. Pop the garlic, sorrel and lemon zest into a small food processor. Spoon in 1 tbsp Dijon mustard, 1 tbsp red wine vinegar and 1 tbsp capers. Squeeze in half of the lemon juice. Pour in 2 tbsp olive oil. Whizz till everything is finely chopped. Have a taste and add more salt, pepper or lemon, if needed – you want it to be sharp and punchy. Add a little more oil, if needed, to loosen the mixture into a spoonable salsa.
5.
Thickly slice the gammon and zerve with the salsa verde, roast potatoes and a salad of bitter leaves.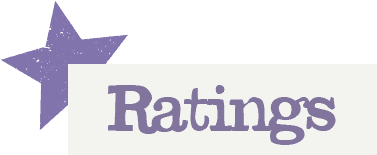 You'll need to log in to leave a rating & comment