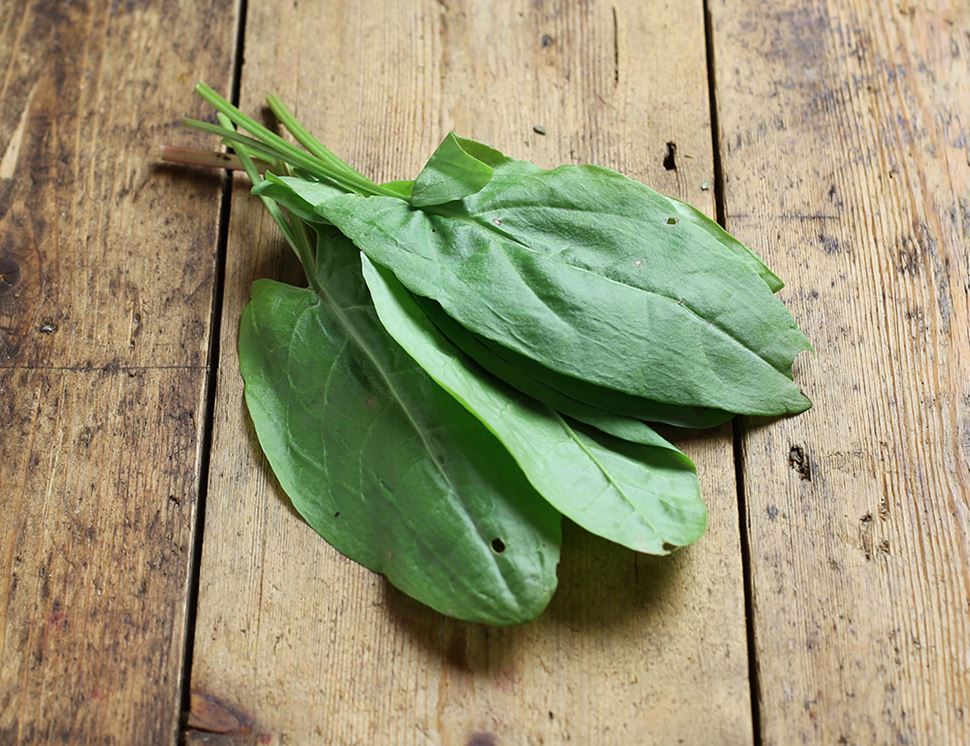 Sorrel has a wild tangy, lemony, gooseberry-like flavour. It's absolutely delicious in a risotto. You can also add it to veg soup, tumble fresh sorrel into a duck egg omelette, or fold through buttery mash.

Country of Origin - Italy
Class - Minimum Class 2
Simon Weir, of Turf Croft Herbs, grows most of our herbs, in a small farm in the New Forest. He has been growing herbs for nearly 30 years now, and has always shied away from using chemicals and pesticides. However, since there was little interest in organic herbs until recently, it was only a few years ago that he applied for organic certification; he just sold his herbs as conventional produce. Recent interest in organic growing means Simon has changed few of his growing techniques, but they have finally been given the appreciation they deserve.

During the winter season, we source some of our herbs from a family-run farm set up by Francesco Barduca in 1977 on the outskirts of Borgoricco in Italy. Francesco Barduca has always combined a love for the soil with an awareness of the need for environmental protection. The success of the company's production is the result of its constant attention on the quality of the product considered primarily in terms of wholesomeness and freshness.
Sorrel is a perfect finishing ingredient for a rissotto or pasta dish. It is a fragile herb and should always be kept wrapped in a perforated plastic bag in your fridge. The roots should also be wrapped in a damp paper towel to retain moisture. Sorrel can also be kept standing up in a glass of water but be sure to change the water on a daily basis. It is suitable for home freezing but should be bagged and sealed before being frozen.
You might also like to try...