Winter Chicken Caesar Salad
2 people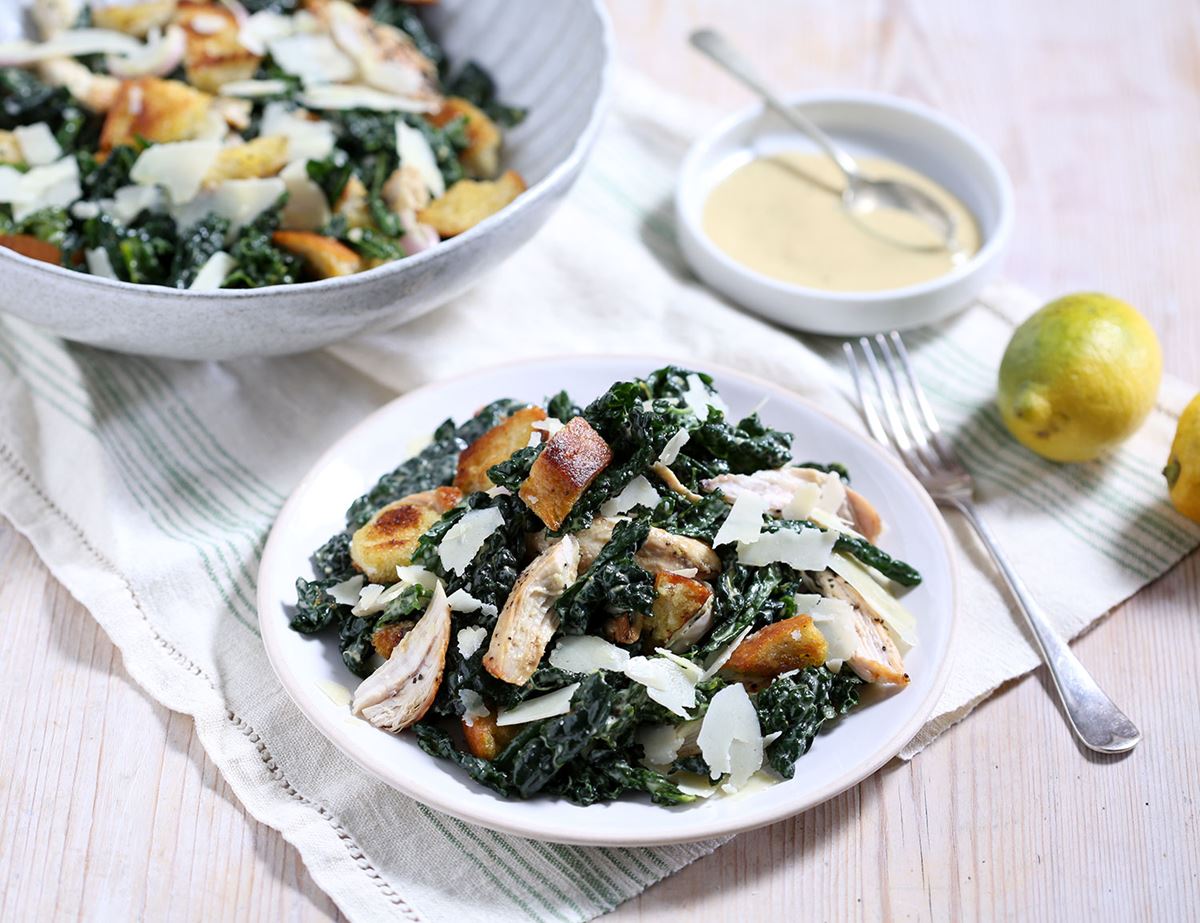 Turn leftover chicken from your Sunday roast into a punchy Caesar salad that swaps the usual lettuce for one of our favourite winter greens, cavolo nero.
Ingredients
2 thick slices of sourdough bread
1 tbsp + 100ml olive oil
Sea salt
Freshly ground pepper
1 egg yolk
2 garlic cloves
5 anchovy fillets
1 lemon
50g Parmesan cheese
2-3 tbsp cold water
150g cavolo nero
2 shallots
200g leftover roast chicken
Prep: 20 mins | Cook: 5 mins

Method
1.
Tear the sourdough bread into small, bite-size pieces. Pour 1 tbsp oil into a large frying pan and warm to a medium high heat. Scatter the bread into the pan and sprinkle with a pinch of salt and pepper. Fry the bread for 4-5 mins, tossing frequently, till golden and crispy. Scoop the cooked bread onto a plate lined with kitchen paper and set aside.
2.
Make the Caesar dressing: separate the egg and add the yolk to the food processor. Peel and grate in the garlic cloves. Add the anchovy fillets. Grate in the lemon zest and squeeze in the juice. Grate in the Parmesan cheese. Add a pinch of salt and pepper and whiz till finely chopped. With the engine still running, slowly trickle in the remaining 100ml oil till fully combined into a thick sauce. Swirl in 2-3 tbsp cold water, till the dressing is the thickness of single cream. Taste the dressing and add more salt and pepper if needed. It should be punchy.
3.
Strip the cavolo nero leaves away from any thick stalks. Chop the cavolo nero leaves into small pieces then tip into a large bowl. Scoop most of the dressing into the bowl and massage into the cavolo nero leaves, scrunching together for around 2-3 mins, till well combined. Pop the bowl to one side and allow to sit for10 mins.
4.
Peel and thinly slice the shallots and add them to the cavolo nero. Shred the leftover roast chicken and add to the bowl, along with the fried bread. Toss together till well combined, adding more dressing if needed. Divide the salad between plates and serve with extra Parmesan on top.
5.
Eating Raw Eggs
The dressing contains raw egg yolk, so it isn't suitable for children, pregnant women, the elderly and people with compromised immune systems.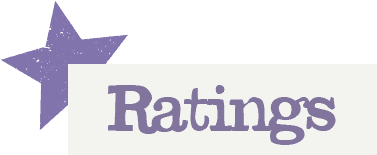 You'll need to log in to leave a rating & comment