Thai Red Fish Curry with Coconut & Broccoli
2 people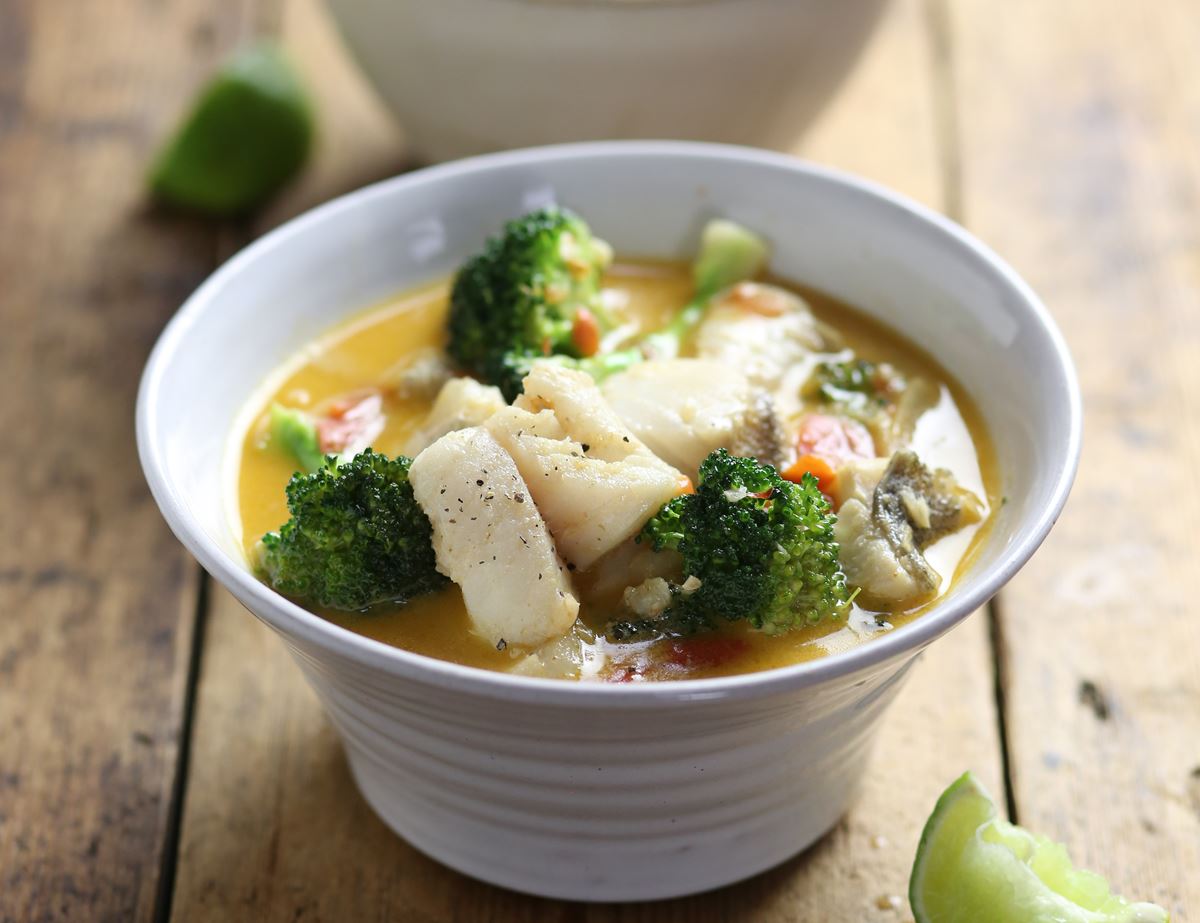 A mild, aromatic curry made with sustainably caught whiting, fragrant red Thai curry paste, coconut milk, roast peanuts and heaps of organic veg.
Ingredients
150g white basmati rice
35g peanuts
2 shallots
2 tomatoes
A head of broccoli
1 garlic clove
1 tbsp Thai red curry paste
200ml coconut milk
1 tbsp Worcester sauce
2 whiting fillets
1 lime
300ml boiling water
Sea salt
1 tbsp olive or coconut oil
200ml water
Prep: 15 mins | Cook: 25-30 mins

Method
1.
Tip the rice into a bowl. Cover with cold water and set aside to soak.
2.
Warm a deep frying pan or wok over a medium heat. Add the peanuts to the pan and toast for 3 mins till the peanuts smell nutty and are browned. Tip them into a clean tea towel or kitchen towel and set aside to cool.
3.
Peel and finely slice the shallots. Dice the tomatoes. Break the broccoli into small florets (you can keep the stalk and slice it for stir-fries and stews). Peel and crush or grate the garlic.
4.
Drain the rice and tip it into a small pan. Pour in 300ml boiling water. Add a pinch of salt. Cover and bring to the boil, then turn the heat right down and gently cook for 8 mins till the water has been absorbed. take off the heat and leave the rice to steam in the pan, lid on, for 5 mins to finish cooking the rice. The rice will keep warm in the pan.
5.
While the rice cooks, put the wok back on the heat. Add 1 tbsp oil and the shallots. Stir and fry for 3 mins till the shallots are just starting to soften. Add the tomatoes to the wok. Fry for another 5 mins, stirring occasionally, till the tomatoes are pulpy.
6.
Stir the garlic and 1 tbsp Thai red curry paste into the wok. Pour in the coconut milk and add 1 tbsp Worcester sauce and 200ml water. Add the broccoli and simmer for 5 mins.
7.
While the broccoli simmers, rub the peanuts with the tea towel or kitchen paper so any loose skins come off. Roughly chop them. Chop the whiting fillets into bite-size chunks. After 5 mins, add the peanuts and whiting to the pan. Simmer for another 5 mins till the whiting is opaque and flakes easily when pressed with a fork.
8.
Taste the curry and add a splash more Worcester sauce if you think it needs it. Fluff the rice up with a fork and divide it between 2 warm bowls. Top with the curry and serve with lime wedges for squeezing.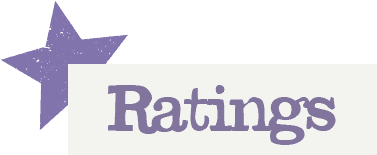 You'll need to log in to leave a rating & comment