Sunday Roast Salad
4 people
Got leftover roast lamb and not sure what to do with it? Turn it into a tasty salad made with leftover roast spuds, lamb's lettuce and a rich and creamy dressing made with roast garlic and crème fraîche.
Ingredients
1 bulb of garlic
4 handfuls of leftover roast potatoes or 4 potatoes
2 tsp finely chopped rosemary leaves
1 tbsp cider vinegar
200ml crème fraîche
1 lemon, juice and zest
100g lamb's lettuce, winter purslane or any delicate leafy green
8 slices of leftover roast lamb*
Prep: 10 mins | Cook: 30 mins

Method
1.
Preheat your oven to 200°C/Fan 180°C/Gas 6. Cut a slice off the top (the pointy end) of your garlic bulb, so you're just revealing the cloves. Place in a little ramekin, cut-side down. Roast for 20 mins or till the cloves are squeezably soft.
2.
Meanwhile, if you're using fresh potatoes, peel your spuds. Dice into 2cm-thick chunks. Get a large frying pan hot. Add a good gloss of oil. Tumble your spuds in and season well with salt and pepper. Sizzle till golden all over, shaking the pan often to turn them.
3.
Pop a lid on your spud pan. Sizzle for a little longer, over medium-low heat, till cooked through. Uncover the pan and crank the heat to high. Swirl in 1 tsp chopped rosemary and 1 tbsp cider vinegar. Cookfor a few mins. Taste, tweak the seasoning. Remove from heat and set aside.
4.
If you're using leftiover roast potatoes, roughly chop them, gloss the pan with oil and fry the roast potatoes for a few mins, turning often, till golden all over and warmed through. Then add the rosemary and vinegar and follow the recipe.
5.
When your garlic is squishy, squeeze the cloves out (all of them) into a food processor or blender. Add the crème fraîche, remaining rosemary, lemon zest, 1 tbsp olive oil and a good pinch of salt and pepper. Whizz till smooth. Taste and adjust seasoning.
6.
Arrange the lamb's lettuce on plates or a platter. Spritz with a little lemon juice. Gloss with a little oil. Tuck your spuds amongst the leaves. Shred the leftover roast lamb and add it to the mix. Dollop the dressing over. Finish with a little more lemon zest and pepper.
7.
*No leftover lamb?
Thread 400g diced lamb leg steak onto skewers. Season with salt, pepper, crushed garlic and finely chopped rosemary. Grill for 10-12 mins, turning often, till browned and cooked through. Lay the skewers on the salad in place of the roast lamb.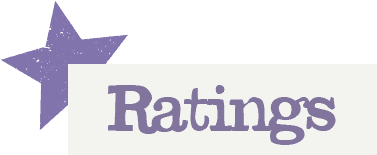 You'll need to log in to leave a rating & comment