Spring Vegetable Noodles
2 people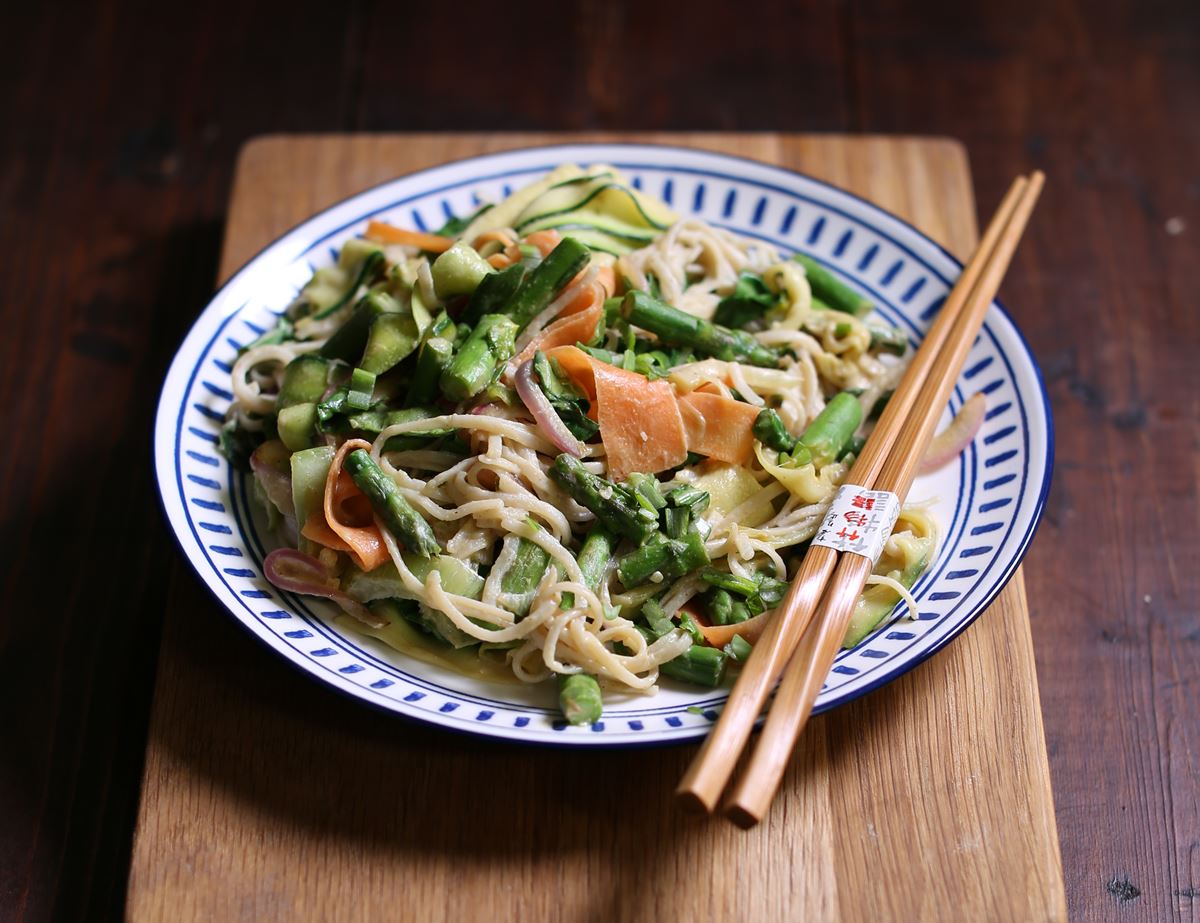 Soft brown rice noodles get in a delicious tangle with ribbons of seasonal veg, tender bok choy and nutty asparagus spears, all coated in a creamy peanut butter sauce with a zing of lime.
Ingredients
1 courgette
1 carrot
1 red onion
1 spring onion
200g asparagus
1 bok choy
2 bundles of Thai brown rice noodles
40g peanut butter
1 lime
1 garlic clove
Sea salt
4 tbsp cold water
½ tbsp olive, sunflower or coconut oil

Method
1.
Trim the courgette and use a vegetable peeler to peel it into ribbons. Peel down to the seeded core, turning the courgette as you go. Once you just have the core, finely slice it. Trim and peel the carrot, then peel it into ribbons to match the courgette. Finely slice the carrot's core.
2.
Peel and finely slice the red onion. Trim the roots and any ragged tops off the spring onion, then finely slice it – both the white and green parts. Set a pinch of the green parts aside for garnishing.
3.
Bend the asparagus spears till they snap. Discard the woody ends, and chop the tender tips into 2cm-long chunks. Separate the bok choy leaves and finely slice the stalks. Shred the larger leaves.
4.
Place two bundles of Thai brown rice noodles in a large dish or bowl, then pour over enough boiling water to completely cover the noodles. Set aside to soak for 10 mins. This will soften the noodles without making them too sticky.
5.
Scoop the peanut butter into a small bowl. Juice in the lime. Peel and grate in the garlic. Add 4 tbsp cold water and a pinch of salt and stir – you should end up with a thick sauce. Set aside.
6.
Put a deep frying pan or wok on a high heat. Add ½ tbsp oil, the onion and the spring onions. Stir fry for 3 mins till starting to pick up some colour.
7.
Add the carrot and courgette ribbons, the chopped asparagus and the bok choy stems. Stir fry for 3 mins till the veg are all just tender – they should still have a little crunch to them.
8.
Add the peanut butter sauce and the bok choy leaves to the wok and stir fry for 2 mins, making sure everything is coated in the sauce.
9.
Drain the noodles and add them to the wok. Toss to mix, then divide the noodles between 2 warm bowls or plates and garnish with the spring onion greens to serve.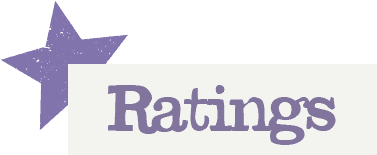 You'll need to log in to leave a rating & comment