Spring Chicken, Wild Garlic & Asparagus Tin Roast
4 people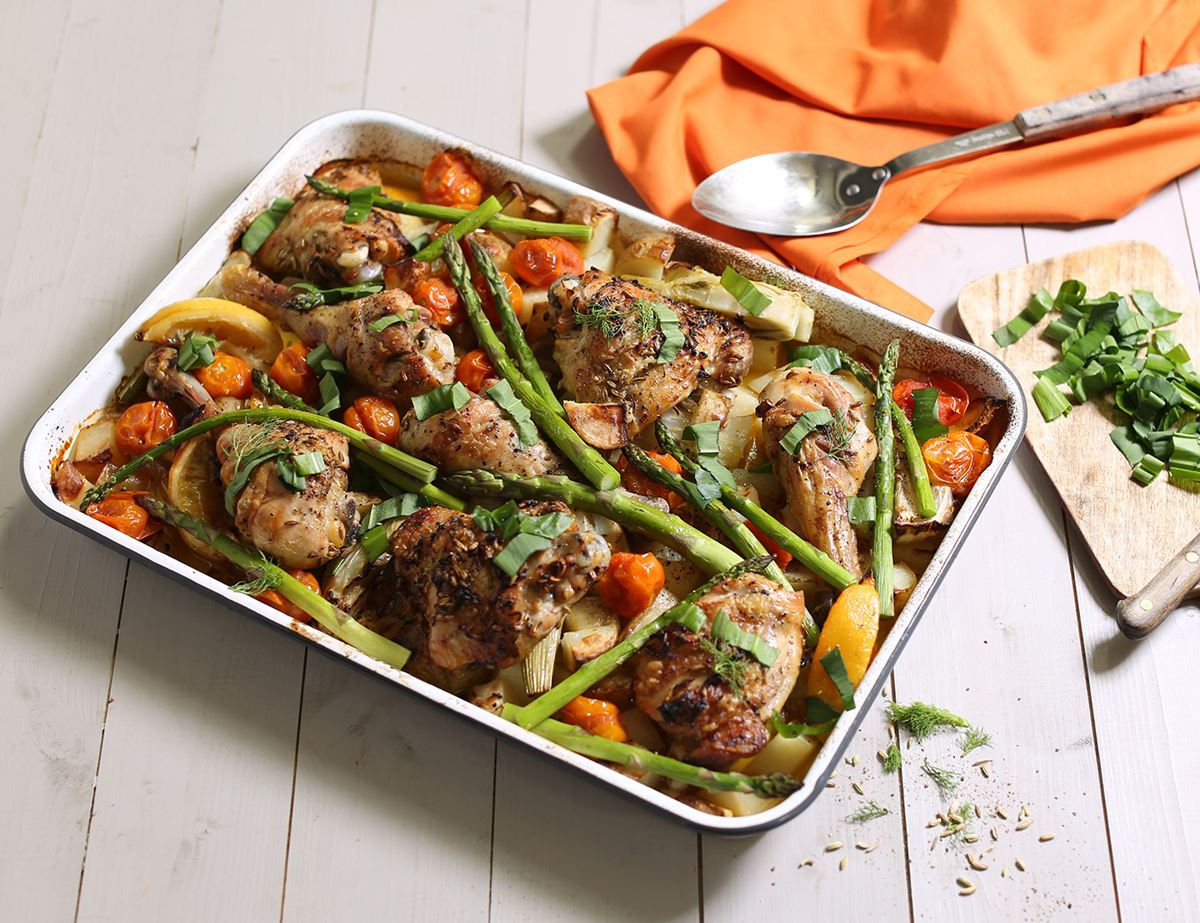 A one-tray wonder bursting with seasonal flavours from lemon, garlic and fennel marinated chicken, crispy roast potatoes, tender wedges of fennel, popping cherry tomatoes, and nutty asparagus spears. Finished with a fragrant flourish of wild garlic.
Ingredients
2 lemons
2 garlic cloves
2 tsp fennel seeds
4 chicken thighs & 4 chicken drumsticks
1 kg potatoes
1 fennel bulb
250g cherry tomatoes
300g asparagus
A large handful of wild garlic
Prep: 30 mins | Cook: 1 hr

Method
1.
Preheat your oven to 180°C/Fan 160°C/Gas 4. Finely grate the zest from 1 lemon into a large mixing bowl and squeeze in the juice. Peel and finely grate the garlic into the bowl. Tip in 2 tsp fennel seeds and add a generous pinch of salt and pepper. Pour in 1 tbsp olive oil and mix well.
2.
Using a small, sharp knife, score the skin on each chicken piece 3 or 4 times. Add the chicken to the bowl and mix well to coat it in the marinade. Set to one side to marinate while you prepeare the veg.
3.
Scrub the potatoes and cut them in half. Trim any dry tips off the fennel bulb, then halve it and cutinto thick slices. Cut the remaining lemon into 6 wedges. Tumble the potatoes, fennel and lemon wedges into a large, shallow roasting tin. Drizzle with olive oil, season with salt and pepper and toss to coat.
4.
Place the marinated chicken thighs and drumsticks on top of the veg and pour over any extra marinade from the bowl. Roast in the hot oven for 30 mins.
5.
After 30 mins, dot over the cherry tomatoes and slide the tin back into the oven for 15 mins.
6.
Meanwhile, snap the woody ends off the asparagus spears. Finely chop the wild garlic. When the tomatoes have cooked for 15 mins, add the asparagus spears to the tin, scatter over the wild garlic and pop back in the oven for 15 more mins.
7.
The chicken will now have cooked for a total of 1 hr. It should be crisp and golden and cooked through. Check by inserting a sharp knife into one of the thighs – the juices should run clear. If not, remove the tomatoes and asparagus from the tin and slide it back into the oven to cook a little longer, till the chicken is cooked. Serve straight away.
8.
Get Ahead
You can marinate the chicken up to 24 hours in advance. This will not only save you a bit of time on the day you're cooking it, but it will also maximise the flavours the chicken absorbs. Put the chicken and its marinade in a sealed container in the fridge to marinate and remove form the fridge around 1 hour before you want to roast it.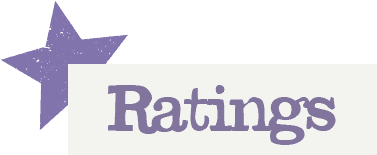 You'll need to log in to leave a rating & comment