Spiced Lamb with Hummus & Flatbreads
2 people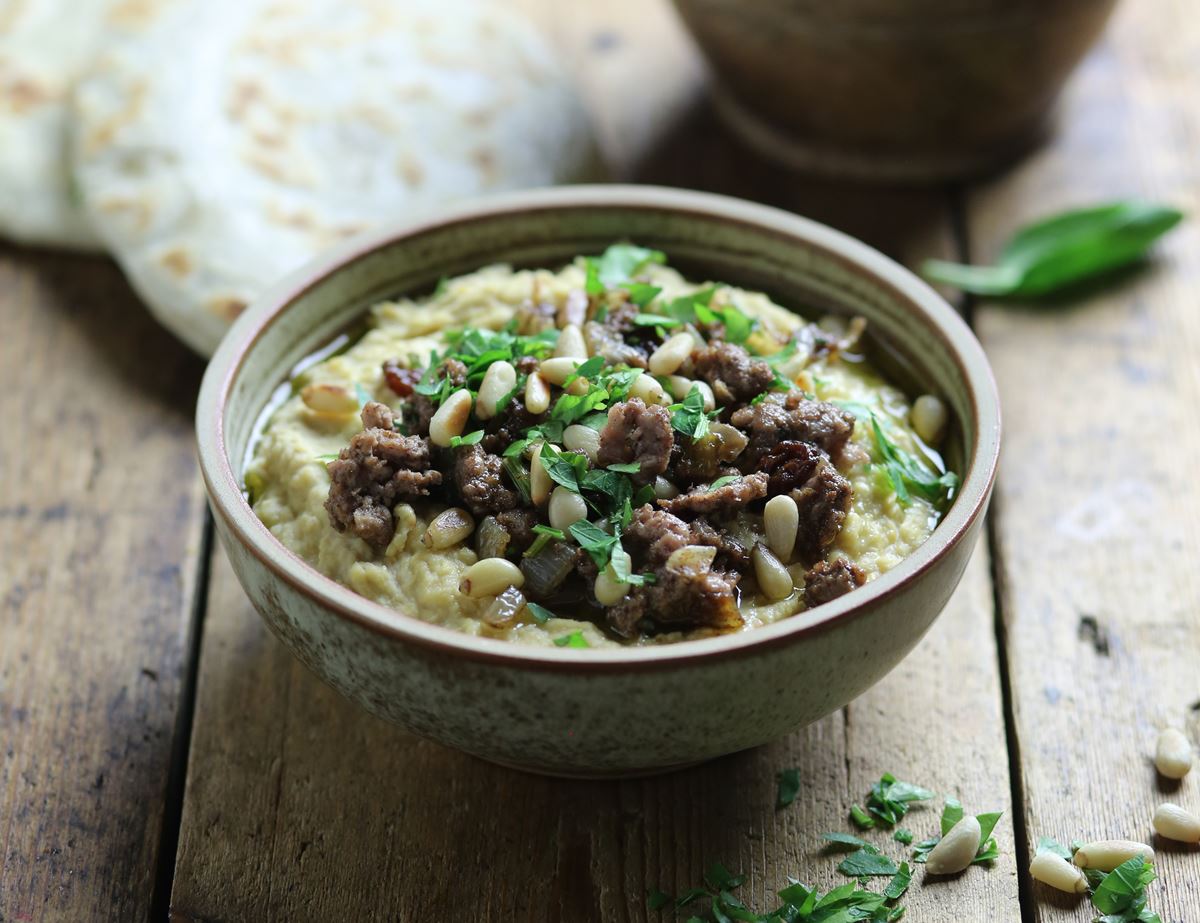 Called hummus bil lahme in the Middle East, this is a delicious dish of warm hummus topped with spiced lamb, pine nuts, fresh herbs and scooped up with homemade flatbreads.
Ingredients
150g plain flour
2 garlic cloves
1 onion
A handful of flat leaf parsley
400g tin of chickpeas
250g lamb mince
1 tsp coriander seeds
1 tsp ground cumin
1 tsp ground cinnamon
25g raisins
40g tahini
1 lemon
25g pine nuts
50g peppery salad leaves
6 tbsp water
2½ tbsp + 1 tsp olive oil
Sea salt
Freshly ground pepper
Prep: 15 mins | Cook: 40 mins

Method
1.
Tip the flour into a bowl. Add 6 tbsp cold water, ½ tbsp oil and a pinch of salt. Peel and finely chop 1 garlic clove and add that to the bowl. Stir together with a fork till the dough comes together. Turn out onto your work surface and knead for 1-2 mins till it's smooth. Pop back in the bowl. Cover with a clean tea towel and set aside to rest.
2.
Peel and finely chop the onion. Finely chop the parsley stalks and leaves, but keep them separate. Warm a wok or deep frying pan over a mediumlow heat. Add 1 tsp oil and the onion. Season. Gently fry for 10 mins, stirring, till the onion is soft and glossy.
3.
While the onion fries, drain and rinse the chickpeas. Tip them into a small pan. Peel the remaining garlic clove and add it to the pan. Cover with boiling water. Pop on a lid, bring to the boil, then turn down the heat and simmer for 10 mins till the chickpeas are soft. Add the lamb mince to the pan. Fry for 10 mins, stirring every so often, till broken up and the lamb is dark brown.
4.
While the lamb fries, warm a separate, dry frying pan over a medium heat and add 1 tsp of the coriander seeds. Toast for 2 mins till the seeds are browned and smell aromatic. Tip them into a pestle and mortar and grind them (or tip them into a small bowl and use a jam jar to roughly crush them).
5.
Stir the crushed seeds into the mince with 1 tsp each cumin and cinnamon, the parsley stalks and raisins. Cook and stir for 1 min till the pan smells aromatic. Take off the heat. Cover with a lid or baking tray.
6.
Drain the chickpeas and garlic through a sieve over a bowl or jug to catch the water. Tip them into a food processor. Add the tahini, the juice from ½ the lemon and 2 tbsp oil. Pour in 120ml of the chickpea water (around 8 tbsp). Season with a pinch of salt and pepper. Blitz to make a smooth hummus. Taste and adjust the seasoning. Set aside. If you don't have a food processor, see our tip below.
7.
Put the dry frying pan back on the heat. Add the pine nuts. Toast in the pan, over a medium heat, for 3-5 mins till golden. Tip into a bowl and set aside.
8.
Divide the dough in 2 and pat into rounds ½cm thick. Put the frying pan back on a medium heat. When it's hot, add 1 flatbread (or both if your pan is big enough). Fry for 4-5 mins till golden underneath. Flip the flatbread over and fry for another 4-5 mins till golden. Set aside, and cook the other flatbread if you need to.
9.
Spoon the hummus into wide bowls and top with the spiced lamb, pine nuts and chopped parsley. Serve with the flatbreads and salad on the side.
10.
TIP: If you don't have a food processor, tip the drained chickpeas and garlic into a bowl and use a potato masher to mash them into a smooth paste. Stir in the tahini, lemon juice and oil, then add little splashes of cooking water till you get the consistency you want. Taste and adjust the seasoning.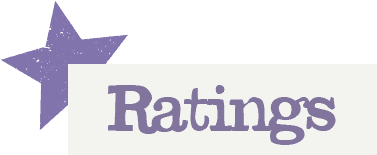 You'll need to log in to leave a rating & comment