Spiced Lamb Meatball Roast with Beet-tziki
4 people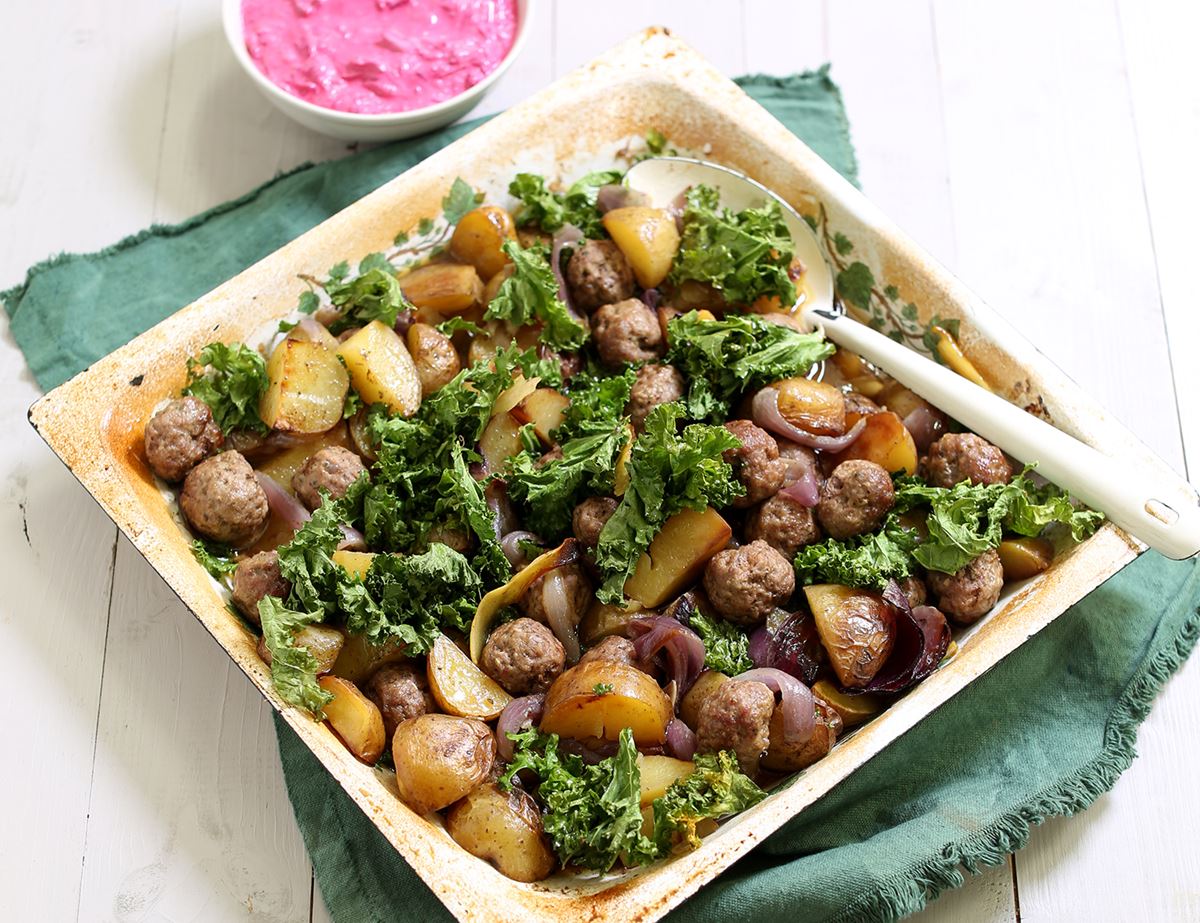 Baharat is a spice blend used in Middle Eastern cooking, here adding its deep flavour to a roast of minted lamb meatballs, potatoes and leafy kale. Served with a pink twist on tzatziki made with yogurt, beetroot and lemon.
Ingredients
1kg potatoes
2 red onions
1 lemon
2 garlic cloves
1 chicken stock cube
½-1 tbsp baharat
24 lamb & mint meatballs
1 beetroot
150g Greek style yogurt
200g kale
3 tbsp olive oil
Sea salt
Freshly ground pepper
400ml boiling water
Prep: 25 mins | Cook: 1 hr

Method
1.
Preheat your oven to 200°C/Fan 180°C/Gas 6. Scrub the potatoes and chop them into bite-size chunks. Peel and thickly slice the red onions. Add the veg to a large roasting tin with high sides (or 2 medium tins). Pour over 2 tbsp olive oil and season with salt and pepper. Turn to coat, then slide the tin into the oven for 30 mins.
2.
Meanwhile, pare the skin off the lemon using a vegetable peeler, avoiding as much white pith as possible. Peel and thinly slice the garlic.
3.
Fill and boil your kettle. Crumble the stock cube into a heatproof jug. Pour over 400ml hot water from the kettle and stir to dissolve the stock cube.
4.
When the potatoes have cooked for 30 mins, add the lemon peel and garlic to the veg. Sprinkle over 1 tbsp baharat (it's a little spicy, so use less if you prefer a milder dish) then gently turn the potatoes over. Dot the meatballs over the top then pour in the chicken stock. Slide the tin back into the oven to roast everything for 20 mins.
5.
While the meatballs roast, squeeze the juice from half the lemon into a bowl. Scrub, trim and peel the beetroot, then coarsely grate it in to the bowl. Stir in the yogurt with a pinch of salt and pepper. This is your beet-tziki.
6.
Finely slice the kale leaves, discarding any tough or thick ends.
7.
After 20 mins, remove the tin from the oven, scatter the kale over the top and gently fold some of it through. Slide back into the oven for 10 mins.
8.
The roast will have cooked for a total of 1 hr. Some of the kale should be soft and some will be crispy. Serve the meatballs and potatoes with a good dollop of the beet-tziki, and the remaining lemon half cut into wedges to squeeze over.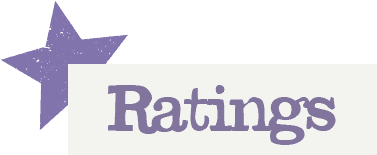 You'll need to log in to leave a rating & comment