Southern Baked Chicken, Sweet Potato Chips & Collard Greens
2 people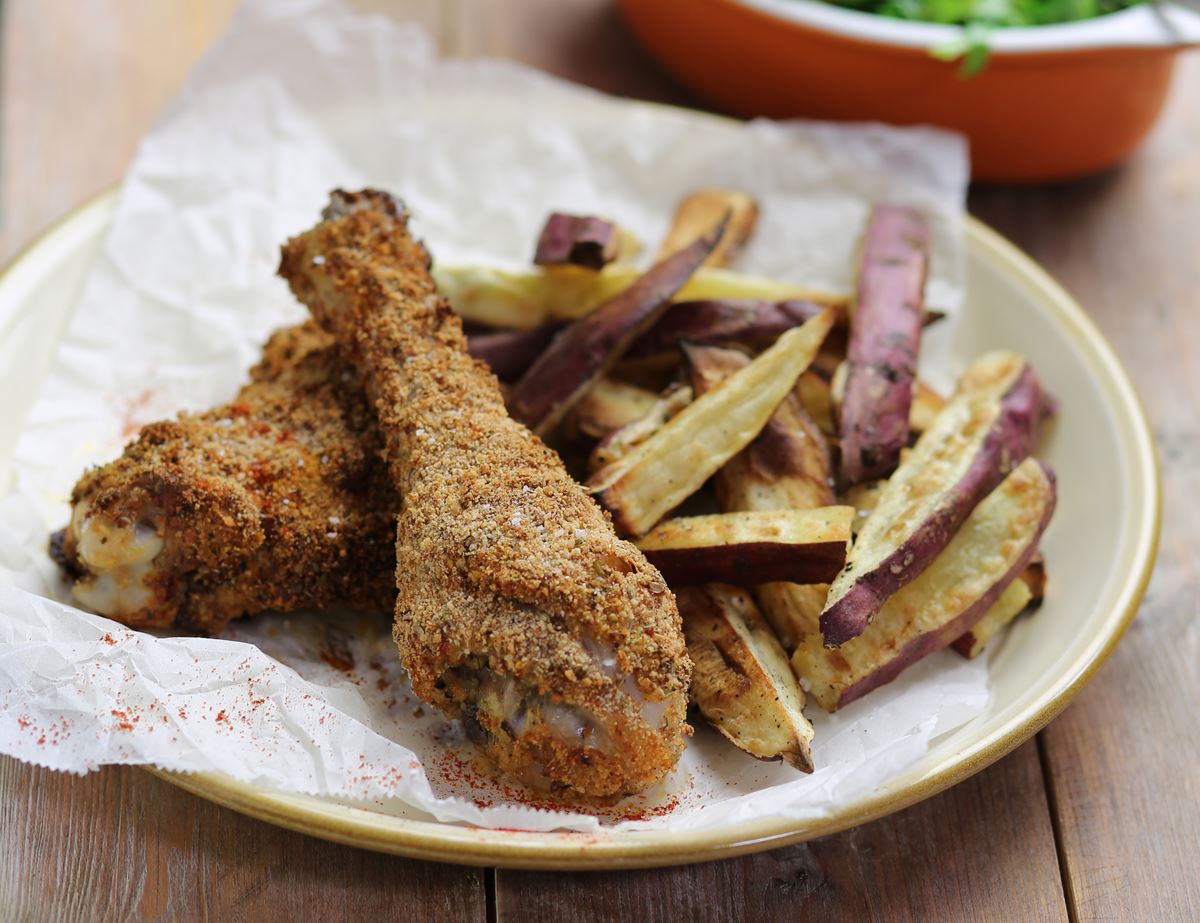 Make your own finger-licking chicken dinner with this recipe inspired by classic flavours of the Deep South. We're talking about garlicky, chilli-fried greens, chipped sweet potatoes and organic chicken coated in crispy cayenne-spiked breadcrumbs. Less talk, more eat.
Ingredients
50g breadcrumbs
A pinch or two of cayenne or chilli
2 tsp dried oregano
1 egg
1 tbsp plain flour
2 chicken thighs & drumsticks
2 sweet potatoes
200g spring greens
2 garlic cloves
1 chilli
Sea salt
Freshly ground pepper
1½ tbsp olive oil
Prep: 15 mins | Cook: 50 mins

Method
1.
Heat your oven to 190°C/Fan 170°C/Gas 5. Line 2 baking trays with baking paper.
2.
Mix the breadcrumbs with a pinch or 2 of cayenne (it's spicy, so add as much or as little as you like), 2 tsp of the oregano and some salt and pepper. Place on a plate. Beat the egg in a shallow bowl. Sprinkle 1 tbsp flour onto a separate plate.
3.
Pull the skin off the chicken thighs. Dip the chicken thighs in the flour, then the egg, then in the breadcrumbs to coat them. Arrange on 1 of the baking trays. Pop in the oven for 15 mins.
4.
While the coated thighs cook, dip the chicken drumsticks, skin still on, in the remaining flour, egg and breadcrumbs. Leave them on the breadcrumb plate for the moment.
5.
Scrub the sweet potatoes and cut them into chips about the same size as your index finger. Spread out on the remaining tray. Season with salt and pepper and toss with 1 tbsp olive oil.
6.
When the chicken thighs have cooked for 15 mins, add the drumsticks to the tray and slide the sweet potato chips into the oven on the shelf below the chicken. Bake for 35 mins. The sweet potato chips should be tender and browned. The chicken should be golden.
7.
While the chicken and sweet potatoes cook, slice the spring green leaves off their thick cores and finely shred them. Peel and grate or crush the garlic. Halve the chilli and scoop out the seeds and white pith. Finely chop the chilli.
8.
Warm a deep frying pan or wok over a medium heat for 1 min. Add ½ tbsp oil with the garlic and chilli. Sizzle for 30 secs. Add the shredded spring greens. Stir and fry for 4-5 mins till the spring greens are tender and dark.
9.
Check that the chicken is cooked by piercing the largest piece – the juices should run clear and the meat should be white. Serve the chicken with the sweet potato chips and the collard greens.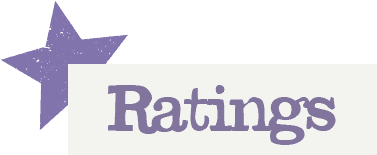 You'll need to log in to leave a rating & comment