Souper Spooky Pumpkin Soup
2-4 people
How to carve your Halloween Jack-o-lantern and eat it too!
Ingredients
1 pumpkin
1 onion, finely chopped
1-2 cloves of garlic
500ml vegetable stock
A small glug of sherry (optional)
A drizzle of double cream
A pinch of mixed spice
A few shavings of Parmesan (optional)
A scattering of sage leaves
Prep: 10 mins | Cook: 10 mins

Method
1.
Place your pumpkin on a large cutting board. You're going to hollow it out from the top. Cut a wide circle around the stalk and pull it out. This will be your lid. Scoop out the seeds and stringy bits using a large metal spoon. Save the seeds – they're delicious roasted with a pinch of salt and spice.
2.
Use a knife to loosen the inner flesh of the pumpkin. Scrape a good layer of it out, use your spoon to help. Put to one side, to make the soup later.
3.
Draw your design on the skin with a pen. Carefully cut through the lines and push out the pumpkin bits. Spoooooky.
4.
And now, soup time! Sizzle a finely chopped onion and garlic clove in olive oil until glossy and soft.
5.
Roughly chop the pumpkin flesh. Add it to the pan and season well. Sizzle till the pumpkin goes quite mashy and has picked up a tinge of golden sweetness. Taste. When it's delicious, it's ready!
6.
Pour in enough vegetable stock to just cover. A dash of sherry is also good. Let it bubble up.
7.
Blitz till smooth. Add a drizzle of cream and a few pinches of spice. Give it another quick blitz and heat the soup back up in the pan. Serve with some Parmesan and sage leaves on top.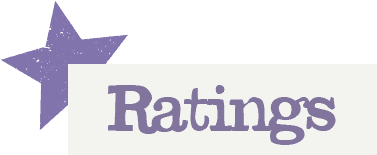 You'll need to log in to leave a rating & comment