Smoked Lardon & Summer Artichoke Risotto
2 people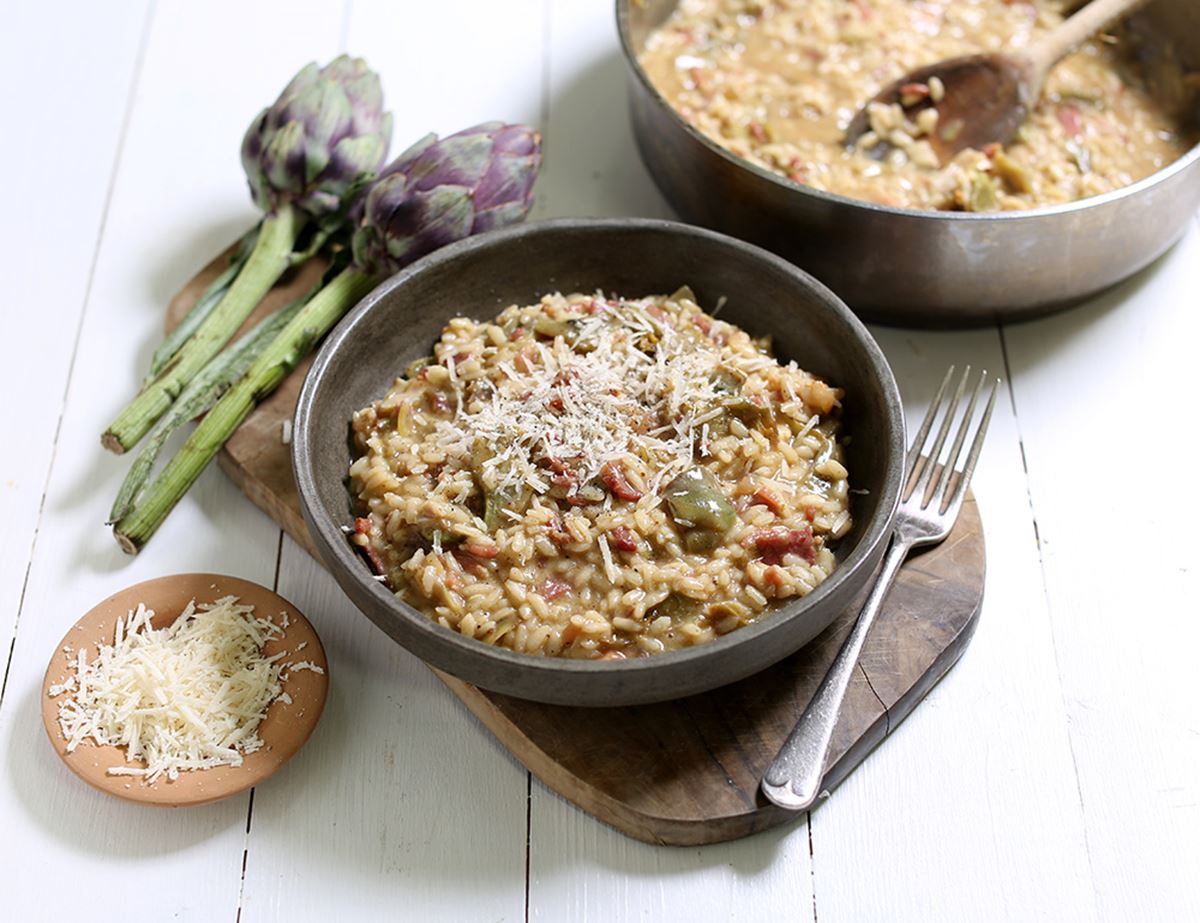 Tender summer artichokes are the seasonal star of this creamy risotto, stirred with savoury smoked lardons and plenty of nutty Parmesan for extra richness.
Ingredients
2 globe artichokes or 4 baby artichokes
2 garlic cloves
1 tbsp olive oil
200g smoked lardons
800ml boiling water
1 chicken stock cube
200g risotto rice
40g butter
40g Parmesan
1 lemon
Sea salt
Freshly ground pepper

Method
1.
Use a bread knife to slice the top 3cm (the spiky tips) off the globe artichokes. Pull away any dry outer leaves till you reveal the tender light green leaves. Trim 1cm of the top of the stem and run a veg peeler along the rest of the stem to remove the outer layer. Halve the artichokes lengthways and use a spoon to scoop out any woolly 'choke' from the middle. Thinly slice the artichokes. Peel and thinly slice the garlic.
2.
Pour 1 tbsp olive oil into a large, deep frying pan and warm to a medium heat. Slide in the smoked lardons and fry for 5 mins, turning once or twice, till golden. Add the artichokes and garlic to the pan and continue to fry for 3-4 mins, till the artichokes start to soften.
3.
While the lardons and artichokes are frying, fill and boil your kettle. Pour 800ml boiling water into a pan and crumble in the stock cube. Stir to dissolve, then set the pan on a low heat and bring to a simmer.
4.
Add the rice to the pan with the lardons and stir to mix. Cook, stirring often, for 2 mins. Add a splash of stock to the pan – around 100ml. Cook, stirring once or twice, till the rice has absorbed the stock. Add another 100ml stock to the pan and repeat, adding 100ml at a time till you have around 200ml stock left. This should take around 20-25 mins. While the risotto is cooking, finely grate the Parmesan.
5.
Add the remaining stock to the pan and stir in the butter and half of the grated Parmesan. Squeeze in the juice from half the lemon. Stir and cook for 1-2 mins, till the risotto is thick and creamy. Taste and add a little salt or pepper, or more lemon juice, if needed. Ladle the risotto into a couple of warm bowls and top with the remaining Parmesan to serve.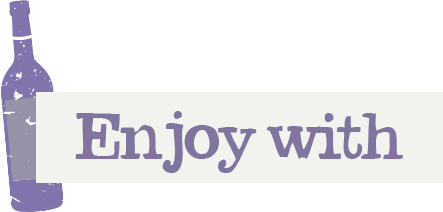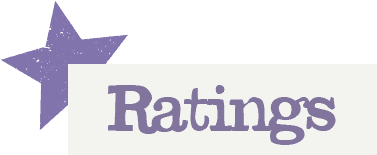 You'll need to log in to leave a rating & comment