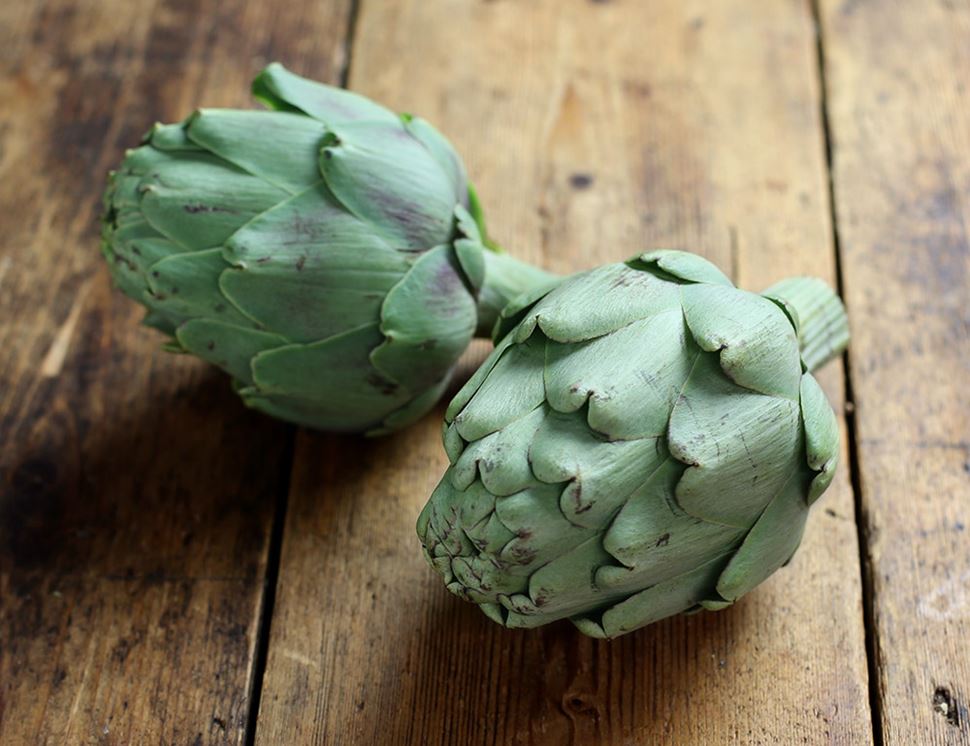 Globe Artichokes, Organic (2 pieces)
These green globe artichokes are the first of the season. They're the perfect sharing food: steam, whip up a garlicky dip and plonk in the middle of the table with a nice bottle of white wine to hand. Have fun tearing off each leaf and sharing the heart when you get to the middle. It's like the shellfish of the vegetable world.

Country of Origin - UK
Class - Minimum Class 2
Our globes of loveliness come from Clive Martin's farm in Cambridgeshire. Clive's kept us in amazing artichokes for years, and has grown a lot of rhubarb and asparagus for us on his Fenland farm too.
Abel & Cole handles celery, celeriac and nuts on site. Due to our packing process and re-use of boxes there is a risk of cross-contamination from these, and all other allergens.
Steam them over a pot of water fragranced with a few garlic cloves and bay leaves. It takes 45 mins to 1 hr, and it's worth the wait. Make up a dish of melted garlic butter and dip each leaf in the butter, nibbling the tender base until you get to the gorgeous heart of the choke in the very centre.
You might also like to try...