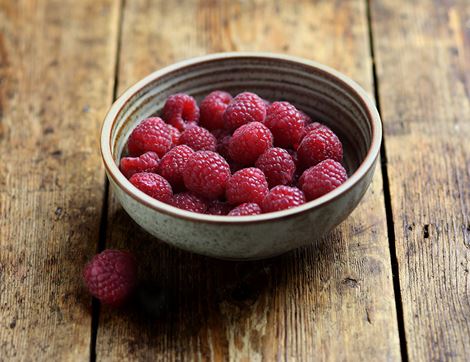 Dip our organic raspberries into sugar and cream for a truly decadent dessert, or leave them plain and simple for a juicy, sweet snack. We'll send English raspberries whenever they're in season, with delicious Spanish raspberries when the weather is cooler.

By choosing our organic raspberries, you'll be supporting farmers who naturally enhance the health of their soil through sustainable practices and work to encourage biodiversity on their land. We'll deliver your organic raspberries sustainably to your door, with as little packaging and as few food miles as possible. For anything that's sourced from further afield, we have a zero air freight promise in place.

Country of Origin – England/Spain

Class – Minimum Class 2


The Soltero Pardo family has been working in agriculture for more than five decades. They've been growing organic berries in sunny Almonte since 1992, close to the Nature reserve of Doñana in Spain. They feel a responsibility for protecting this nature reserve, as it's nature that allows them to grow all their delicious fruit, so in exchange, they do all they can to give back by growing their crops in the most sustainable way possible.
As raspberries are so soft it's best to do little to them before serving. If you want to wash them be as gentle as possible or they'll easily get mis-shapen. Raspberries are fragile fruit and don't keep well, so eat them within a couple of days. Keeping them in the fridge will make them last a little bit longer. You can also freeze them by spreading them out on a tray to allow them to freeze without sticking to each other. Once they're frozen through you can transfer them to a different container.
Lid: Home compostable film
Turn it into one of these
You might also like to try...