Honey & Nut Cake with Lemon Syrup
8-12 people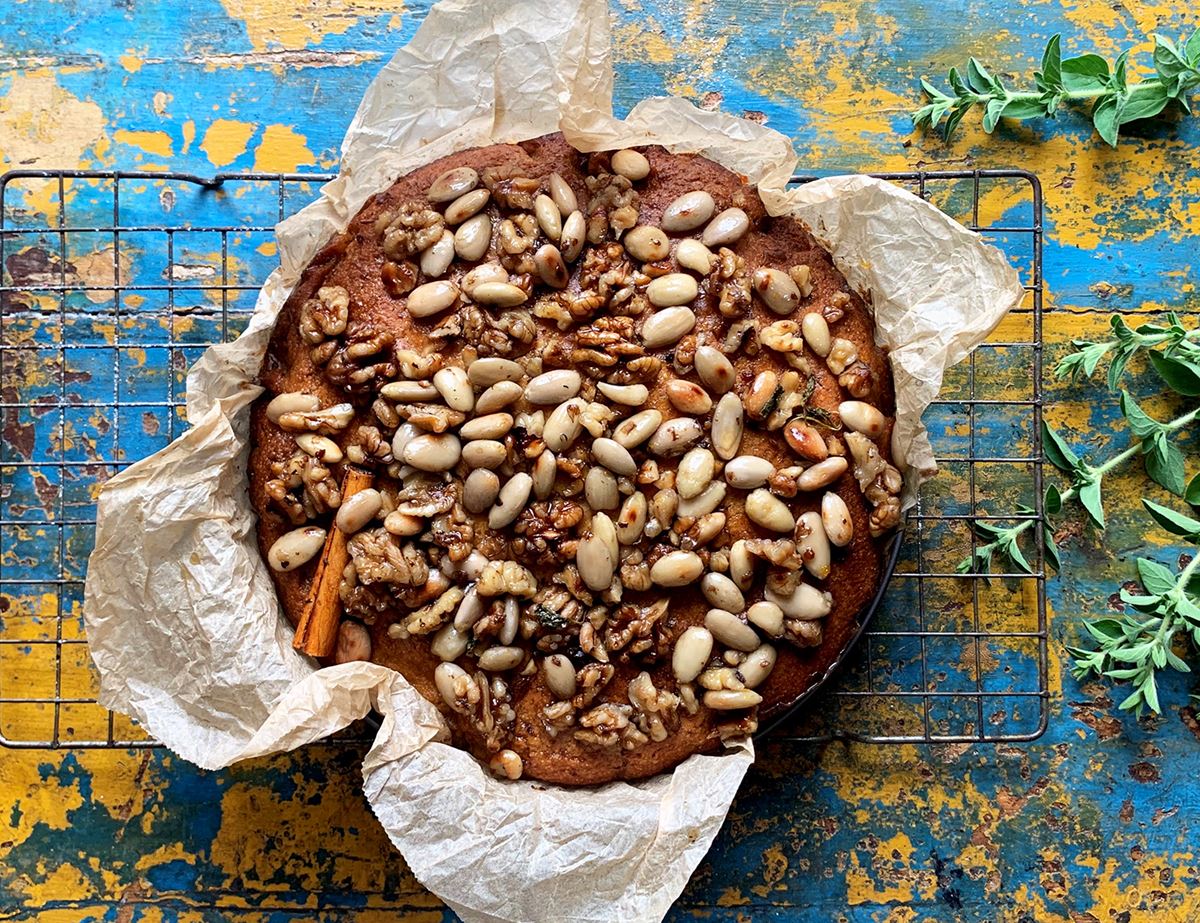 All the flavours of the traditional Greek sweet, baklava, but in honey-drenched cake form. It gets its richness from olive oil and creamy Greek style yogurt folded with ground almonds and polenta, and is served warm, drenched in a fragrantly spiced honey and nut syrup.
Ingredients
FOR THE CAKE
2 lemons, zest only
2 oranges, zest only
4 sprigs of thyme, leaves only
5 eggs
200ml olive oil
250g Greek style natural yogurt
200g caster sugar
125g ground almonds
150g plain flour
150g polenta
2 tsp baking powder
FOR THE HONEY CITRUS SYRUP
2 lemons, juice only
2 oranges, juice only
150g mixed nuts (walnuts & almonds)
150g honey
2 oregano sprigs
1 cinnamon stick
TO SERVE
Greek style natural yogurt
Berries
Prep: 20 mins | Cook: 40 mins

Method
1.
Preheat your oven to 170°C/Fan 150°C/Gas 3. Line a 25cm round tin with baking paper.
2.
Finely grate the zest from the lemons and oranges into a large bowl. Finely chop the thyme leaves and add those. Set the oranges and lemons to one side as you'll need them later for the syrup. Crack in the eggs. Add the Greek style yogurt and olive oil and whisk till smooth.
3.
Add the remaining cake ingredients and mix till smooth. Pour the mixture into the lined cake tin and slide it into the oven for 40 mins. The top should be lightly golden and the cake firm when gently pressed. Check it's cooked all the way through by inserting a skewer into the centre of the cake. It should come out clean. Cook for a little longer if there's any wet batter clinging to the skewer.
4.
While the cake is cooking, halve the zested oranges and lemons and squeeze their juice into a bowl. Lightly crush the walnuts with your hands and drop them into a large saucepan. Add the whole almonds. Place the pan on a medium heat and toast the nuts for 3-5 mins till lightly coloured and nutty smelling. Remove the pan from the heat.
5.
Add the honey and freshly squeezed citrus juice to the pan. Drop in the oregano sprigs and cinnamon stick. Stir together and pop the pan back on a medium heat. Bring the mixture up to a bubble and cook for 2-3 mins, stirring regularly, till the mixture has thickened and is syrupy. Turn off the heat.
6.
When the cake has cooked, remove it from the oven and, still in the tin, pierce it all over with a skewer. Pour over the hot honeyed nuts and syrup. Leave to soak in the tin for 30 mins.
7.
Remove the cake from the tin. The syrup should have been absorbed into the cake. Cut the cake into slices while still warm and serve with a dollop of Greek style yogurt and a handful of fresh berries.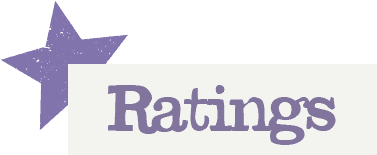 You'll need to log in to leave a rating & comment