Saucy Lemon Chicken with Stir Fried Veg
2 people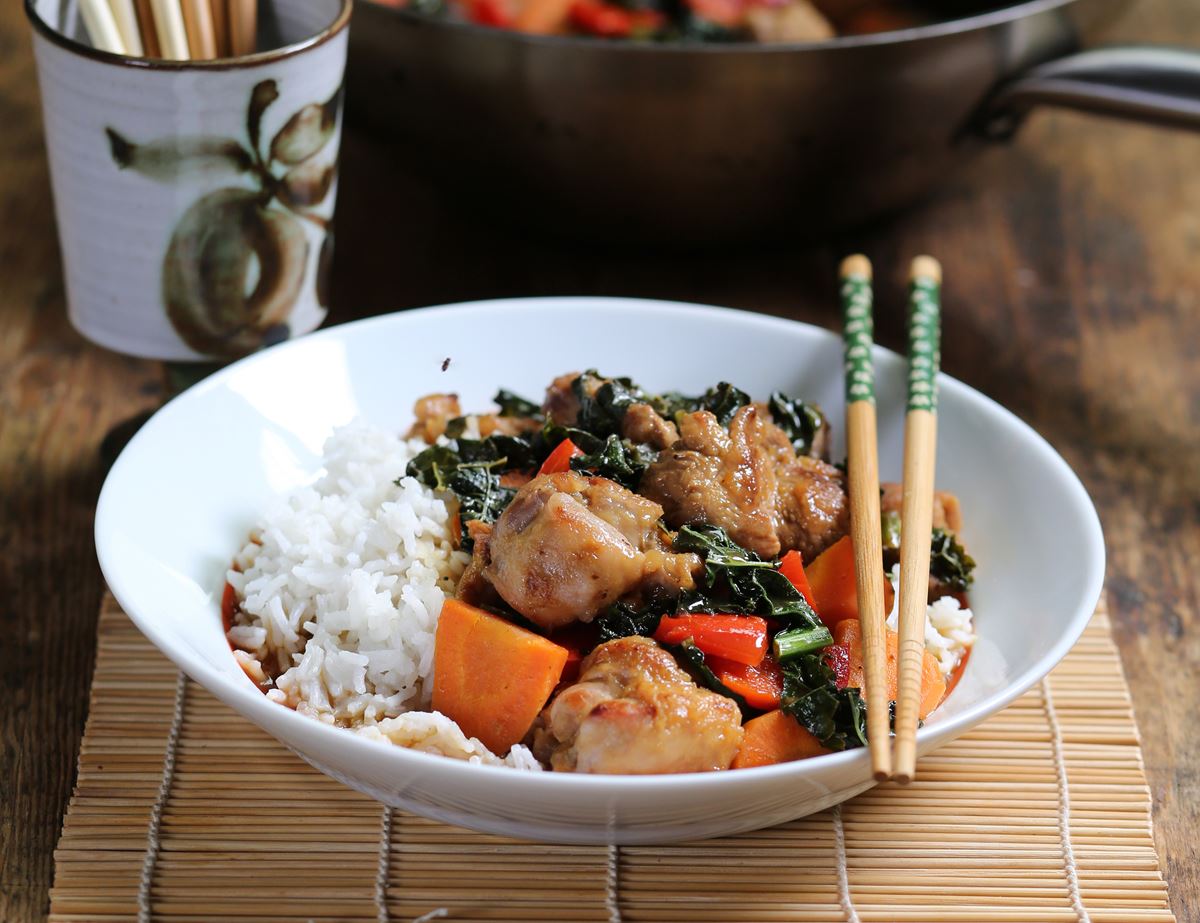 A takeaway favourite made at home means no waiting for the doorbell – and absolutely no strange mystery ingredients. All you'll find in our take on this classic dish are crunchy nuggets of organic chicken, stir-fried with bright, fresh veg in a sharp and sweet lemon sauce, with fluffy white basmati rice on the side.
Ingredients
150g white basmati rice
½ chicken stock cube
50g tamari
40g honey
2 lemons
1 carrot
1 red pepper
100g cavolo nero
100g cornflour
1 tbsp diced chicken leg
Sea salt
550ml boiling water
½ tbsp olive, sunflower or coconut oil
Prep: 15 mins | Cook: 25 mins

Method
1.
Tip the rice into a bowl, cover with cold water and set aside to soak.
2.
Crumble half the stock cube into a heatproof jug and stir in 250ml boiling water to dissolve it. Stir in 1 tbsp of the tamari (keep the rest for later) and all the honey. Squeeze in the juice from both lemons. Set aside.
3.
Trim and peel the carrot. Slice it into 1cm-thick rounds on the diagonal. Halve the pepper and scoop out the seeds and white pith. Roughly chop the pepper. Trim the dry ends off the cavolo nero and finely slice it.
4.
Scatter 1 tbsp cornflour onto a plate and add the chicken to that. Turn to coat well.
5.
Drain the rice and then tip it into a small pan. Add 300ml boiling water and a pinch of salt. Cover, bring to the boil and then turn the heat right down. Simmer very gently for 8 mins till all the water has been absorbed, then take off the heat and leave to steam, lid on, for 5 mins.
6.
While the rice simmers, warm a wok or deep frying pan for 2 mins over a medium-high heat then add ½ tbsp oil and the chicken, shaking any excess flour onto the plate (keep the cornflour for later). Fry for 6-8 mins, turning once or twice, till it is golden brown all over. Lift out of the pan and pop on a plate.
7.
Add the veg to the wok. Tip in any leftover cornflour. Stir fry for 1 min. Pour in the stock, bring up to the boil and then turn the heat down and simmer for 5 mins. Add the chicken back into the pan and simmer for a further 5 mins.
8.
Taste the lemon sauce and add a splash more tamari if you think it needs it. Fluff the rice with a fork and divide between 2 warm bowls. Spoon over the chicken, veg and lemon sauce and serve straight away.

(£2.15 per 100g)

10% off

This price is an average and may vary with weight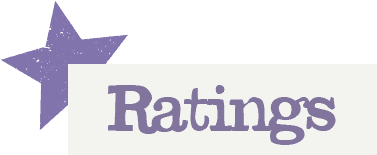 You'll need to log in to leave a rating & comment