Rosemary-Rubbed Steak with Horseradish Aioli
2- people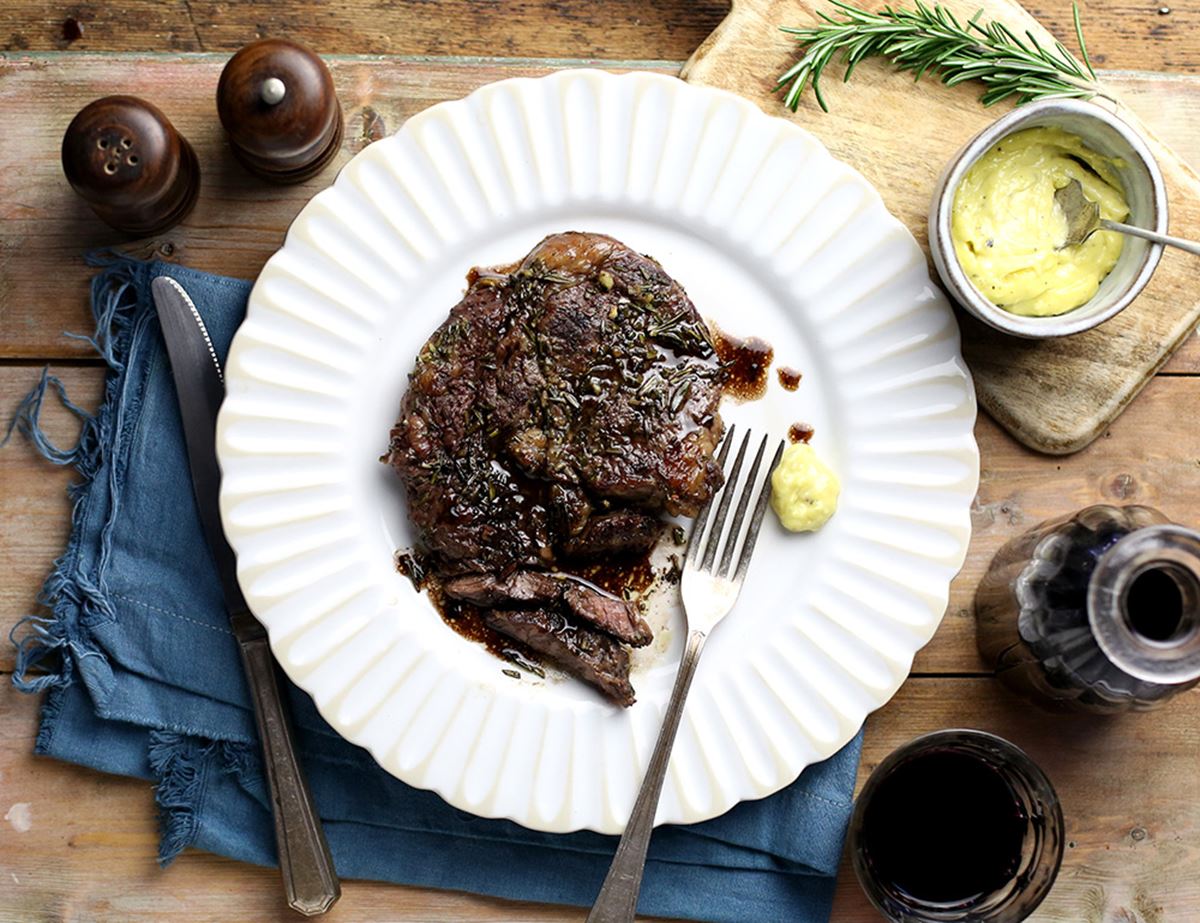 We've given the classic combo of beef and horseradish and delicious fresh and easy twist.
Ingredients
2 x 28 day aged steaks
2 garlic cloves
4 sprigs of rosemary
1 egg yolk
1 tsp Dijon mustard
50ml olive oil, plus 2 tsp
50ml rapeseed oil
1-2 tbsp freshly grated horseradish
1 lemon
150ml red wine
1 tbsp unsalted butter
Sea salt and freshly ground pepper
If you have any leftover aioli, pop it in the fridge in a lidded container and use within 1 week. It's delicious as a dip for crudites or as the base for salad dressings. It's also gorgeous with roast beetroot.

Method
1.
Heat your oven to 150°C/Fan 130°C/Gas 2. Unwrap the steaks. Strip the rosemary leaves from the stems and peel the garlic. Halve one of the garlic cloves and set it aside for the aioli. Finely the remaining 1½ garlic cloves and the rosemary leaves.
2.
Mix the rosemary and garlic with a good pinch of salt and pepper and 2 tsp olive oil. Rub the mix all over the steaks. Prick the steaks all over with a fork – this helps tenderise them and gets the rub right into the meat. Pop the steaks on a baking tray and gently cook in the preheated oven for 20 mins.
3.
While the steaks cook, finely chop the reserved ½ garlic clove and finely grate the horseradish. Set aside. Place the egg yolk and mustard in a bowl and whisk together, then start to add your oils bit by bit. Once you've blended in a quarter of the oil, you can start to add the rest in larger amounts. When the mixture thickens, add lemon juice. When all the oil has gone in, add the garlic and the horseradish, adding it in slowly and adding more till you get the kick that suits your palate. To finish off, season to taste with salt, pepper and a bit more lemon juice, if needed.
4.
Remove the steaks from the oven and pat them dry with kitchen paper (this helps form a nice crust). Set a large frying pan over high heat. Add the steaks. Cook for 1-2 mins on each side, or till you get a nice golden crust. Rest for 10 mins before slicing.
5.
While the steaks rest, pour any juices from tin in which you warmed the steaks into the frying pan. Set over medium-high heat. Add the wine. Once it's reduced down to 3-4 tbsp add the butter and stir through just till melted. Pour over the steaks and serve with a dollop of the horseradish aioli alongside. Perfect with chips and salad.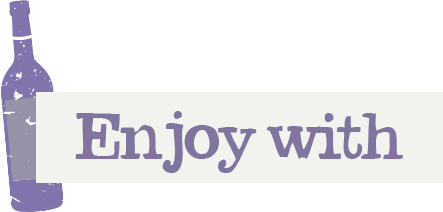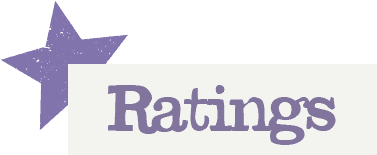 You'll need to log in to leave a rating & comment