Root Vegetable & Cheddar Crumble
2 people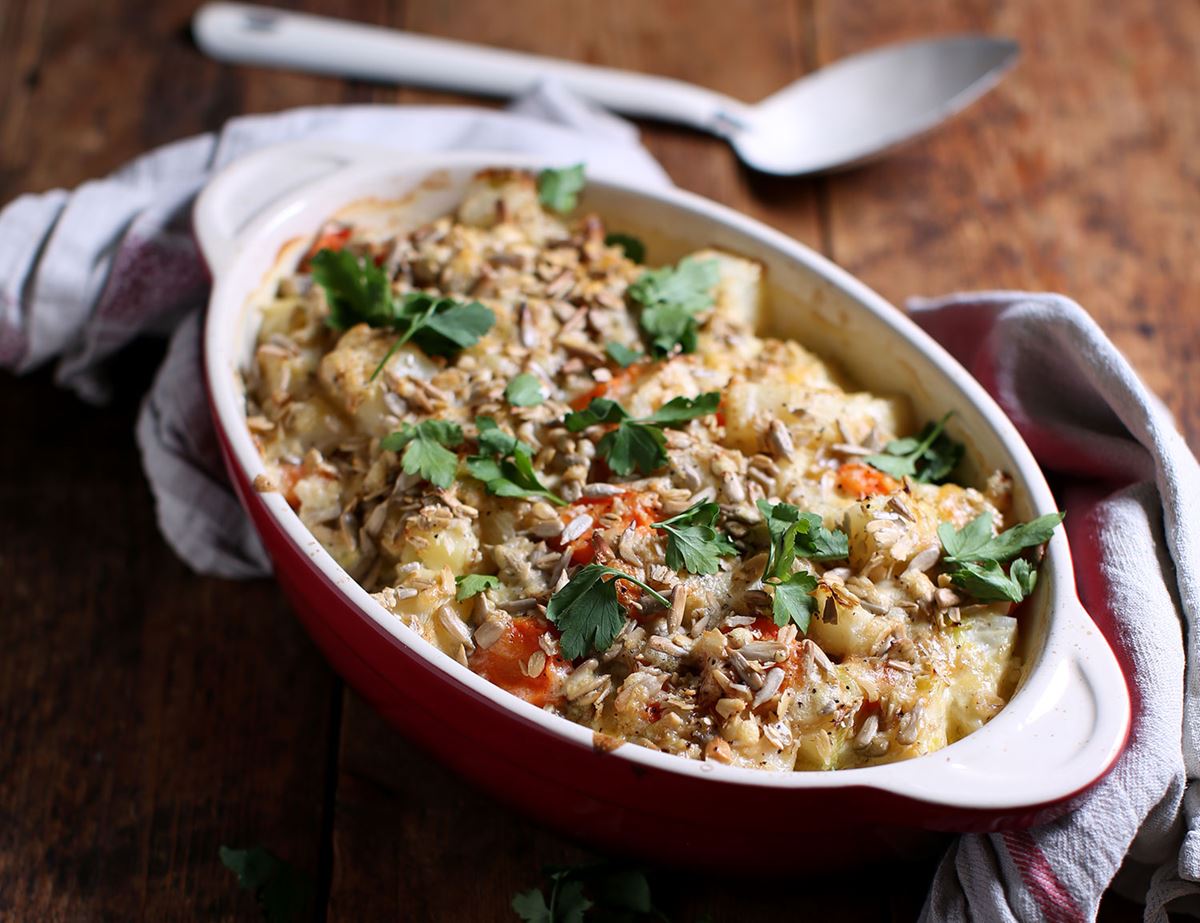 What's a better hearty, wholesome winter dinner than a savoury crumble of root veg snuggled up in a creamy cheddar sauce and topped with a crunchy mix of oats, sunflower seeds and… more cheddar? Nope, we can't think of one either.
Ingredients
1 leek
300g parsnips
300g carrots
½ tbsp olive oil
Sea salt
Freshly ground pepper
1 celeriac
300ml boiling water
A handful of fat leaf parsley
100g Cheddar
200ml half fat crème fraîche
50g breadcrumbs
20g oats
25g sunflower seeds

Method
1.
Preheat your oven to 180°C/Fan 160°C/Gas 4. Fill your kettle and boil it. Trim the roots and top 3cm off the leek, then halve it and rinse out any grit. Finely slice it. Trim the parsnips and carrots and peel them. Slice them into 1cm-thick rounds.
2.
Put a medium pan on a medium-low heat and add 1/2 tbsp oil and the leek, parsnips and carrots. Season with a pinch of salt and pepper and fry, stirring often, for 5 mins till the veg start to soften and caramelise.
3.
Slice the skin off the celeriac, slicing off the roots at an angle so you leave as much flesh on the celeriac as possible. Rinse the celeriac, then chop it into 1-2cm thick chunks. Add the celeriac to the veg and pour in 300ml boiling water. Pop a lid on the pan (or use a baking tray if you don't have a lid) and bring to the boil. Turn the heat down and simmer for 15 mins till the veg are just soft when pierced with a knife or skewer.
4.
While the veg simmer, finely chop the parsley stalks. Roughly chop the parsley leaves, setting a pinch aside. Coarsely grate the cheddar.
5.
Take the veg off the heat. Stir in the crème fraîche, half the cheddar, and the parsley stalks and leaves. Taste and add more salt or pepper if you think they're needed. Ladle the veg into an ovenproof dish.
6.
In a bowl, mix the remaining cheddar, the breadcrumbs, oats and sunflower seeds together with a pinch of salt and pepper. Scatter them over the veg. Slide the dish into the oven and bake for 25 mins till golden and bubbling.
7.
Let the crumble cool in the dish for a few mins, then scoop into bowls and garnish with the remaining parsley leaves to serve.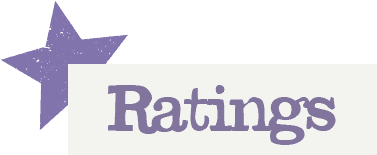 You'll need to log in to leave a rating & comment
loubee
easy to make and tasted great fresh and reheated the next day!
George
Delicious, the celeriac made it. Did add some fresh thyme. Definitely enough for three.