Roast Roots & Goat's Cheese Risotto
4-6 people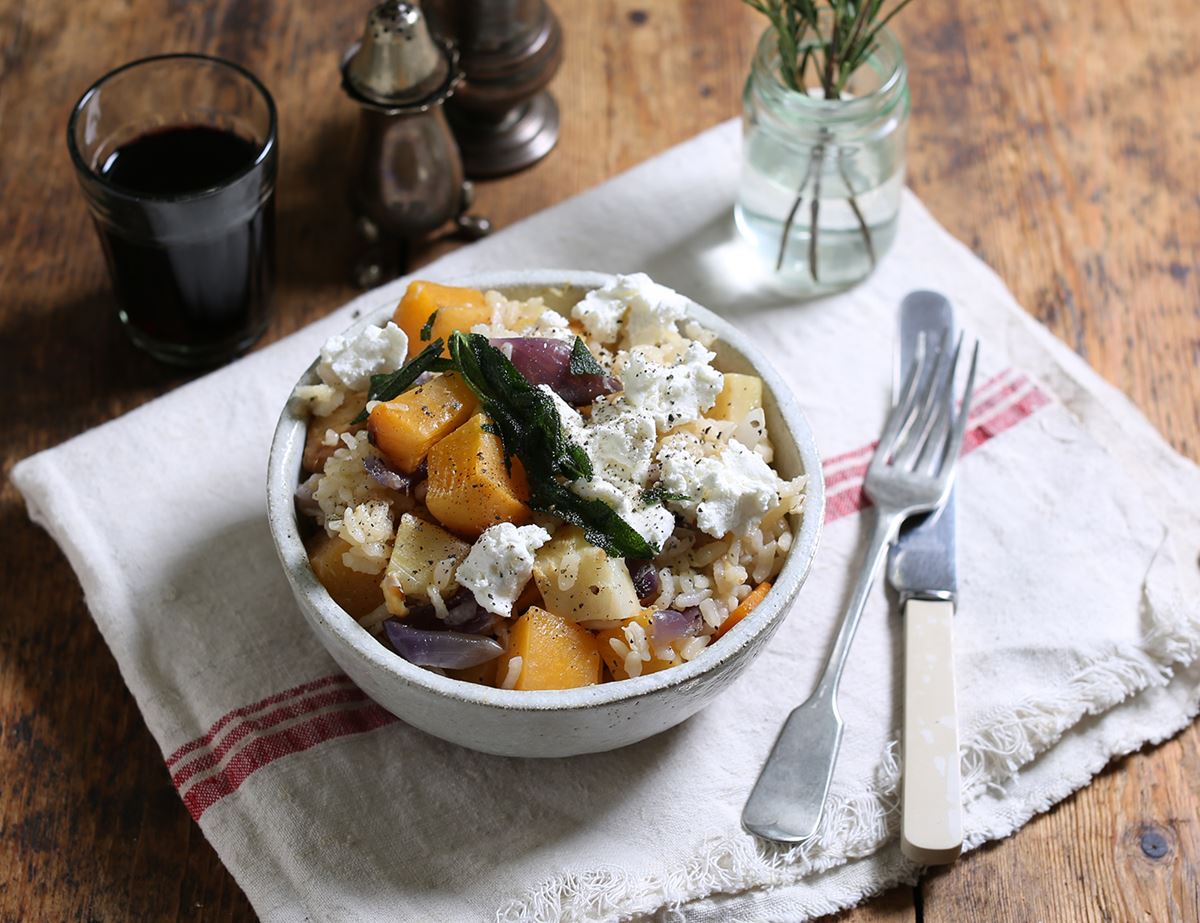 A hearty winter risotto, baked in the oven with a rabble of seasonal root veg in a fragrant stock. Finished with rich, creamy crumbles of goat's cheese and crispy fried sage leaves.
Ingredients
2 red onions
2 carrots
2 parsnips
1 small swede
1 small celeriac
3 tbsp olive oil
Sea salt & freshly ground pepper
2 garlic cloves
A handful of sage, leaves only
1 vegetable stock cube
400g risotto rice
1.75 ltrs boiling water
200g goat's cheese
Prep: 20 mins | Cook: 1 hr

Method
1.
Preheat your oven to 200°C/Fan 180°C/Gas 6. Peel the red onions and slice them into 6-8 wedges each. Trim and peel the carrots and parsnips, then chop them into bite-sized chunks. Peel the swede and chop it to match. Peel the celeriac and slice the roots off on an angle, trying to leave as much flesh behind as possible. Chop to match the other veg.
2.
Tumble all the veg into a large ovenproof dish or roasting tin, spreading them out to cover the base of the tin. Drizzle over 2 tbsp olive oil and season with salt and pepper. Toss to coat in the oil, then slide into the oven and roast for 30 mins till golden brown. Turn the veg over halfway through roasting.
3.
While the veg roast, fill and boil your kettle. Peel and grate or crush the garlic. Scoop it into a heatproof jug. Finely chop half the sage leaves and add them to the jug. Crumble in the stock cube. Pour in 1.75 ltrs hot water from the kettle and stir to dissolve the stock cube.
4.
When the veg have roasted for 30 mins, take them out of the oven. Tip in the risotto rice and stir to mix. Pour in the hot stock. Stir to combine. Cover the dish with a lid or a large sheet of foil, scrunched onto the sides of the tin to seal. Slide back into the oven and bake for 30 mins. The rice will absorb the stock and become tender.
5.
While the risotto bakes, warm 1 tbsp oil in a frying pan. Add the remaining sage leaves and sizzle for 30 secs till dark green and crisp. Scoop the leaves out of the pan and set aside.
6.
When the risotto has baked for 30 mins, take it out of the oven and remove the lid or foil. The rice should be tender and there should still be some liquid in the tin. Crumble in half the goat's cheese and stir to mix. Taste the risotto and add a pinch more salt or pepper if you think it needs it. Spoon the risotto into warm bowls, top with the remaining goat's cheese and the fried sage leaves to serve.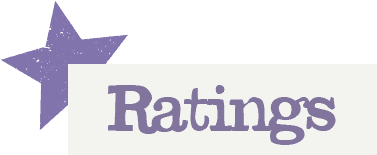 You'll need to log in to leave a rating & comment