Quick Mushroom Stroganoff
2 people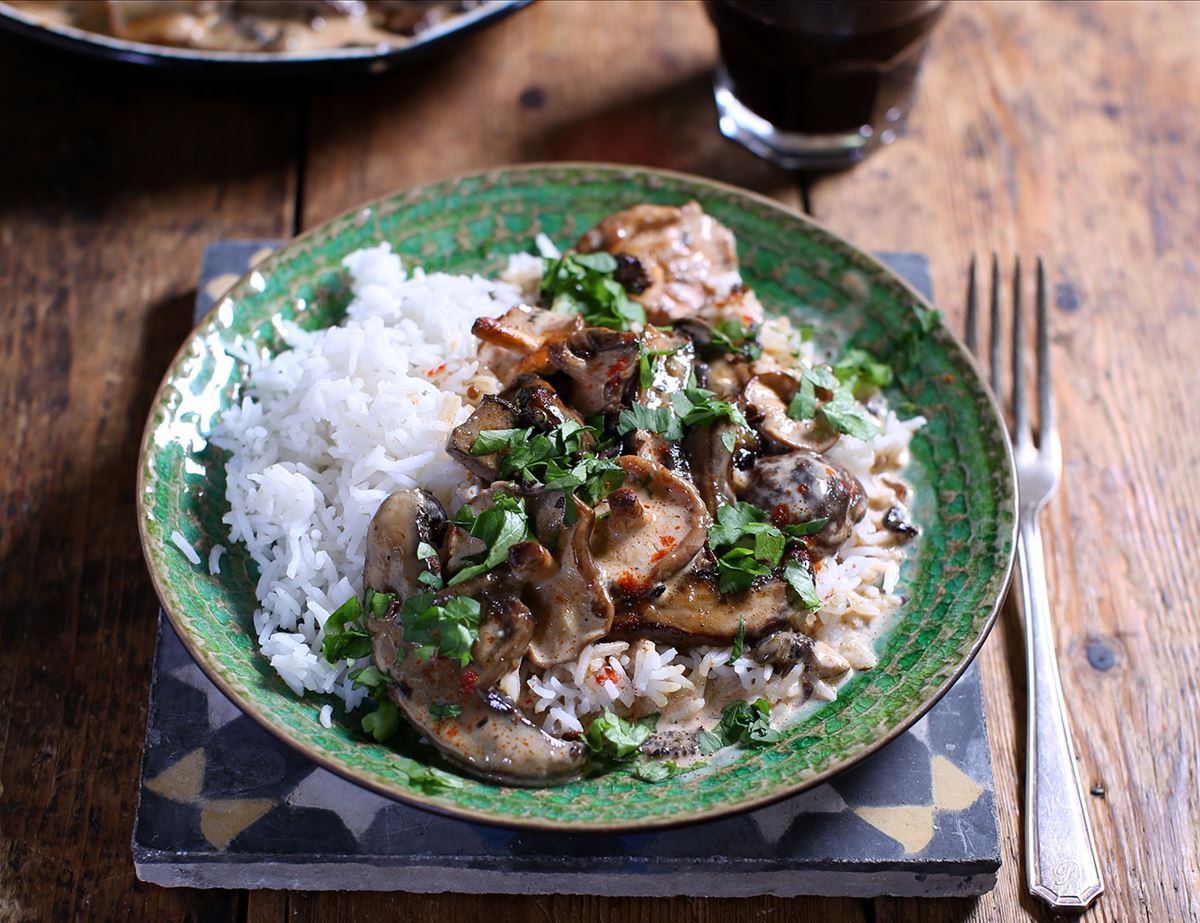 Stroganoff – or, indeed, Stroganov – is a creamy Russian dish that's usually bubbled with a bit of beef. This veggie version mixes meaty portobello and shiitake mushrooms with crème fraîche and a dash of smoky paprika for all the rich flavour you'd expect from the classic.
Ingredients
150g white basmati rice
300ml boiling water
2 garlic cloves
A handful of flat leaf parsley
Sea salt
1 tbsp olive oil
Freshly ground pepper
200g Portobello mushrooms
100g shiitake mushrooms
1-2 tsp smoked paprika
200ml crème fraîche

Method
1.
Fill your kettle and boil it. Rinse the rice under cold water and tip it into a small pan. Pour in 300ml boiling water and add a pinch of salt. Pop a lid on the pan, bring to the boil and then turn the heat down. Very gently simmer for 8 mins till the rice has absorbed the water and become tender. Take the pan off the heat and set aside, lid on, for 3-5 mins to finish cooking the rice.
2.
While the rice cooks, peel and finely chop the garlic. Finely chop the parsley stalks and set the leaves to one side. Rinse the portobello mushrooms and thickly slice them. Rinse the shiitake mushrooms.
3.
Put a deep frying pan or wok on a medium-high heat. Add 1 tbsp oil, the garlic and the parsley stalks. Fry, stirring, for 15 secs.
4.
Add the portobello mushrooms to the pan. Season with salt and pepper and fry, stirring often, for 5 mins till the portobello mushrooms look juicy.
5.
Add the shiitake mushrooms to the pan. Fry, stirring often, for 3-4 mins till the mushrooms are soft, juicy and a little caramelised.
6.
Stir 1 tsp smoked paprika into the mushrooms. Fry, stirring, for 1 min. Turn the heat down under the mushrooms. Add the crème fraîche and cook, stirring, for 2-3 mins. Taste the mushroom sauce and add a pinch more salt, pepper or smoked paprika if you think it needs it.
7.
Fluff the rice with a fork and divide between 2 warm plates. Top with the mushroom sauce, dust with a little extra smoked paprika and serve garnished with the flat leaf parsley leaves.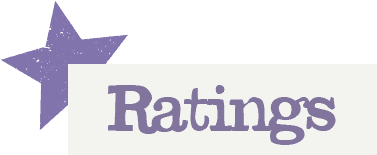 You'll need to log in to leave a rating & comment