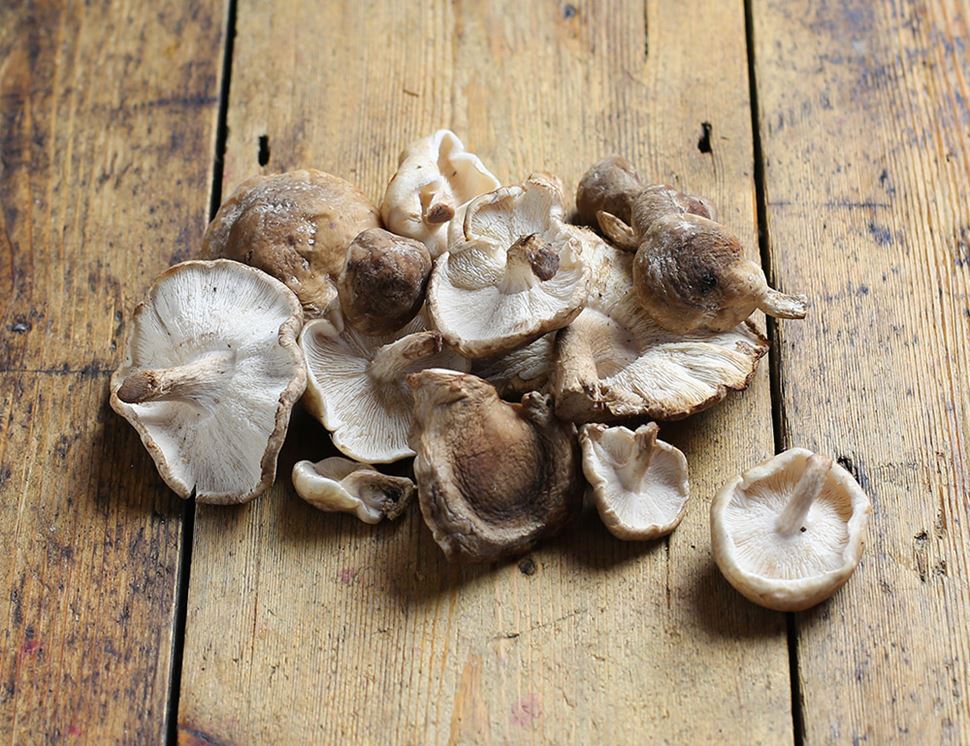 Mushrooms, Shiitake, Organic (100g)
Shiitake mushrooms have oodles of flavour and wonderful chewy texture. They're brilliant in soups and stir-fries, staying plump and meaty when cooked.

Take care to cook these mushrooms thoroughly, as some people can have a reaction to raw or undercooked shiitake mushrooms.

Country of origin: UK




In the hills of Southam (overlooking the world-famous Cheltenham racecourse), grow fields of organic mushrooms, tended to by Peter Howard (and team), farm manager at Chelbury Mushrooms. Having worked in mushrooms for going on 33 years, Peter knows a thing or two about fungi. All of the mushrooms at Chelbury are handpicked and carefully chosen for shape, style and taste.
Storage-wise, treat them like any mushroom and keep them cool and moist. Pop them in a paper bag or in a tub covered with a breathable cloth and they'll store well in the fridge for up to a week.
You might also like to try...