Quick Chilli Crab Noodles
2 people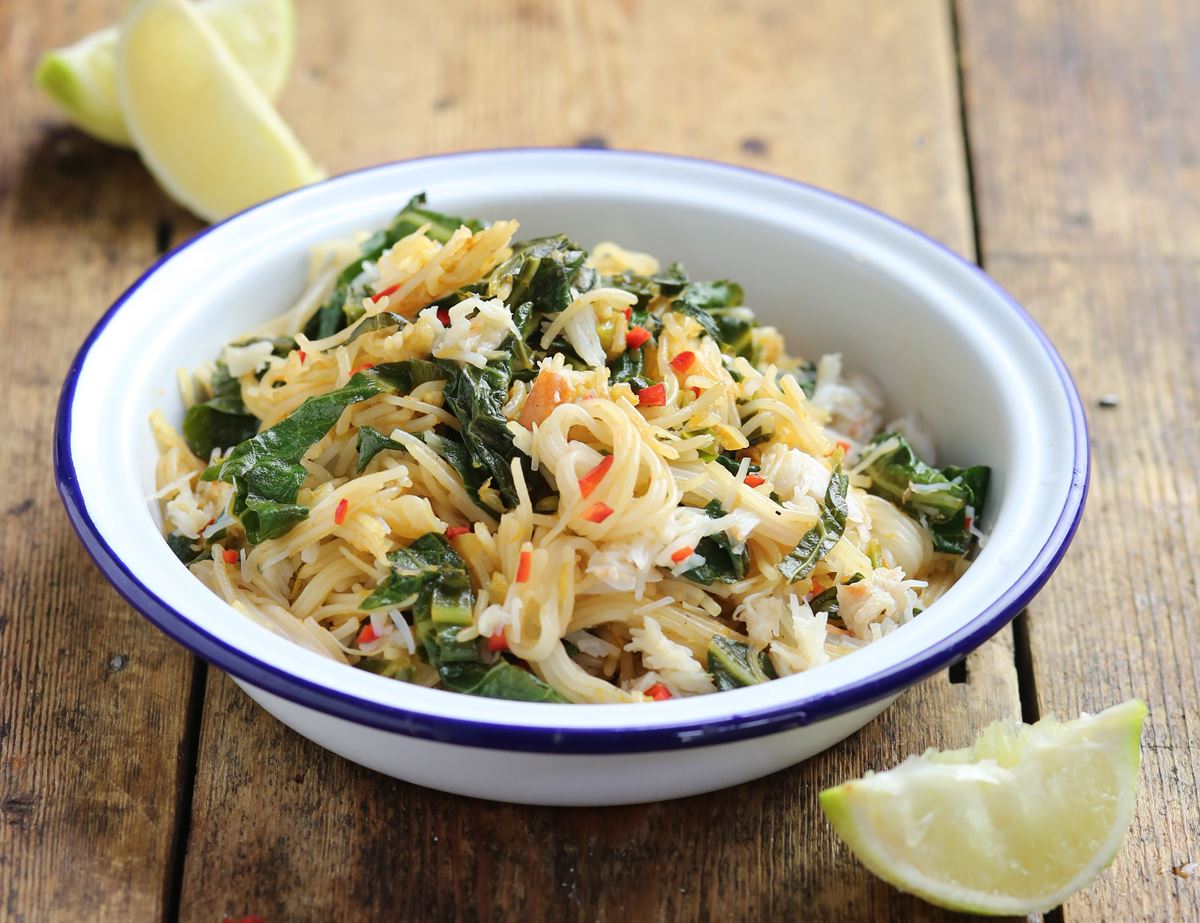 This speedy supper tosses oodles of Thai rice noodles with tender seasonal greens, Cornish white crab meat and a fiery twist of chilli, ginger and garlic.
Ingredients
2 shallots
2 garlic cloves
A thumb of ginger
1 chilli
1 lime
A bunch of salad onions
100g spring greens
100g white crab meat
40g tomato sauce
2 bundles of Thai rice noodles
Sea salt
½ tbsp olive, coconut or sunflower oil
Prep: 10 mins | Cook: 15 mins

Method
1.
Put a large pan of salted water on to boil. Peel and finely chop the shallots. Peel and crush or grate the garlic. Peel and grate the ginger. Finely slice the chilli, flicking out the seeds and white pith for less heat. Pop them all in a bowl. Finely grate in the7 lime zest. Set aside.
2.
Trim the roots and dry tips off the salad onions. Finely slice them, greens and white parts. Slice the spring green leaves off their thick cores. Finely slice the leaves into thin ribbons.
3.
The water in the pan should be boiling by now. Add 2 bundles of the Thai rice noodles and simmer for 3 mins, then drain them.
4.
While the noodles simmer, put a wok or deep frying pan over a high heat for 1 min. Add ½ tbsp oil, the shallots, garlic, ginger, chilli and lime zest. Season with a pinch of salt. Sizzle for 1 min, then add the tomato sauce and cook, stirring for 1 min.
5.
Add the salad onions and spring greens. Stir fry for 5 mins till the spring greens soften and have wilted down a little.
6.
Add the crab meat to the pan. Stir fry for 2 mins to warm the crab through.
7.
Toss the noodles into the wok. Use 2 forks to pick up and drop the noodles so they mix well with the crab, veg and sauce. Warm everything for 2 mins. Taste and add a little more salt if needed.
8.
Divide the noodles between 2 warm bowls. Serve with wedges of the zested lime for squeezing.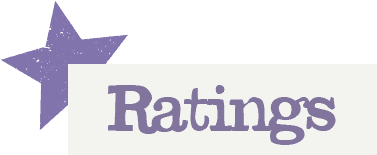 You'll need to log in to leave a rating & comment