Portobello Mushroom & Tomato Stir-Fry
2 people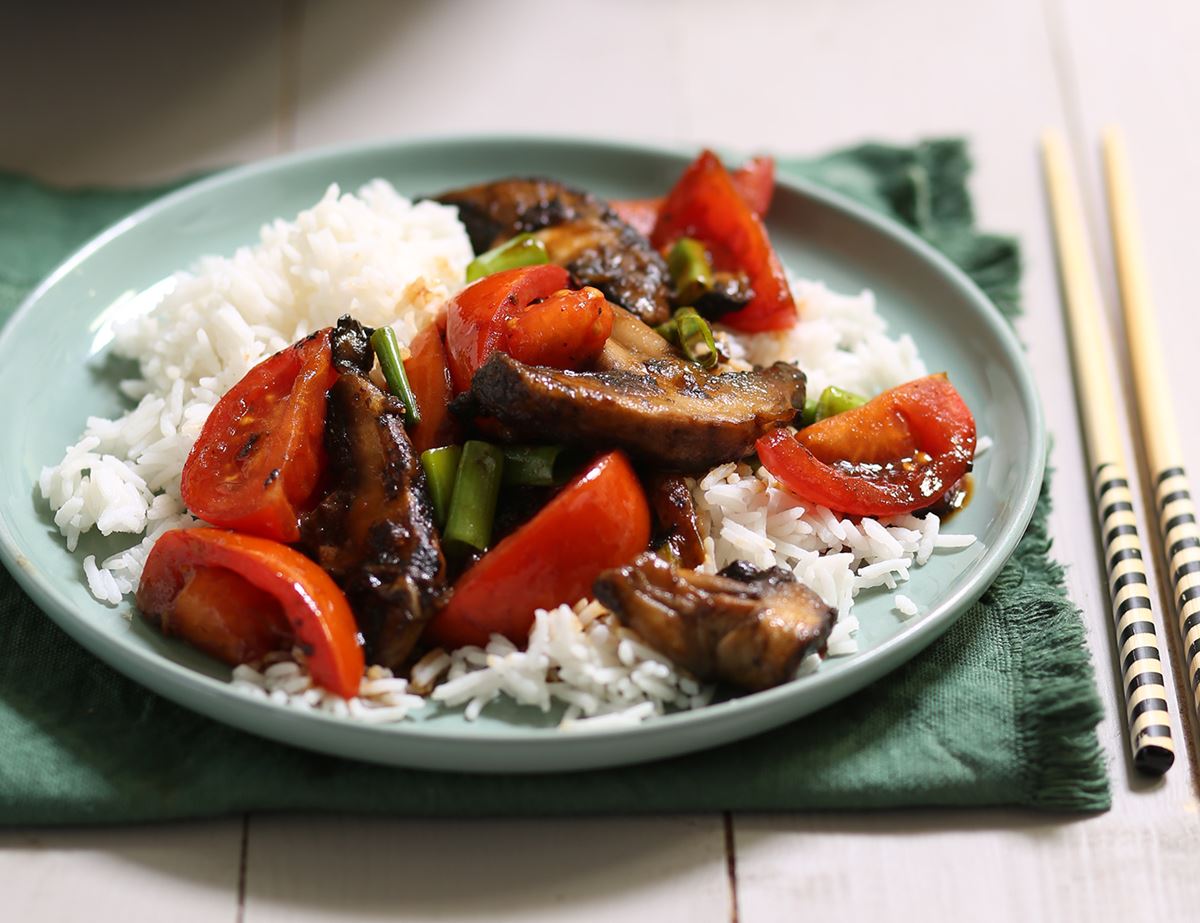 This vegan version of a classic Cantonese stir-fry is made with thick slices of portobello mushroom fried with fresh tomatoes, seasonal spring onions and a nutty splash of sesame oil.
Ingredients
40g tomato ketchup
50g tamari
2 tbsp balsamic vinegar
1 tbsp sesame oil
200g portobello mushrooms
1 tbsp cornflour
150g white basmati rice
A bunch of spring onions
400g vine tomatoes
1 garlic clove
2 tsp + 2 tbsp olive, sunflower or coconut oil
Sea salt
300ml boiling water

Method
1.
Start by making the stir-fry sauce. Pour the tomato ketchup into a small bowl, then add the tamari, 2 tbsp balsamic vinegar and 1 tbsp sesame oil. Stir to mix and set aside.
2.
Fill your kettle and boil it. Cut the mushrooms into 1cm-thick slices and place them in a large dish or bowl. Drizzle over 2 tsp oil and season with a pinch of salt. Turn to coat, then sprinkle over the cornflour. Turn to coat again and set aside while you prepare the rest of the stir-fry.
3.
Rinse the rice under cold water, then tip into a small pan. Add 300ml boiling water and a pinch of salt. Pop on a lid, bring to the boil then turn the heat right down and gently simmer for 8 mins till the rice has absorbed all the water and become tender. Take the pan off the heat and let the rice steam in the pan, lid on, for 5-10 mins to steam and finish cooking.
4.
Trim the roots and any dry tips off the spring onions, then chop them into chunks around 1-2cm long. Keep the white and green parts separate. Chop the tomatoes into 6-8 wedges. Peel and finely chop or grate the garlic.
5.
Warm a deep frying pan or wok on a high heat for 2 mins, then add 1 tbsp oil and the mushrooms. Fry for 4 mins, turning once or twice, till browned on both sides. Lift out of the pan and set aside on a plate or board.
6.
Add another 1 tbsp oil to the pan and add the garlic and white spring onions. Stir fry for 1 min. Add the tomato wedges to the pan. Spread them out to cover the base of the pan and fry for 2 mins, turning them halfway through.
7.
Scoop the veg to one side of the pan and pour the sauce mixture into the empty part of the pan. Bubble for 30 secs, then return the mushrooms to the pan along with the spring onion greens, and stir everything together. Gently stir fry for 1-2 mins, being careful not to break up the tomatoes too much.
8.
Fluff the rice with a fork and divide between 2 warm bowls. Top with the mushroom and tomato stir-fry and serve.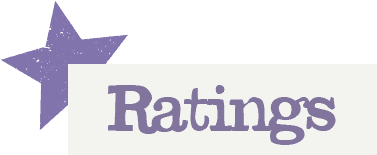 You'll need to log in to leave a rating & comment