Peppered Steaks with Shoestring Potatoes & Watercress Dressing
2 people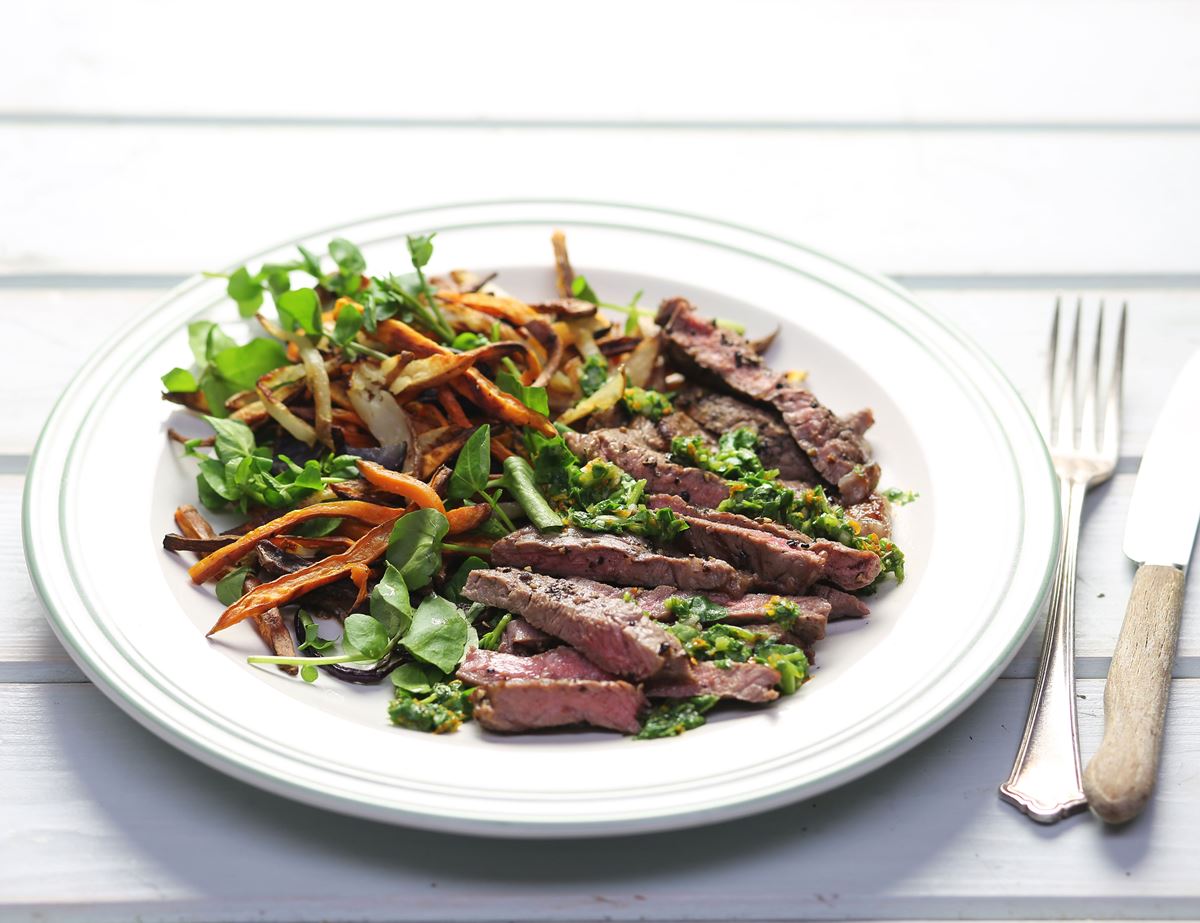 There's a double dose of pepper in this steak dinner: a coating of coarsely ground black pepper on high welfare sirloin minute steaks and a peppery raw watercress sauce. All tied up with ribbons of shoestring fries.
Ingredients
250g potatoes
1 sweet potato
1 red onion
100g watercress
2 limes
1 garlic clove
2 minute steaks
2 tbsp + 2 tsp olive oil
Sea salt and freshly ground pepper
Prep: 15 mins | Cook: 25 mins

Method
1.
Heat your oven to 200°C/Fan 180°C/Gas 6. Chop the potatoes and sweet potato into fine slices, leaving the skin on. Cut the slices into matchsticks (see our tip for making curly fries with a spiraliser or julienne peeler).
2.
Place the sliced potatoes and sweet potato in a large bowl. Pour in 1 tbsp oil and toss together with plenty of salt and pepper. Peel and slice the onion into thin rings. Add to the bowl.
3.
Spread the onions and potatoes thinly on a baking tray (the more spread out they are, the crispier they'll be). Cook for 20-25 mins till golden and crispy, tossing with a fork every 10 mins to make sure they cook evenly.
4.
Meanwhile, remove the steaks from their packaging and pat dry with kitchen paper. Put on a plate. Rub 1 tsp olive oil into each steak. Grind over plenty of black pepper. Set aside to come up to room temperature.
5.
Roughly chop half the watercress and put in a large bowl. Zest and juice the limes into the bowl. Peel and grate the garlic. Add this too. Drizzle in 1 tbsp olive oil and whisk with salt and pepper to make a loose watercress dressing. Set aside.
6.
When the potatoes are 5 mins away from being cooked, heat a large griddle or frying pan for a few mins. When smoking hot, add the steaks.
7.
Cook the steaks for 1 min on each side for rare, 2 mins on each side for medium and 3 mins on each side for well done. Remove from the pan and rest for 2 mins. Pile the shoestring potatoes on 2 serving plates. Add a steak and spoon over the dressing. Garnish with the remaining watercress sprigs.
8.
TIP: Use a spiraliser or julienne peeler to make curly fries. Heat a deep fat fryer or pan of sunflower oil to 130°C. Add the chips. Fry for 10 mins. Lift out and drain on kitchen paper. Heat the oil to 160°C. Fry the chips again for 4-5 mins till golden brown. Drain and serve.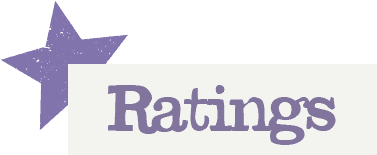 You'll need to log in to leave a rating & comment