Parsnip Gratin with Rosemary and Chilli
4 people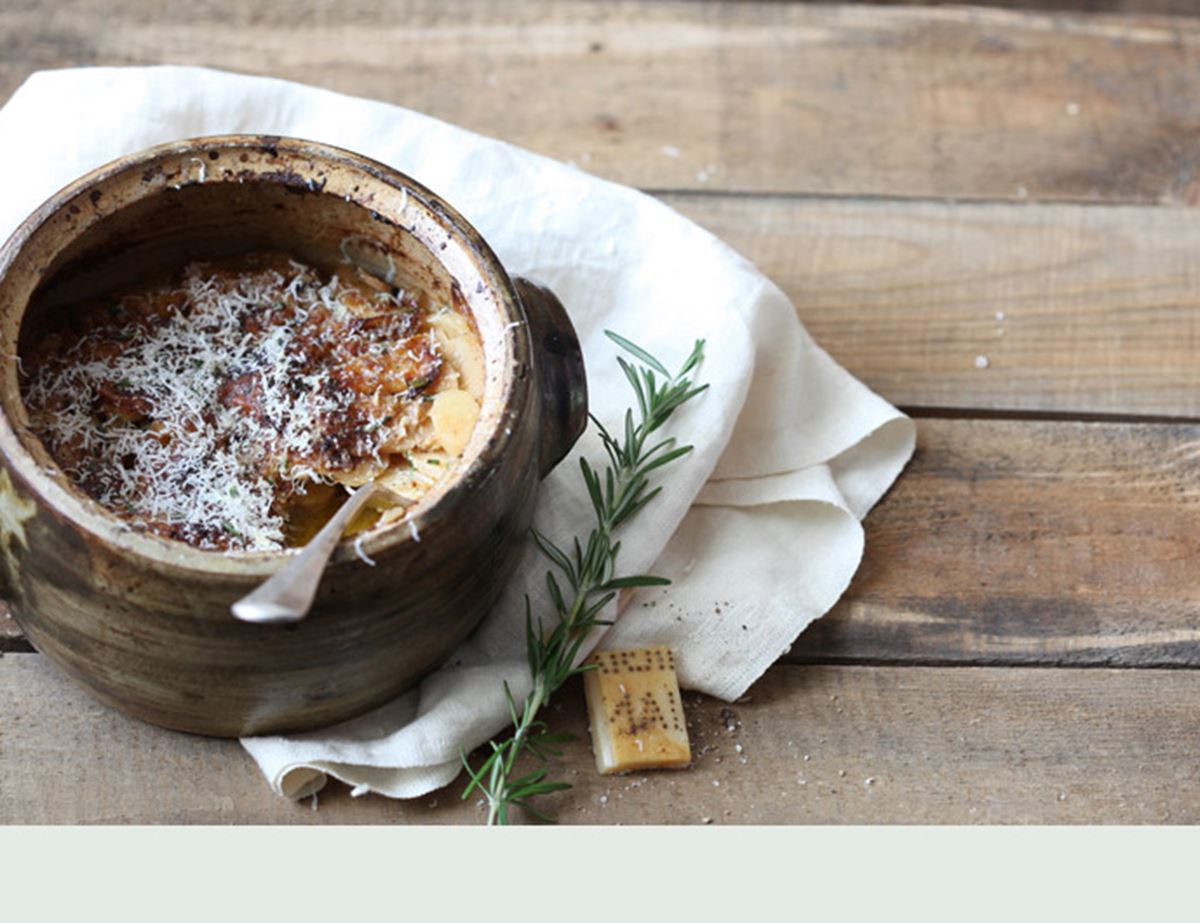 Use this gratin as a base, and experiment. Swap parsnips for other veg and try other herbs and spices. Go vegan with coconut milk in place of cream.
Ingredients
700g-1kg parsnips, peeled and thinly sliced
1 lemon
A few glugs of olive oil
1 large onion or 2 leeks, finely chopped
Sea salt and freshly ground pepper
2 garlic cloves, finely chopped
A pinch of chilli powder, or freshly chopped red chilli
500g veg or chicken stock, warmed
125g mascarpone, cream or creme fraiche
2-3 handfuls of freshly grated Parmesan
2-3 rosemary sprigs, leaves finely chopped
Or, try these combos: Celeriac, bacon, chestnut and thyme – sizzle the bacon then add celeriac (peeled and cut into thin, bite sized pieces), crumble in the chestnuts and thyme at the end. Sweet potato, chilli, ginger and coconut milk – swap the parsnips for sweet potatoes and the mascarpone for coconut milk. Use a generous grating of fresh ginger instead of rosemary. Finish with a dusting of desiccated coconut and/or cashews.

Method
1.
Preheat your oven to 200°C/Gas 6.
2.
Toss your parsnips with a little lemon juice to stop them browning and to add flavour.
3.
Heat a large frying pan over high heat. Add a glug of oil, the onion and parsnips. Season well. Cook till soft and picking up a golden tinge – don't cook too quickly. Add the garlic and chilli.
4.
Almost cover the parsnips with stock, but not quite. Crank the heat back up. Let it bubble and reduce a bit.
5.
Lower heat. Swirl in the cream, a good handful of Parmesan and the rosemary. Taste. Adjust seasoning. Add more Parmesan or mascarpone, if needed.
6.
Tumble into an oven-proof dish. Top with a good dusting of Parmesan and pepper.
7.
Bake for 20 mins, or till golden on top.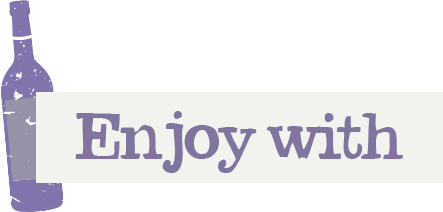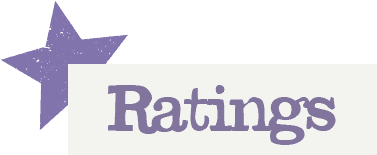 You'll need to log in to leave a rating & comment