Pan-Roasted Cauliflower with Dukkah & Couscous
2 people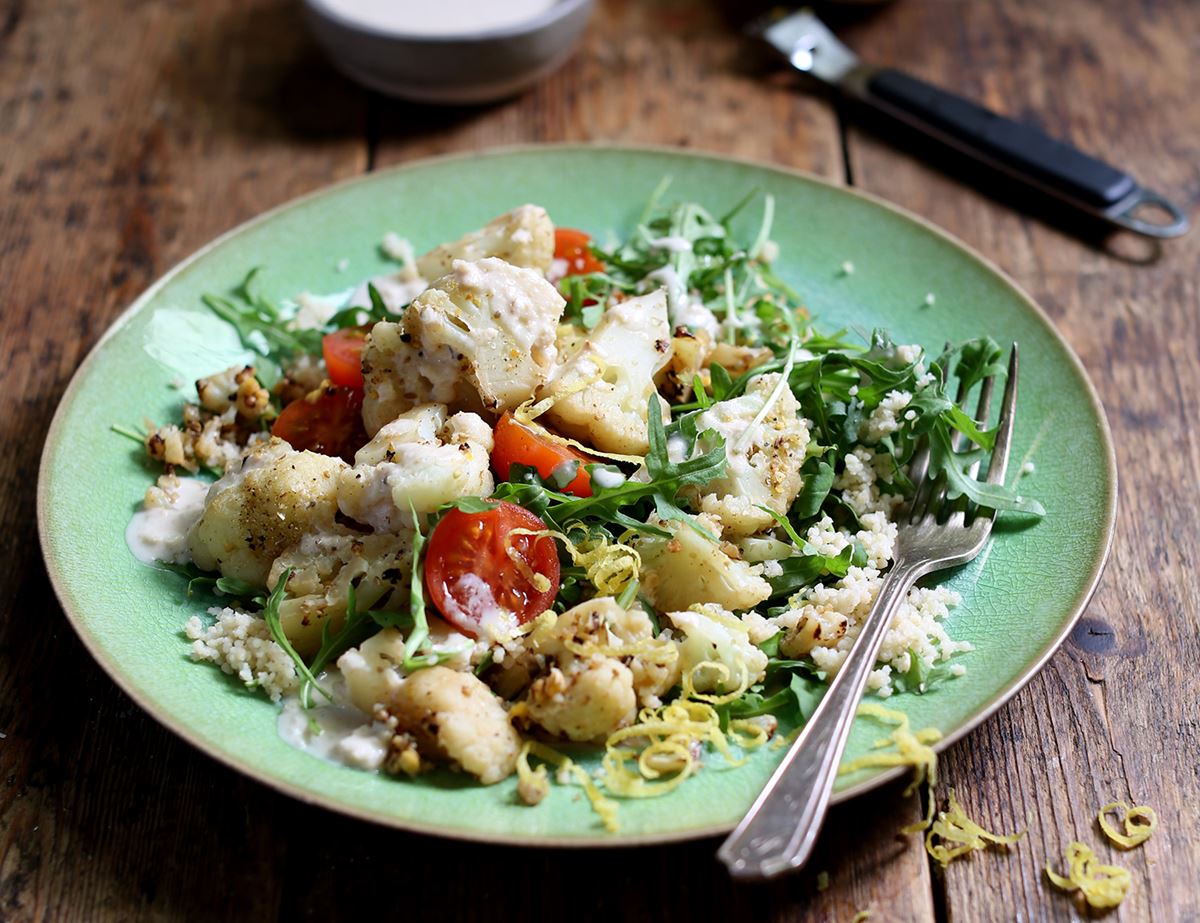 Dukkah is a crunchy Egyptian condiment that adds spicy flavour to this quick dinner of nutty cauliflower fried till golden and tumbled with juicy cherry tomatoes and warm, fluffy wholewheat couscous.
Ingredients
40g tahini
2 garlic cloves
1 lemon
A pinch of cayenne pepper
Sea salt
2 tbsp cold water
75g wholewheat couscous
250ml boiling water
1 cauliflower
1 tbsp olive oil
250g cherry tomatoes
50g rocket
1 heaped tbsp dukkah

Method
1.
Start by making the dressing. Place the tahini in a small bowl. Peel and crush or grate the garlic and add it to the tahini. Finely grate the zest from the lemon and set it aside. Squeeze the lemon juice into the bowl with the tahini. Add a pinch of cayenne pepper (it's spicy, so use as much or as little as you prefer) and a pinch of salt. Add 2 tbsp cold water and stir till you have a smooth, thick dressing. Set aside.
2.
Tip the couscous into a large heatproof bowl and pour in 150ml boiling water. Swirl to mix, then cover the bowl with a plate and set aside to soak. The couscous will absorb the hot water and become tender.
3.
While the couscous soaks, slice the thick leaves off the cauliflower (you can keep these in your fridge for a few days to use in stir-fries). Slice the cauliflower into small florets, and chop the core into small, bite-sized chunks.
4.
Place a deep frying pan or wok on a mediumhigh heat for 2 mins, then add 1 tbsp oil and the cauliflower. Fry for 8 mins, stirring, till the cauliflower picks up plenty of colour. Pour in 100ml boiling water, cover and simmer for 5 mins till the cauliflower is tender. Stir every so often.
5.
While the cauliflower fries, halve the cherry tomatoes. Fluff the couscous with a fork and stir in half the cherry tomatoes and half the rocket with a pinch of salt and pepper. Toss to mix, then divide between 2 warm plates. Top with the remaining rocket and tomatoes.
6.
Add 1 heaped tbsp dukkah to the cauliflower in the frying pan and toss to mix. Spoon the dukkah and cauliflower over the top of the couscous. Drizzle over the tahini dressing and serve.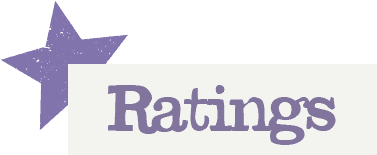 You'll need to log in to leave a rating & comment