Oui, C'est Onion Soup
2-3 people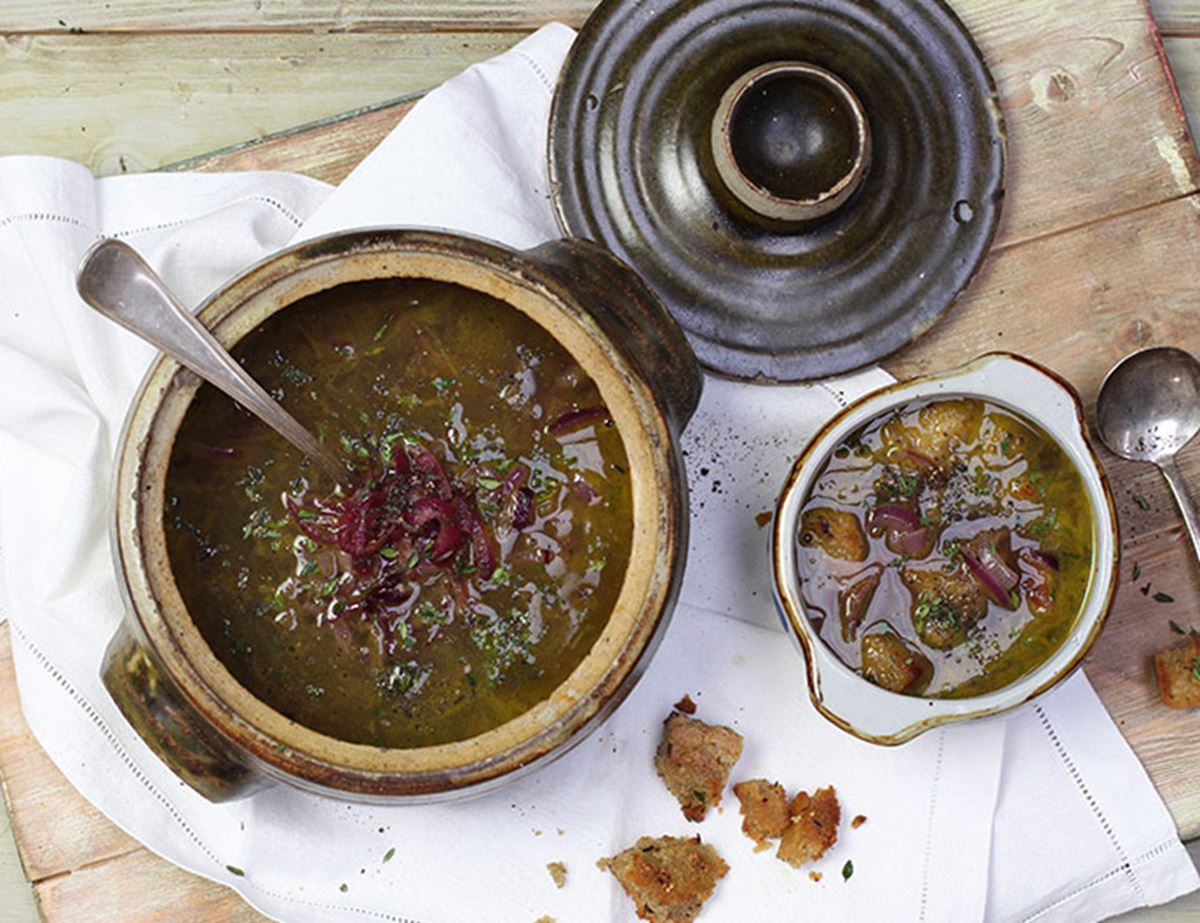 This is a vegan version of the classic, which is typically made with beef stock. Vicki says, 'Onions are renowned for settling digestion, helping to heal stomach ulcers, and supporting the liver, whilst celery is one of the highest fibre vegetables, packed with potassium to help regulate your blood pressure - great in times of stress.'
Ingredients
6 red onions
A gloss of olive oil
Sea salt and freshly ground pepper
1 carrot
1 stick of celery
A punnet of chestnut mushrooms
2 garlic cloves
A handful of thyme
750ml boiling water
1 tbsp red wine vinegar

Method
1.
Get a large frying pan hot. Thinly slice your onions. Gloss your pan with olive oil. Stir in the onions. Lower the heat. Add a good pinch of salt and pepper. Cook, stirring often, for 30 mins or till meltingly tender.
2.
While they cook, get a large pot hot. Coarsely grate or finely chop your carrot, celery, mushrooms and garlic with a pinch of salt and pepper. Add a gloss of oil to the pot. Stir in your veg and 3 sprigs of thyme. Sizzle till just softened and fragrant. Pour in the boiling water. Reduce heat. Simmer for 20 mins.
3.
Once the onions are done, crank the heat up a little. Stir in the vinegar. Cook till fully evaporated. Taste. Add a little agave (if you have any at home), if needed. Let it cook down into the onions. Swirl in the leaves from 2 sprigs of thyme. Strain in your stock. Simmer for 5-10 mins. Season to taste.
4.
Serve with fresh thyme scattered over the top. Also incredible with sourdough croutons sizzled in a little olive oil with garlic, sea salt and thyme.

(£1.80 each)

Order now for deliveries from 27th April

(77.5p per 100g)

Order now for deliveries from 27th April

(£2.00 per 100g)

Order now for deliveries from 27th April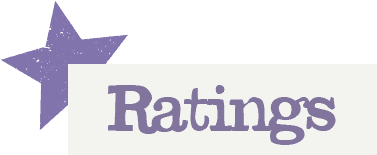 You'll need to log in to leave a rating & comment