Oui, C'est Onion Soup
2-3 people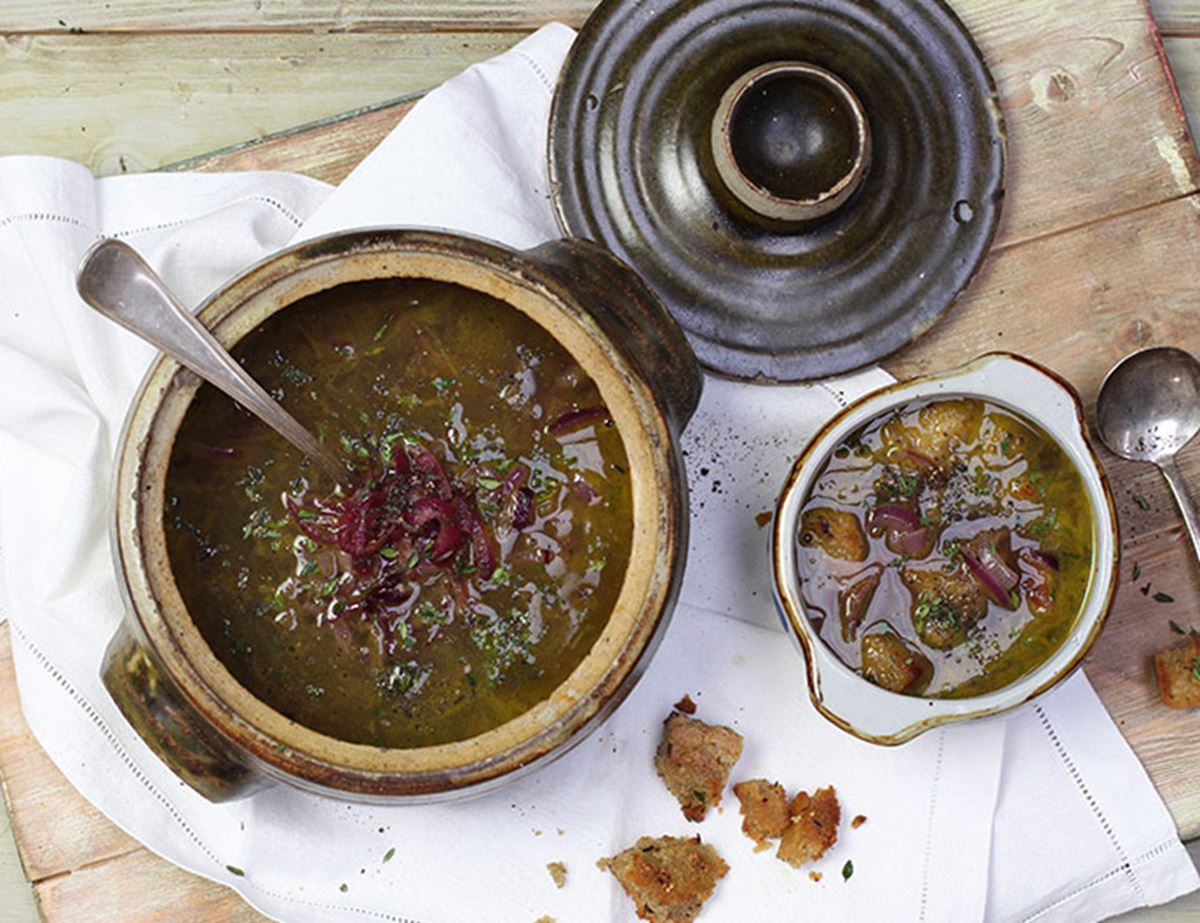 A vegan spin on a true French classic, this rustic reimagining simmers mushrooms and sweet onions in a rich veggie stock with fresh, fragrant herbs. Add a garlicky toasted crouton on top and you might as well be dining in your favourite corner of a bustling Parisian brasserie.
Ingredients
6 red onions
A gloss of olive oil
Sea salt
1 carrot
1 stick of celery
A punnet of chestnut mushrooms
2 garlic cloves
A handful of thyme
750ml boiling water
1 tbsp red wine vinegar
and freshly ground pepper
Prep: 10 mins | Cook: 40 mins

Method
1.
Warm a large frying pan on the heat. Thinly slice the onions. Gloss the pan with olive oil and add the onions with a pinch of salt and pepper. Stir, lower the heat then cook, stirring often, for 30 mins or till meltingly tender.
2.
While the onions cook, warm a large pot on the heat. Coarsely grate or finely chop the carrot, celery, mushrooms and garlic. Drizzle some olive oil into the pot, add the veg, 3 thyme sprigs and a pinch of salt and pepper. Sizzle till just softened and fragrant. Pour in the boiling water, reduce the heat and simmer for 20 mins.
3.
When the onions are cooked, crank the heat up a little. Stir in the vinegar and cook till evaporated. Stir in the leaves from 2 sprigs of thyme. Strain in the stock and simmer for 5-10 mins. Taste and adjust the seasoning as needed.
4.
Serve the soup with fresh thyme scattered over the top.
5.
Try topping it off
with sourdough croutons sizzled in a little olive oil with garlic, sea salt and thyme.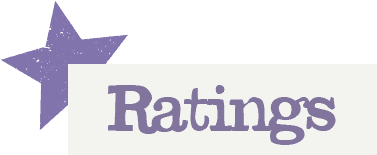 You'll need to log in to leave a rating & comment